Oct 4 2013 9:39AM GMT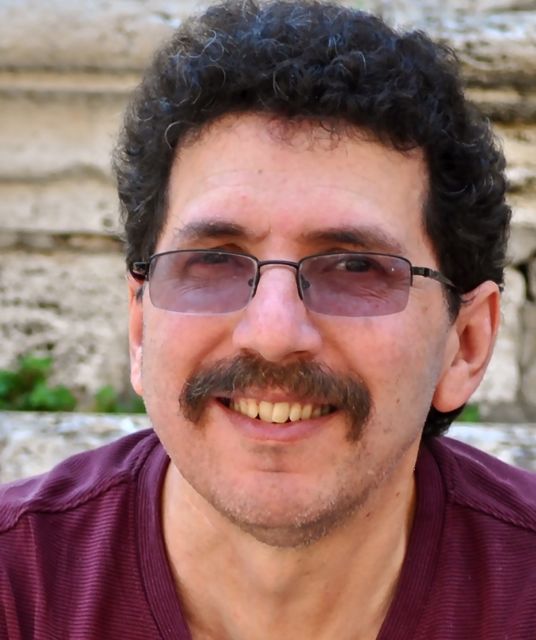 Profile: Ron Miller
Last week I read a piece quoting Steve Wozniak that maybe the cloud wasn't so bad. In fact he's a fan of the cloud now. Wonderful, but it actually doesn't matter what Woz or anyone else thinks, because just like rock and roll, the cloud is here to stay.
Cuz I don't care what people say, Rock and Roll is here to stay…
I know the NSA can spy on us through the cloud, or apparently just about anywhere they choose, but it doesn't matter. Cloud computing has become entrenched in the way so many of us do business. It's so ubiquitous now that we don't even think about it as the cloud. It's just computing and that's as it should be.
So let's just end the discussion now. Repeat after me, "The Cloud Isn't Going Anywhere."
Rock 'n roll will always be our ticket to the end
It will go down in history, just you wait, my friend
It's just not. Many thought Rock was a fad. It wasn't. More than 50 years later it's still here and moving forward so will the cloud.
That's because we have grown accustomed to the idea of accessing our apps and content on any device, anywhere, anytime and we aren't going to back to carrying 3.5 inch floppy disks, a thumb drives or even emailing content to ourselves to move our stuff from device to device.
In an age when many of us have multiple devices including like a smartphone and a PC or laptop and likely a tablet too, we are used to accessing our stuff on multiple devices. And since my phone doesn't have a 3.5 inch floppy drive or even a USB one, the cloud is the best way to access my content anywhere on any device.
Perhaps you have an issue with the name "The Cloud." Get over it. It's just a name. Sure it's been abused my marketers and misused and misunderstood by many, but it's just a term, a common lexicon. You don't have to like the term, but it is what it is and that's it.
If you don't like rock 'n roll, think what you've been missin'
But if you like to bop and strawl, come on down and listen
What the cloud comes down to is convenience and ease of use. The NSA? It's a red herring. Even if you have a private cloud, chances are you're accessing the internet to share your data and content. If you're using the public pipes anywhere along the line, we know they're listening to everything that flows through it. It doesn't matter. It's irrelevant to the discussion.
This blog has been first and foremost always about the beauty of the cloud-mobile connection. And while there's been tons of noise around the cloud about security and reliability and even the name itself, the fact is it works the way it's supposed to work most of the time.
So, no, the cloud isn't going anywhere. Let's just move now, shall we.
Photo Credit:  Ben Sutherland on Flickr. Used under CC 2.0 license.
Lyrics from Rock and Roll is Here to Stay by Dave White as recorded by Danny and the Juniors