---
March 7, 2011 5:16 AM
Last week,
GMail had a serious outage
. It was bad for the users affected, no doubt, but in the end it appears no data was lost. The backup systems worked and the system recovered. Yet we still have article after article pointing to the fact that
this is precisely why the cloud is risky
.  I would say, it ultimately proved why the cloud works as designed.
I'm sure it was no fun for the users who logged onto their Gmail accounts last week and found everything gone. I know I would have panicked if it were me, so I'm not minimizing it by any means. But Google did what it needed to do. It found the nature of the problem, it went to its backups and its backups of backups and it recovered the data. As Seth Weintraub wrote on Fortune, tape might be somewhat archaic, but it proved the extent to which Google has gone to protect its data.
The outage appears to have been caused by a bug. As Ben Traynor of Google pointed out, they use tape precisely because it is immune to software bugs. As the old commercial used to say, "The garlic worked."
But not everyone was convinced that this worked out well in the end. Michael Hickins wrote in a Wall Street Journal article, that this was a black eye for cloud computing in general.
"This is a black eye for companies like Google, which is actively trying to convince businesses and governments to switch their on-premise email systems to online services, which it promotes as less expensive and more reliable."
I agree to the extent that it plays into the hands of the naysayers and the anti-cloud crowd, but as I've asked here before, how many times has your Exchange server gone down in your company? Just because you have an email server behind the firewall doesn't mean you are immune to problems like the one Google experienced last week during an upgrade.
It was by no means Google's finest hour, but neither was it an unmitigated disaster because they did what they had to do. In the end, Google recovered the data, and that's the lesson people should be taking from this incident.
It's not that Google lost data for a short period of time, it's that software glitches happen to everyone, even the mighty Google, and we should not be judging them by the fact that they had a problem–because no technology, no matter where it lives is infallible–but by how well they dealt with the problem.
Looking at it from that perspective, we learned that cloud computing works as it should in a crisis situation and Google actually proved the power of the notion.
March 1, 2011 2:15 AM
I'm at the CeBIT technology fair in Germany this week and a big theme of the conference is cloud computing. What else is new? At a press conference held by German IT industry group BITKOM, which is hosting a series of cloud-related events throughout the week, one journalist asked why they were even talking about the Cloud as a special category. Maybe I'm jaded because I've been writing about the Cloud for a long time, but I was wondering the same thing.
It also got me thinking about when we would get to the point where  the debate is finally going to stop and we accept cloud computing like we do any other type of computing. We have to get to the a place (wherever that is) where we aren't having the same old tired discussions about security and reliability and just simply accept cloud computing at face value.
That said, many of the German journalists at the press conference still had questions about the security of putting data in the cloud and they seemed especially concerned about how data stored in the Cloud could still adhere to strict German and EU privacy laws when it was sometimes stored on servers in countries that had much less restrictive privacy rules.
It's a good question, but BITKOM Chairman, Dr. August-Wilhelm Scheer, who gave a presentation on the state of Cloud Computing, said "An Ivory Tower policy won't get you very far." He  also pointed out that there are many applications we are using today that cross international boundaries and live on international servers and it happens every day. And we aren't analyzing our navels over this.
In a separate presentation, Fujitsu CTO Dr. Joseph Reger,looked at it a little bit differently. Yes, the conversation has been on-going, but it has shifted from early conversations about what we mean by the cloud to questioning the benefits of the cloud to today when the conversation is about how companies can implement cloud projects. Of course his company is trying to sell cloud services, so he has a stake in defining it in these terms, but his timeline makes sense.
Reger also pointed out that progress tends to happen more slowly inside the enterprise. Although we've been talking about it for quite some time, that doesn't mean that most enterprise IT departments are going to be rapid adopters.

That could be why the journalist at the BITKOM presentation felt compelled to suggest that a cloud themed conference was getting old, and perhaps he's right.
But those of us who follow the subject so closely are probably not the ones to ask. I'm sure that once you take a few steps back from the bleeding edge, you'll find many IT pros and key decision makers inside organizations who are more like Reger described.They haven't considered all of the implications or studied this chapter and verse, and they are very likely at some point along Reger's spectrum of cloud understanding.

So maybe it's OK to continue the conversation, but that doesn't mean I still don't long for the day when we can go to a major conference and the Cloud will have achieved a higher status, allowing us to deal with the more complex issues associated with a more mature technology.
Full Disclosure Department: CeBIT paid my expenses for me to attend this conference.
---
February 23, 2011 12:43 PM
More bad news for Microsoft, which can't seem to get out of its own way when it comes to getting its mobile business untracked. Just yesterday came word that the first update for Windows Phone 7 ran into some major issues, going so far as locking up some phones.
The Telegraph described it as follows:
The update, the firm's first for Windows Phone 7, was itself designed to improve the updating process, but instead caused crashes and made some devices completely unusable.
Oops. You have to think that Microsoft's engineers were told this update needed to be rock solid. And it has to make you wonder how something like this could happen in a company with Microsoft's resources at a time when it's so crucial to make sure they get mobile right. There's really no excuse for this kind of mistake at this point in time.
Ars Technica reported that the update was being rolled out in a staggered fashion across different phones. Probably a good thing too because Samsung models in particular were running into big problems.
Wisely, Microsoft pulled the update after the Samsung reports, but it was a case of too little too late. It's seems only Microsoft can do an update to improve its updating feature and find it crashes the first phones on which people attempt to download it.
Every company has mobile update glitches. Apple had issues with iOS 4 last June. If you do a search for Android update problems, you'll find similar tales of woe, but the timing was particularly poor because of Microsoft's previously abysmal mobile track record. Not only that, but Microsoft just had some positive mobile news earlier this month when former Microsoft executive and current Nokia CEO, Stephen Elop decided to go with Windows Phone 7 across the Nokia line moving forward. It seems that whenever Microsoft manages to get some forward momentum for its mobile strategy, something like yesterday's upgrade debacle comes along and messes it up.
Let's face it, Microsoft is only going to get so many chances with its mobile offering. With every glitch, it makes people wonder if a Windows phone is the right choice. If you're an IT Pro, you too have to be questioning the wisdom of a Microsoft mobile strategy. The last thing you need is angry calls from users because their phones locked up in the middle of what should have been a standard update.
Microsoft is clearly going to have to do better than this in the future because it's running of chances to prove it has a viable mobile product in the enterprise.
---
February 21, 2011 7:07 AM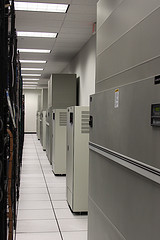 As the old joke goes, I've got good news and bad news. The good news is that
IDC says
public cloud services are growing at a high rate. The bad news is that
Computerworld reports
that IT jobs don't appear to be growing with it. But as corporations and the US government show a strong desire to shift to cloud services, it makes sense that as those public cloud data centers grow, the jobs will shift there.
Another recent report by Forrester Research found that while enterprise IT spending was up for the most part, jobs numbers were down. That means that companies were apparently investing in IT infrastructure, but not people to maintain that infrastructure, a situation that could be sustainable short-term through a down cycle like we've been in, but not necessarily over the long term.
The fact that IT jobs are reportedly lagging can't make IT pros who question Cloud strategies very happy. It could be an underlying reason why so many don't trust the move to the cloud — because they see it as an attack on what they do for the Enterprise. But it doesn't have to be that way for several reasons.
First of all look no further than the Federal Government. As I wrote last week, US CIO Vivek Kundra wants to cut inefficiencies, close more than 800 data centers and shift $20 billion of the $80 billion of the federal IT budget to cloud services. That means that short term, some federal sector IT jobs will disappear with this shift and the data center closings.
But let's look at the big picture. Even as the private sector and the federal government shift some resources to the Cloud, at least some of those jobs should should move to those Cloud companies who logically will need more personnel to deal with the increasing volume of business. What's more, the shift requires IT to monitor and deal with different types of problems — like negotiating and holding the cloud companies to their service level agreements.
It's also likely that we will see a corresponding internal enterprise shift to private cloud services, which means more efficient use of the hardware and software licenses, but which still requires humans to build, monitor and maintain. In addition, it requires people to deal with requests outside of the standard private cloud service offerings.
If you figure that most users will get by with standard private service offerings, there will always be a percentage who need customized services to meet the unique demands some projects will always have. That means staffs of programmers, IT Pros and consultants will still have plenty of work.
What's more, enterprise class systems still require a great deal of leg work to select, test, set up and maintain, and there will always be a need for IT pros to fill that role.
While it's easy to look at the short-term IT jobs picture and get discouraged, there seems to be a longer lag between recovery and jobs growth in this economic cycle. But as the economy gets stronger, even with shifting IT budgets, the jobs should come back too — even if they end up being with the service providers instead of the customers.
Photo by The Planet on Flickr. Used under Creative Commons License.
---
February 17, 2011 12:55 PM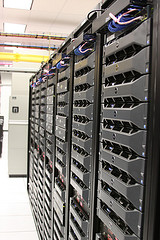 Under the leadership of US CIO, Vivek Kundra, the US government has decided to go full bore into the Cloud with what Kundra has termed a "
Cloud First Policy
." Yet many private-sector IT Pros still don't trust the Cloud in theory or practice. Some see it as nothing more than a throw-back to mainframe time sharing or worse, a marketing term with no meaning whatsoever. Many have security issues, but those hardened veterans who still don't want to see the advantages of the Cloud should at least consider the path of the US government IT apparatus, an amazingly large bureaucracy with a Cloud mandate.
The government spends a ridiculous amount of money on IT. According to a chart supplied by Kundra at a recent press event on the fiscal 2012 IT budget, US IT costs have been steadily rising since 2001 when the cost was in the neighborhood of $45 billion. This went up each year until it plateaued in 2009 at just under $80 billion.
That coincides to when Kundra came on board and began instituting plans to slash inefficient programs, but over the long term, Kundra is looking to the Cloud to help generate sustained savings. In fact, he hopes to shift $20 billion of the total federal IT budget to the Cloud over the next several years.
As part of his cost-cutting plans, Kundra is hoping to close at a minimum (he stated specifically this was the floor) 800 data centers by 2015. Part of the way he hopes to do this this is by shifting resources to the cloud.
He also sees the move to the cloud as part of the budget cutting process, not as a parallel track, so that cloud initiatives should be funded by savings being generating by other cuts. If you think about that, it's not unlike the situation that IT departments have found themselves in over the last couple of years, being asked to cut costs while looking for new ways to do the same for thing for less.
Kundra sees cloud computing and virtualization as a way to use resources more efficiently. The government has never been an entity that moves very quickly, and that's why their plans stretch out over years, yet OMB has mandated that each agency adopt at least three cloud services by June, 2012. Large enterprise IT shops can be similarly bureaucratic, but very few (if any) approach the scale of the U.S. federal government. If the government can make the shift this quickly, your company should be able to as well.
Despite the fact that the federal government is just at the beginning of its cloud journey, Kundra cited many ideas already under way for moving services to the cloud — many of which are familiar such as email, Web hosting and CRM, and several which aren't such as grant management and security management.
It seems to me if the US government, which has much greater concerns than your company about ensuring the security of information, is looking to the Cloud, you have to be as well. If you haven't started exploring the Cloud, the time has come. You have to figure that the concerns and costs of the US IT infrastructure are at much greater scale than yours, and the possible benefits and payback are simply too good to ignore.
Special thanks go out to FierceGovernmentIT reporter Molly Bernhart Walker who patiently answered all of my questions while writing this post.
Photo by The Planet. Used under Creative Commons License.
---
February 11, 2011 9:05 AM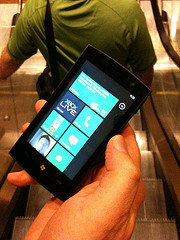 If you're an IT professional, last week you probably were feeling pretty good about your mobile strategy. You knew which platforms you were supporting, and it was all good. Then it all blew up this week and all your careful plans with it, in a string of moves which illustrates just how quickly the mobile landscape can change.
The big news of course broke this morning when Nokia announced it was abandoning Symbian and MeeGo and going full bore with Microsoft Windows Phone 7. In case you're wondering, yes, that was Steve Ballmer you saw doing a Happy Dance because his mobile OS just got a huge boost.
In one stroke of the pen (so to speak), Nokia CEO Stephen Elop suddenly made Windows Phone 7 a major mobile player and majorly screwed anyone who had made big plans for Symbian or MeeGo. Oh, and he had your team scrambling to figure out if this was going to have a major impact on that carefully planned mobile strategy of yours.
Let's not forget folks, as I wrote in my post on Wednesday, Looks Like You Might Not Have to Support Symbian, IDC reported that Nokia shipped 5 million phones last quarter. That was still good enough for first place in mobile phone shipments, but it apparently wasn't enough for Elop. He saw a fading North American market, and no sustainability.
And of course, Nokia won't just go from Symbian to Windows Phone 7 over night, there will be a period of transition, which could make things even more interesting for you.
Meanwhile, Verizon launched the iPhone this week and a survey of existing Verizon customers suggested that folks using RIM and Android phones want to switch to an iPhone in a bad way, and will jump as soon as they get the chance. Again, you have to be wondering what impact this is going to have on your IT strategy.
It's all enough for an IT pro to throw up his/her arms in despair. How this news will affect your company's mobile approach moving forward? Will a Nokia-Microsoft partnership change the market dynamics? Will Europeans, who buy Nokia phones in large numbers, embrace a Windows mobile OS? And if you've been supporting Symbian what does it mean for that aspect of your business moving forward?
There are no simple answers to any of these questions and you have to watch the market shifts with the rest of us to see what happens. It could be that what we witnessed this week was much ado about nothing, but it also could be the week everything changed in the mobile marketplace. Unfortunately, there is no way to know for now and that has to be making you a little crazy as you look for ways to define a concrete mobile approach at your organization.
Photo by jeffwilcox on Flickr. Used under Creative Commons License.
---
February 9, 2011 1:53 PM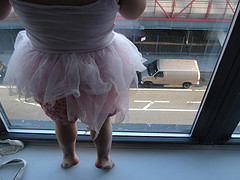 IT departments have a monumental task these days trying to decide which phones to support and which ones to leave off the list. Increasingly, it looks like you won't have to worry about Nokia's Symbian phones or its new higher-end cousin MeeGo.
That's because new Nokia CEO, Stephen Elop, a former Microsoft executive, wrote a poisoned pen memo to his employees the other day, which was couched in metaphor, but suggested strongly that these two operating systems did not have long for this world.
If you haven't seen it, I suggest you read it, because it's highly entertaining, and as Engadget points out, brutally honest. Here's a bit to give you a bit of a taste if you don't feel like clicking through:
"The first iPhone shipped in 2007, and we still don't have a product that is close to their experience. Android came on the scene just over 2 years ago, and this week they took our leadership position in smartphone volumes. Unbelievable."
He takes no prisoners and he tells no lies. He basically comes out and says the company is standing on the precipice and has little choice but to do something dramatic.
Preston Gralla writing on Computerworld's Seeing Through Windows blog suggests it's a sign that a deal with Microsoft to use Windows Phone 7 is imminent. Gralla believes this makes much more sense than producing yet another Android phone.
It's hard to say what will happen, but such a Nokia-Microsoft partnership makes a lot of sense to me. Still, it will be hard for Nokia to simply give up on Symbian. According to recent data from IDC, Symbian was still a market leader in the fourth quarter last year, although it was losing ground very quickly to phones running Android, and this was particularly acute in the North American — much to Elop's chagrin.
Still, as IDC points out, Nokia just released a new version of Symbian at the end of last year and in spite of Elop's haranguing, IDC reports it sold 5 million units in the fourth quarter alone, calling it "a strong showing" for a new entrant. But the analysts tempered their enthusiasm saying that the phones were mostly older and that the new MeeGo operating system that was supposed to make Nokia players in the smart phone and tablet markets is still a long way away. In fact, Elop admitted in the memo that by years end there would be only one MeeGo device shipped.
If your company is supporting Symbian, which wouldn't be unlikely in Europe, this can't be good news. For some, it might mean they just switched over to a new OS, which Nokia might abandoning right out of the gate.
Elop is in a tough position. Does he abandon his existing products and give up on a market that still sold 5 million phones last quarter, or does he hitch his wagon to his old friends back in Redmond, giving Windows Phone 7 a monumental lift, and giving his flagging company a ghost of chance to survive in the increasingly competitive mobile phone and tablet markets?
It can't be an easy decision, and how you feel about his answer from an IT perspective, depends on whether you have placed your bets on Symbian, Windows Phone 7 or another mobile OS altogether.
Photo by bfhoyt on Flickr. Used under Creative Commons License.
---
February 7, 2011 6:49 AM
What do you do when you have the chance to show more than 50 million people what online collaboration and the cloud is about? What you don't do is what Salesforce.com did last night with its two half-time Chatter Super Bowl ads and that's completely lose the point in cute cartoon characters and an obtuse message. In my view they blew a ton of money and a huge chance to educate the public at large about the real advantages of the cloud.
If you haven't seen them, watch them now, they're short:
[kml_flashembed movie="http://www.youtube.com/v/tdqoQ0zL7GQ" width="425" height="350" wmode="transparent" /]
[kml_flashembed movie="http://www.youtube.com/v/tcjAD-_H_rk" width="425" height="350" wmode="transparent" /]
Instead, they almost made the Bill Gates – Jerry Seinfeld Vista ads look good. You may recall that in the Summer of 2008 in a desperate attempt to save the flagging Vista operating system, Microsoft threw $300 million at hot shot ad man, Alex Bogusky, whose previous claim to fame was a series of Burger King ads. The ads were a disaster.
I'm not sure how much Salesforce.com paid for these cartoons, but like the Vista ads from back in the day, these fell flat. The idea wasn't bad. You make cartoon look-alikes of the Super Bowl half time show band, The Black Eyed Peas. So far, so good. Only problem is nobody seems to have reviewed the copy, which lacked any sort of coherent message about what Chatter is as a product, or what the cloud is over all.
The recent Microsoft 'To The Cloud' ad campaign has done a good job of at least presenting the notion of the cloud to the public at large. They might not know what it is, but they're thinking about it. Unfortunately, the Chatter ads didn't even achieve that much.
One of the many things the ad failed to do was determine who exactly Chatter was for. Was it for end users because if it was, I had no idea what Chatter was supposed to do after watching those ads. Heck I know what Chatter is and I didn't get the message.
Maybe it was aimed at IT Pros or perhaps even non-technical executive decision makers. It seems Salesforce sensed that some people are worried about security in the cloud. I could tell that because the character Will.i.am clumsily left you with a take-away in the first video that the cloud is safe and secure. Right, and if you're a decision maker without a clear sense of this product, or maybe even of the cloud itself, watching a cartoon without any clear message and a clumsy attempt to reassure me is probably not going to get it done.
Meanwhile, the second ad, which ran after the half-time show attempted to explain how Salesforce Chatter can help your business, at least I think that was the goal. The message was in there some where, but I'm not sure what it was.
Every Super Bowl ad cost a fortune, and not all them were great, but Saleforce.com had a chance to do something to really push its product and educate the public — all in a couple of quick spots. Instead, they sacrificed clarity for cuteness and delivered a message that was basically incomprehensible, failing when handed a golden opportunity to educate the public at large about the advantages of cloud computing.
---
February 3, 2011 12:12 PM
Earlier this week
Mozy
, which is owned by
EMC
,
ended unlimited storage
subscriptions. Even a company as large as EMC reached the point where it was a victim of the service's popularity and the increasingly large multimedia files folks are backing up. The question is: If it could happen to Mozy, could it happen to one of your cloud services?
For every customer using a service like Mozy, you need hard drive space and redundancy and all of that costs a certain amount per user. At some point, the numbers just don't make sense any more. I guess that EMC has reached the tipping point.
In the future, the service is going to get a lot more costly. According to a CNET article, it's going from a flat rate of $82 for two years of unlimited service to 5.99/month for up to 50GB of data and $2.00 for each 20GB block after that. Still, a very reasonable deal by most standards, but quite a bit more than the initial deal.
Meanwhile, Jason Perlow writes on ZDNet about Flickr, the free photo service being too big to fail, or at least that's what he hopes given that he has thousands of photos on there. He even tells the sad tale of a guy who lost 4000 of his photos when Flickr inadvertently deleted his account. Thankfully, they eventually found them — had to be on backup somewhere right?
Why should you care, I hear IT pros scoff. You're certainly not using any two-bit consumer service for your company data, right? Well, you should care because these two tales are like the proverbial canary in a coal mine. If it can happen to consumers, dear readers, it can happen to you too.
As I reported in a recent blog post, "92 percent of the companies in [a] Management Insight Technologies survey used at least one cloud service and 53 percent had 6 or more services." That means you aren't quite as secure as you might believe. If your company is using public cloud services — and if this survey is any indication, chances are that you are — these two stories should be a wake-up call.
What it means, as I've written before (but it doesn't hurt to repeat), is that you need to understand your Terms of Service, and you also need to understand what happens if those terms change. If the price of the service gets uncomfortably high, how easily can your data off one service and onto another, or back onto the cozy confines of your own in-house servers?
Further, make sure you understand the service's backup, redundancy and disaster recovery plans. Even reputable companies fail. Who can forget the disaster Microsoft faced back in October, 2009 when they hosed all of the Sidekick data they maintain. They eventually recovered it, but it was an ugly reminder of what can happen to cloud-based data.
Don't get me wrong, I'm not trying to scare you away from cloud services. They can be very useful indeed for many functions and there lots of advantages to going to the cloud, but just understand what you're getting into, as you would with any service, before you sign on the dotted line.
---
February 2, 2011 12:43 PM
A couple of recent purchases caught my eye when
Verizon bought Terremark
and
Time Warner bought NaviSite
. Both moves appear to be a case of two fading industries looking for a new foothold, and hoping to convince IT they can help them with their cloud initiatives.
Let's start with the Verizon deal. Verizon, whose telephone business long ago commoditized into a low-margin, small-profit enterprise, has turned its attention to the cloud. And to that end they recently purchased Terremark for $1.4 billion — not a small amount, especially considering that Verizon already has a fairly significant cloud services business in place.
Stacey Higginbotham, writing on the GigOm blog believes Verizon wants a piece of the Infrastructure as a Service (IaaS) business and Terremark gives this to them, providing a company to compete with the likes of Rackspace and Savvis (and yes, even Amazon).
But Ed Gubbins, writing on the NPRG blog says when asked about the deal, Verizon executives explained that Terremark gave Verizon in-roads into new markets in Latin America and Asia. What's more he says Verizon executives even admitted that Terremark did a better job for running data centers than Verizon itself, a strange admission to be sure. Although Gubbins isn't sure he buys what Verizon's saying (and I don't blame him one bit), it's clearly a play to get more cloud penetration any way it can.
As for Time Warner, it's pretty clear to anyone watching the industry that the consumer cable business is not a long-term growth business. As I wrote in a recent post on Internet Evolution, as more streaming boxes proliferate with services like Netflix and Hulu-Plus, consumers won't need the cable companies to access television content as they do today. I'm sure the cable companies see this too and as such Time Warner is paying more attention to its commercial services business.
By buying NaviSite for a modest $230 million, Time Warner is able to expand its commercial side and gain NaviSite's 1200 customers in the process. The press release announcing the deal even says so as much with Glenn Britt, the CEO and chairman quoted as saying the commercial side of the business is "a key growth driver and one where we continue to see great opportunity." In other words, our cable business is dying and we see this as a way to stay relevant.
These deals are interesting on a number levels. First of all, they clearly show that these two companies recognize that in order to grow they have to continue to develop a cloud services strategy. Verizon has been in this for a while, but it seems like Time Warner is beginning to see the light now too.
The deals also show that large infrastructure companies will pay for market share in the cloud. Whether they can sell you to join them is another matter, but I expect we'll see other similar deals in the months head as other large companies like Verizon and Time Warner see gold in the cloud.
---