---
February 13, 2014 11:54 AM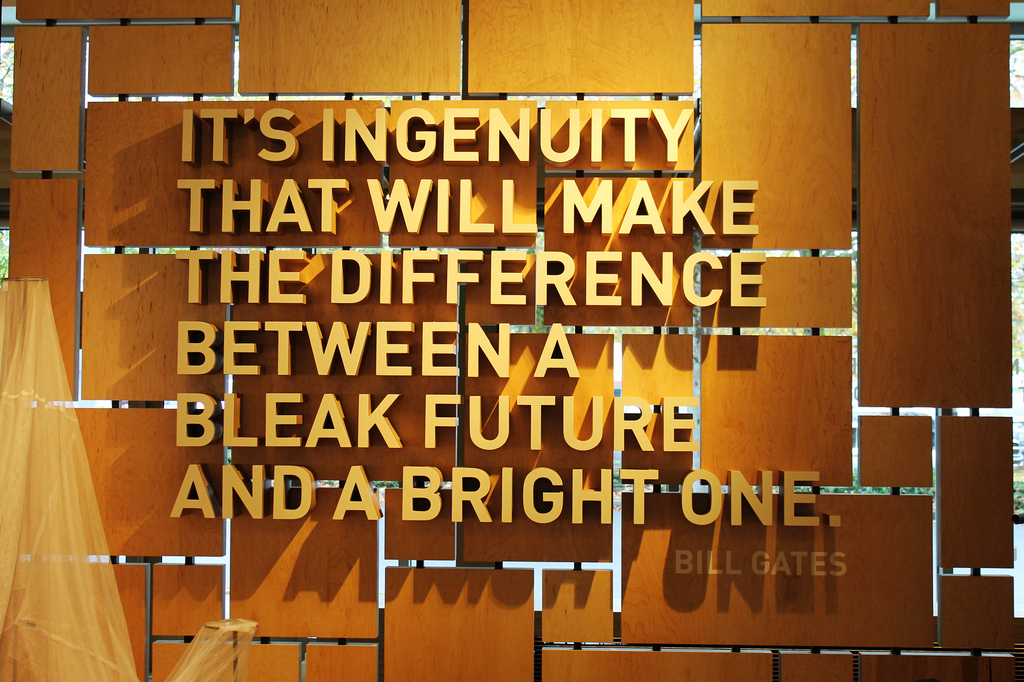 Satya Nadella has been on the job for just over a week now, and he may be wondering why he took it. That's because he knows that one thing he absolutely must do is capture some mobile marketshare –and IDC's latest numbers have to be pretty darn discouraging.
IDC released its most recent worldwide mobile marketshare numbers recently, and they weren't pretty if you weren't Apple or Google. In fact, the two big dawgs accounted for over 93 percent of all smartphones shipped last quarter. That doesn't leave much room for Microsoft.
And for the year it was even higher with iOS and Android accounting for almost 96 percent of all phones shipped worldwide. Even when counting shipments and not sales as IDC does, it certainly doesn't bode well for Microsoft when there is so little left of the pie to fight for.
There is actually a silver lining hidden in these numbers. For the fourth quarter Microsoft accounted for just 2.6 percent of worldwide shipments, which doesn't sound like good news until you look at the growth. According to IDC's numbers, Microsoft had the biggest growth for the quarter of any smartphone OS at almost 47 percent –and for the year at almost 91 percent, but the fact is that they almost doubled from very little to a little bit more. It's not as good as the growth numbers might suggest.
If I'm Nadella sitting in a meeting my second week as the head of the company, I'm probably going to be a glass half full kind of guy. Look at our growth guys. We can build on this, but in reality Microsoft is scraping near the bottom with only the pathetic Blackberry looking worse.
If Microsoft wants to feel good about itself for a few seconds, it can look at Blackberry which had 77 percent loss for the quarter, but still finds itself ahead of Microsoft with 3.2 percent of worldwide shipments.
When you're still losing out to Blackberry this far down the road, it certainly doesn't look very good, not for a company that desperately needs to do well in mobile moving forward. Maybe Bill Gates, his new advisor can help, but I kind of doubt it.
No matter how you spin these numbers, they don't look good. Windows phone's promise is supposed to be outside the US, but their US numbers according to comScore are actually a little better in spite of actually losing ground in the latest figures. When comScore measured the total number of subscribers for fourth quarter in the US, Microsoft weighed in with 3.1 percent, down 0.2 percent from September's figures.
However you look at it, Microsoft is not gaining any significant ground in the US and is mired below 3 percent worldwide. This is the challenge Nadella faces and he's looking up at an entrenched market without very much room for growth, not when iOS and Android control so much of the market.
He had to know this going in of course. These numbers can't be a surprise, but moving the needle in a maturing market is going present one of the biggest challenges Nadella will face as head of the company. Nobody said it was going to be easy.
Photo Credit:  Jules Antonio on Flickr. Used under CC 2.0 license.
February 6, 2014 10:07 AM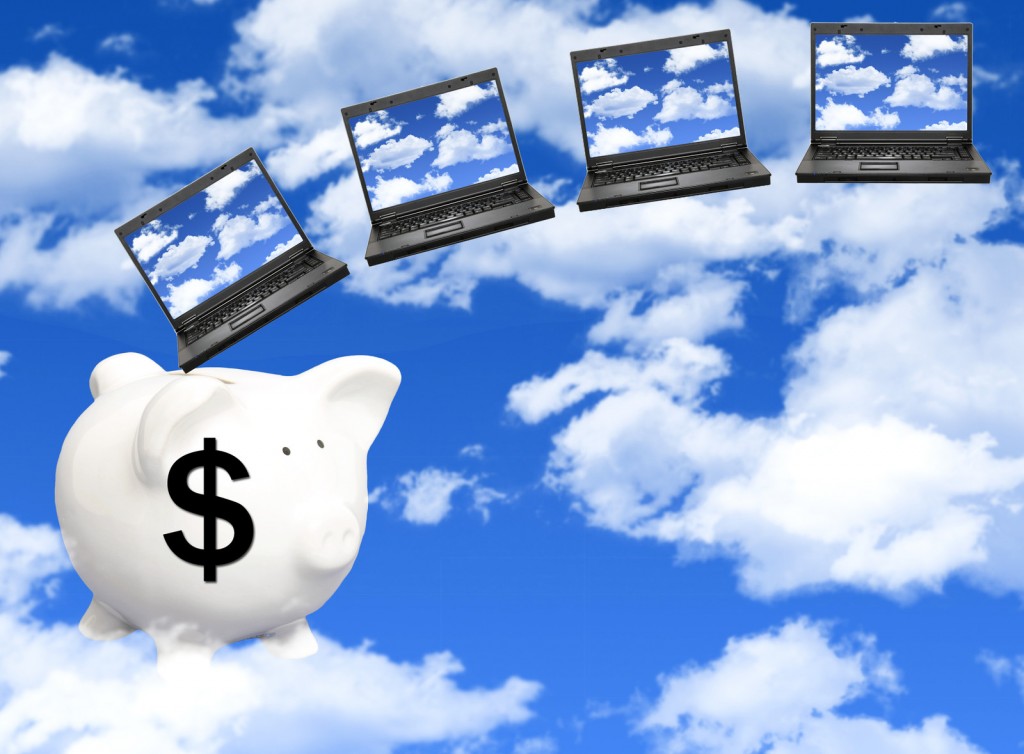 This week the mystery was solved and Microsoft finally revealed that the new CEO was none other than Satya Nadella, the former engineer and head of the cloud and enterprise group was the choice.
Notice that he came from a technical background and has some experience in the cloud. He's not as many have pointed out, a sales guy like Ballmer and I don't think it's a coincidence he came from the cloud division.
That Microsoft chose a cloud guy is a smart move and shows they at least recognize that the market is shifting. This probably isn't news to them and they have been preparing for it in the Ballmer era with Azure and Office 365, the purchase of Yammer and other moves, but Microsoft is at its core remains a desktop software and operating system company.
When you look at Microsoft's most recent earnings report, it looks as though they're doing just fine, thank you very much. The cloud properties are growing. Windows appears to be selling in fairly large numbers, but Windows phone hasn't caught in the US, and while it has pockets of success in Europe, the overall worldwide numbers as reported by IDC have remained dismal sitting under 4 percent of worldwide share. Analysts are looking at around a million Surfaces sold. These are not huge numbers.
The future is not on the desktop, but those desktops that remain are very likely going to be in business as consumers move to tablets and smartphones for more and more of their computing. That means to compete in this changing world, Microsoft (and everyone else), needs to pay attention to cloud, mobile, social and data. Microsoft clearly understands this too.
The challenge for Nadella is not understanding the problem, but executing on a vision to take the company in a new direction, and that's not exactly a simple matter. It involves taking a huge company with an entrenched culture and politics and making them all move as one toward a new vision.
It also involves turning a proverbial battle ship. This is a company that has been firmly focused on the Windows desktop for years. It has made a lot of money doing that, and while forward-thinking shareholders understand that dynamics change quickly in the technology industry, it's not easy to shift a company's focus from what's highly successful to something else, even if it makes sense in the long run to do it.
The trouble is we live in a world of quarterly reports and short-term thinking and investors have a hard time playing the long game. Heck, there are probably many people inside of Microsoft who have a similar problem.
But just because they are still selling units of Windows today doesn't mean that money spigot is going to stay wide open forever. As PC sales drop, it's inevitable that the well is going to run dry sooner or later.
Nadella no doubt sees this, but getting his employees to move on could be the biggest challenge of all for the new cloud guy at the top of the heap.
---
January 29, 2014 10:36 AM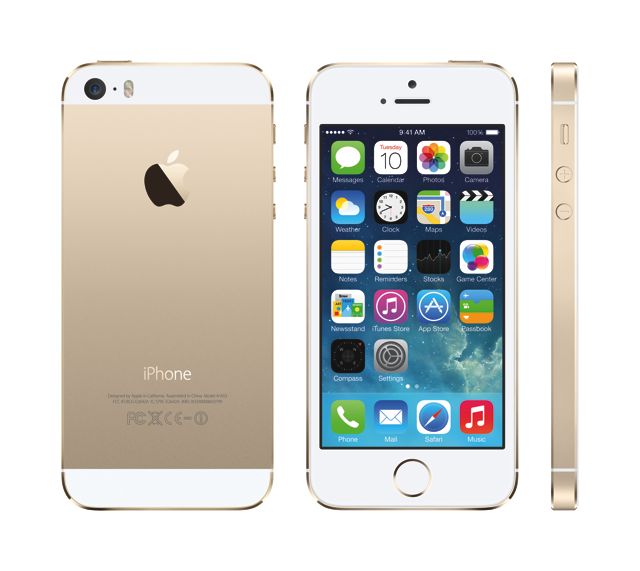 This week Apple released its quarterly numbers and by all rights they were downright impressive, but why then did Wall Street punish them the day after the release? It seems no sales record is big enough when it comes to Apple.
Apple sold 51 million iPhones for the quarter. This was a record, beating last year's 47.8 million by a hefty margin. As for iPads, they also broke record with 26 million sales compared to 22.9 million last year. Finally Macs, beat last year too. It wasn't a record, but Apple sold 4.8 million Macs, compared to 4.1 million last year.
All sounds pretty damn impressive so far doesn't it?
Let's compare that to Nokia Lumias, which according to CNet sold 8.2 million phones last quarter. If they did that every quarter they still reach only around 32 million phones, far short of the 51 million iPhone sold last quarter alone!
Oh I hear you saying comparing it to the Windows phone isn't a fair comparison. How about the Samsung Galaxy S4, which is one of the most popular Android phones in the world? According to multiple reports, it sold 40 million in 6 months, that's two quarters. Again, to put this into perspective, Apple sold 51 million phones in one 3-month period.
No other phone manufacturer can come close to these numbers. Apple is in a league of its own when it comes to mobile device sales. Android may own overall worldwide marketshare, but no single vendor comes close to moving this level of product –and what's really remarkable to me is not only the numbers themselves, but that they have been able to sustain this year after year against increasingly stiff competition.
So how did Wall Street react to this information? As expected they reacted poorly because no number is big enough. Prior to the opening yesterday, Apple was down 7.2 percent. And while it's recovering a bit as of this writing, it's still a negative reaction.
Perhaps it's because Wall Street looks at the bottom line, but that too doesn't have the answer because in terms of revenue, Apple had a record quarter with an astonishing $57.6 billion up from $54.5 billion a year ago. But in spite of $3.1 *billion* increase in revenue, their profits remained flat at $13.1 billion, perhaps because gross margins dropped from 38.6 percent to 37.9 percent.
I don't claim to be any type of expert when it comes to interpreting Wall Street reactions, but this seems less than rational to me. We have a company that continues to grow its market in spite of fierce competition from all ends of the market, that continues increase its sales beating higher and higher thresholds, and even as the market clearly begins to commoditize and making money on hardware becomes an ever-growing challenge, Apple still manages to do it.
It might not have increased profits, but it held steady in a changing market and it sold more product in a quarter than most manufacturers sell in 18 months or two years.  But when you have prolonged success, I guess "The Street" is always looking for more, more, more –and no matter how well you do, it's never good enough when an impossible standard has been set.
Photo Credit: Courtesy of Apple
---
January 23, 2014 11:31 AM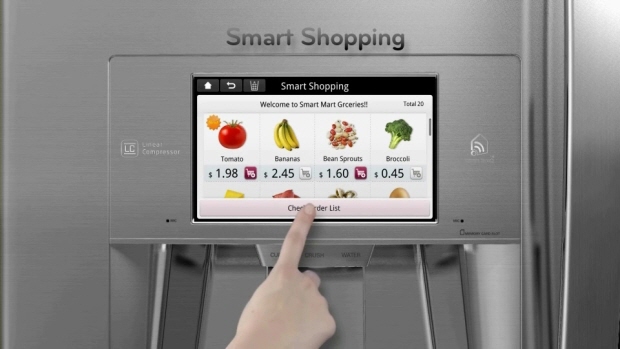 We are squarely in the midst of the golden age of apps, and if you believe some projections from Gartner, it's only going to continue to grow over the next several years, and as it does we will be interacting with apps on variety of devices beyond our phones and tablets.
For starters Gartner predicts that by 2017 we will have downloaded apps 268 billion times. That seems like a lot, but consider, according to sources as of June last year, we have already downloaded almost 100 billion apps, split fairly even between the Apple App Store and Google Play. And Google reported after Google i/O in May that 2.5 billion apps had been downloaded alone in the previous month.
What's more Gartner expects that to result in a whopping $77 billion in revenue.
It seems those numbers could be a bit low if you consider that we are very likely going to start seeing apps moving beyond the smartphone and the tablet. We reported last week about Google, Apple and others fighting for access to your car. We've already seen apps on the TV and at CES this year, there was more talk of smart ovens and ranges. We've already seen intelligent thermostats like Nest, which Google bought last week for $3.2 billion.
And of course there are wearable devices like Google Glass and NikeFuel.
And most of these apps are free, regardless of the device. In fact, Gartner reported that 92 percent of app downloads last year were free. So what is the value proposition for the app developers?
There are a number of them. First of all, apps provide access to your content in a discrete package where you're the only game in town. On the web, you are competing for the user's attention and you could argue it's easier to move away than an app.
You can also make money from inside the app. If you download any game, for example, they are constantly trying to get you to pay real money and get access to features beyond the base package. It's something that works for a lot of app makers.
But the greatest value in these apps isn't the ability to get people to buy more, although that's not so bad either, but in the data you can collect about the user based on the way they interact with that app.
Gartner says brands are beginning to build sophisticated tools around these apps to collect and analyze elements such as "consumer's demographic data, location, preferences, habits, and even his or her social circle, in some cases." And Gartner believes this will become even more prevalent as apps move into the home.
It's worth noting that not everyone including myself his happy about all this data collection, but that's a matter for another post.
In case you were wondering why Google would pay so much for Nest, that little device will give Google insight into your habits inside your house and you can imagine the value that Google sees in having that kind of data and why they went ahead and scooped up Nest now.
However these companies choose to make money from apps, it's clear that as Tim O'Reilly once said, "He who has the most data wins." Apps give companies an easy way to collect data, and if Gartner is right, we're going to continue to provide that in increasingly large numbers.
Photo Credit: Courtesy of LG Appliances
---
January 16, 2014 10:27 AM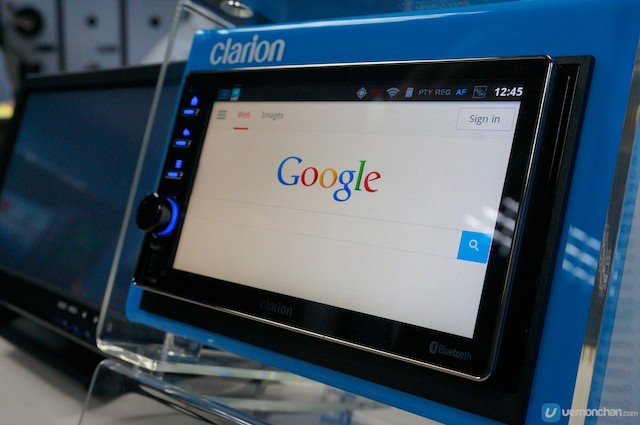 When it comes to mobility, that ability to move with your computing devices, we tend to think of portability, but if this year's CES is any indication, the next great mobile device is bit heavy to fit in your pocket or backpack. It's your car.
The biggest news pouring out of CES, earlier this month at the big consumer electronics show in Las Vegas wasn't some new gizmo or gadget. It was how to connect that gizmo or gadget to your car –or to build traditional cloud apps in a dashboard in your car.
Whether it was Hyundai announcing integration with Google Glass or the iOS and Android moving to integrate with your ride, there was all kinds of news flying out Vegas earlier this month about getting your car into the mobile act.
This makes sense on a certain level. Many of us spend a good part of our day commuting in our cars and it's logical to want to integrate all of the information we are getting from our phones into our autos. It's obviously not safe to be messing with your phone while you're driving (although I see plenty of people doing just that).
If automakers could find a safer way to get us that information while keeping our hands on the wheel and our eyes and attention on the road, that would obviously make driving a lot safer than it is these days. Let's face it, there are plenty of distracted drivers.
But even the large screen in the dash is itself a distraction that can pull your attention, so that means that we need to be able to interact with apps in a more natural way. That would probably involve using voice commands. Already Chevy and Hyundai have announced Siri Eyes Free, which is a start at least at letting you interact with your phone through the vehicle's on-board computing system without taking your eyes off the road.
And Siri gives you access to a variety of OS-level commands such as note taking, calendar listings, sending texts and other typing-intensive activities, but I wonder how well it will work in the car with all the background noise available. I find when I use Siri in the quiet of my office, it sometimes gets details wrong and I have to repeat or go back and type in the details. It's also worth noting that not all the Siri features will be available with the car integration, at least right away.
Android has a similar voice recognition system that could also translate well to the car.
I could see document reading apps to read emails or pdfs and the ability speak notes in the car, making the journey to work part of your work. Some might not see this as a good thing of course, and beyond productivity, you could also communicate with friends and family safely in the car and access your music or eBooks or audio books from your phone to entertain or inform. Life isn't just about work after all.
What all of these things have in common is that they are using the cloud to deliver the same content and services we typically use our smartphones, tablets and PCs for. It provides a way to expand the cloud beyond the traditional set of devices.
It's something we are seeing more and more as we use cloud services on media delivery boxes like Roku, Apple TV and Google Chromecast. We also see it with gadgets like Nike Fuelband and Google Glass.
But sometimes, it's not about delivering the content and services in a small package. As we've seen increasingly we want them everywhere, even the car. And it seems the car companies, cloud vendors and mobile companies are working hard to make that happen.
Photo Credit: vernieman on Flickr. Used under CC 2.0 license.
---
January 7, 2014 7:35 AM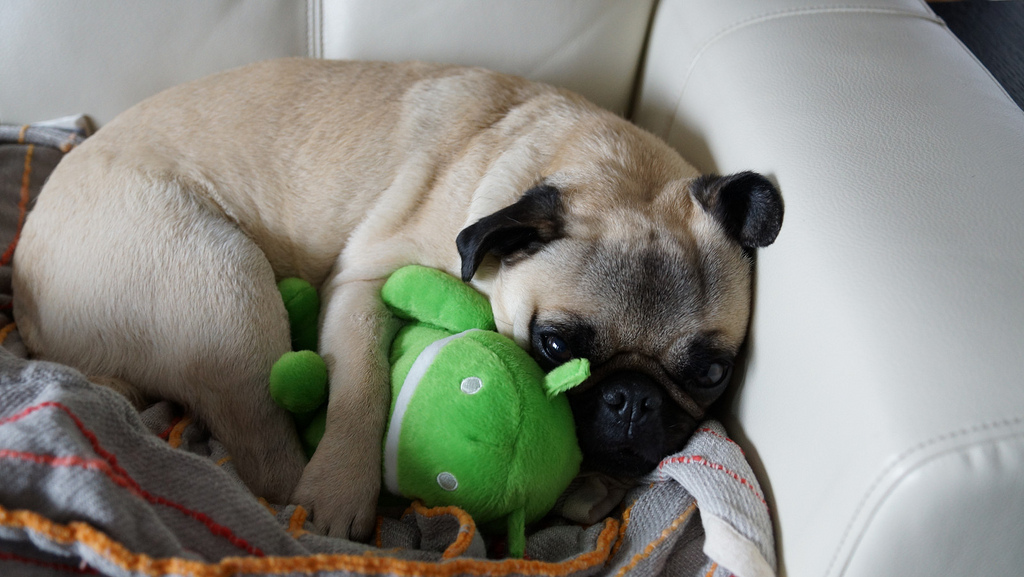 We all know Google gives Android away, and for most of us, when we see a business giving something away, something they could very well make money on, it seems completely counter-intuitive. But Google very likely had a method to its madness when it decided to go this route.
The other day I was reading a post about why the world needs OpenStreetMap. One of the arguments the author made was that with 500 million Android phones in the world, that gave Google access to vast collection of information including your location, which it could leverage in any number of ways.
I'm not here to write about OpenStreetMap, even though I think it's a great idea for all the reasons in that post, but the author pointed out something that made me realize why Google has given away Android all these years. And that's because it's much more valuable for them to have phones in the hands of the maximum number of people possible than it is to make a few bucks every time the phone gets sold.
When Google partners released the first Android phones in 2009, Google couldn't have know how successful it would be. It only knew that it was a couple of years behind Apple and it needed to catch up quickly. One way to do this was to offer the OS for free.
One thing they knew was that they couldn't cede the mobile market to Apple and they were desperate to find a way to catch up. The free approach was the way to do it and manufacturers went at with gusto with more than a dozen models in the first year alone. And many more followed.
Companies who use a freemium model have recognized for years the power to scale quickly. I saw Box CEO Aaron Levie speak about this subject in 2010 at the Web 2.0 Expo. As I wrote at the time on Internet Evolution, "They realized they could make money quickly by charging everyone, but they couldn't grow or scale as quickly as they wanted to using that approach." They chose free and they took off. It's worth noting they also have a pay model, but it was the free side that gave them the fast growth they wanted.
Google used a similar model. They gave away the OS in the interest of growing and scaling and it worked giving them a fast foothold in mobile, probably faster and more successful than they ever imagined. Within a couple of years, they blew away Apple in terms of marketshare and pretty much made it impossible for any new-comers to even have a chance.
Once they had the network of phones in place, they could do what Google does best and that's use all that data from that vast network of phones to their advantage. And as Tim O'Reilly aptly put it in an interview with Forbes in April, 2012, "The guy with the most data wins."
As I wrote in the Ness Blog about that interview, "These folks who control the big important databases are going to have tremendous leverage when it comes to business, to the extent that O'Reilly sees a future where data could be the source of monopoly power." In this context knowledge is truly power, and it's one of the reasons the writer advocating for OpenStreetMap was so adamant about it.
Google now has access to a tremendous cache of data and it can use that data in any number of ways to make money as part of its advertising model or separate from it.
The free OS opened up this tremendous opportunity for Google, one they might not have even realized at the time, thinking only they needed to get into mobile any way they can.
And today, with all that data, they have a tremendous market advantage if they can figure out how to monetize it. All because they gave away their phone OS for nothing.
Photo Credit:  trophygeek on Flickr. Used under CC 2.0 license.
---
December 23, 2013 10:01 AM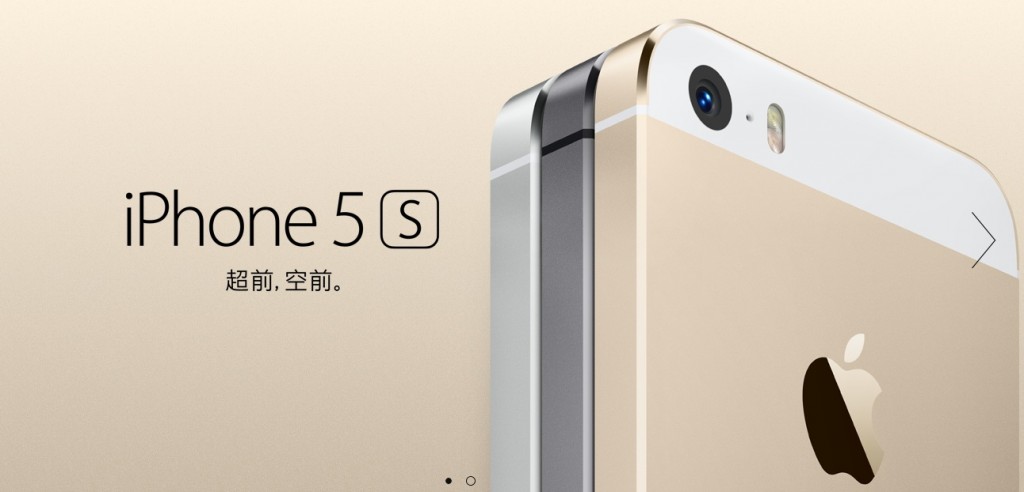 Apple announced a juicy new deal with China Mobile this week, which according to the New York Times, gives them access to a huge new market starting next month.
Apple sold 23 million iPhones in China last year. Android remains the clear favorite, although exact numbers are hard to pin down. It's fair to say, that low-end Android phones have done extremely well in the Chinese market.
But this deal gives Apple access to a network with 763 million new customers. Of course, the vast majority of these people will continue to buy those attractively priced lower end Android phones, a market where Apple doesn't care to compete, but even if a small percentage of people were to buy iPhones, that would add up to a huge sales boost for iPhones worldwide.
It's a popular notion to count out Apple and suggest the company has peaked and is on its way down. Some people have gone so far to suggest that Windows phone could catch Apple at some point, but the tricky part of predicting marketshare numbers is that it's a moving target as this deal shows.
While Apple has clearly dropped in overall marketshare numbers worldwide according to IDC, it continues to sell phones in impressive numbers, numbers that are even more impressive when you consider Apple could do this as a single company selling just three models, as opposed to hundreds of Android models from a variety of manufacturers from Samsung to HTC to LG and many others
What many people fail to realize when we have a marketshare discussion, it that there isn't a fixed market pie for smartphones, at least not yet, and there very likely won't be for years (if ever). This deal gives Apple a foothold in a huge network and that could boost iPhone sales well above 50 million for this quarter, which no matter what you think of Apple, is a rather impressive number.
I think you could easily predict that the new deal with China Mobile could double the number of iPhones sold in China in 2014, and that's a conservative estimate when you consider that capturing just 10 percent of the China Mobile market could translate into more than 76 million Apple phones being sold.
Apple can never hope to compete with Android in Asia where there are variety of phones at every price point, but what it can do is continue to play its game at the high end of the market. It will never sell in the numbers that Android sells simply because of the sheer number of low-cost options that are available.
But Apple doesn't need to try and catch Android. It just needs to find ways to continue to sell what it sells at the price it sells and if it can capture even a small piece of that China Mobile Market, it will sell more than enough phones to make impressive profits, even if it doesn't control the percentage that Android does.
Photo Credit:  Courtesy of Apple
---
December 20, 2013 10:18 AM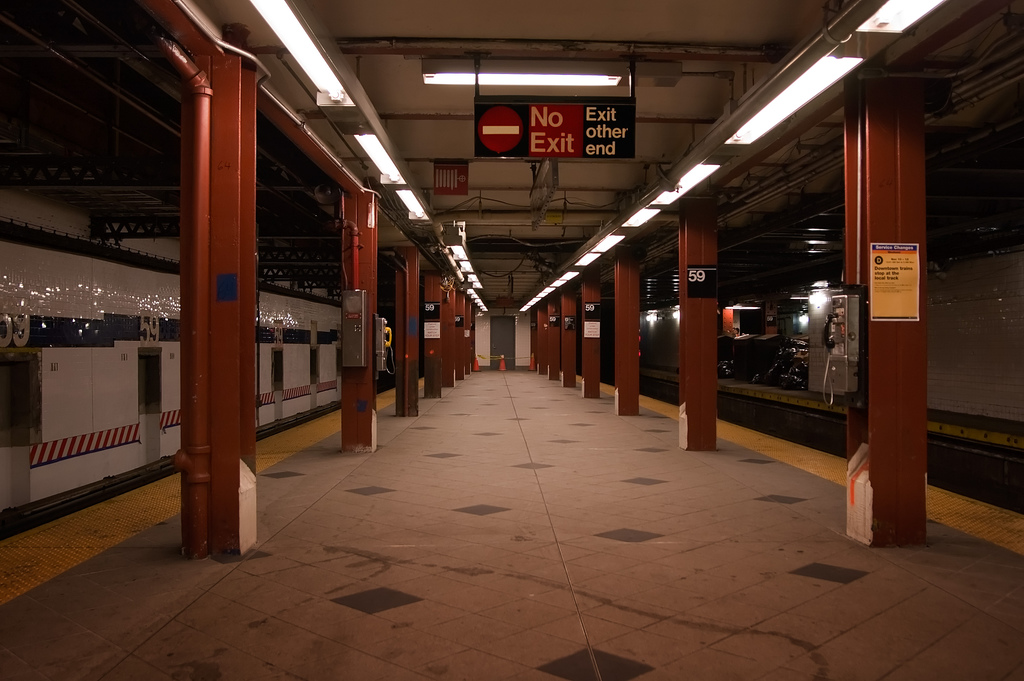 BlackBerry's current situation seems to lend itself easily to literary metaphors.
Alas poor BlackBerry, I knew it well.
BlackBerry is about to go quietly into that good night.
BlackBerry died today or perhaps it was yesterday.
However you say it, BlackBerry's disintegration continues unabated –and unfortunately its demise has not been greatly exaggerated.
Today's front page sad news was a whopping $4.4 billion loss. Oh and to add insult to injury, there was the small matter of a 56 percent drop in revenue. These were the first results under the latest chairman, John Chen, and unfortunately for Mr. Chen, it was a case of second verse, same as the first, and meet the new boss, same as the old boss.
Last year at this time, I wrote  several predictions for the coming year. The easiest one by far was predicting the end of RIM. RIM is gone in name at least with BlackBerry not too far behind because, a rose by any other name still produced the same results.
BlackBerry or whatever you want to call it, by any other name, is in big, big trouble. It's hanging on, but barely and it's only a matter of time before it goes to the big sleep.
As the losses pile up, it's very like the end of the world as we know it for the handset business, and something tells me that Chen and company don't feel fine. The various pieces of this company still have value, but its days as a single entity draw ever closer, I'm guessing more than a few employees probably wants to get out of that place if it's the last thing they ever do. But you have to believe that every breath they take and ever move they make, those employees and long time BlackBerry loyalist will be watching.
Even Superman can't save this company now, but that didn't stop CEO Chen from spilling a little ink with hyperbole: "We have accomplished a lot in the past 45 days, but still have significant work ahead of us as we target improved financial performance next year," Chen was quoted in a statement. All I can say to that is dream on, Mr. Chen. Dream until your dreams come true.
I don't think many people take any joy in watching this once great company deteriorate in this manner. We all know that BlackBerry coulda been somebody. It coulda been a contender, and for a time it really was the king of the hill until it had a mighty fall from grace.
But time waits for no company, not even BlackBerry and as the end draws nigh, we can only sit back and wonder what might have been.
In the end, the record shows, they took the blows and did it their way –for better or worse.
Do not go gentle, BlackBerry. Rage, rage against the dying of the light. But ultimately for BlackBerry, it may be time to put out the big light because you know, we just can't stand to see it this way.
Photo Credit:   CarbonNYC on Flickr. Used under CC 2.0 license.
---
December 19, 2013 10:23 AM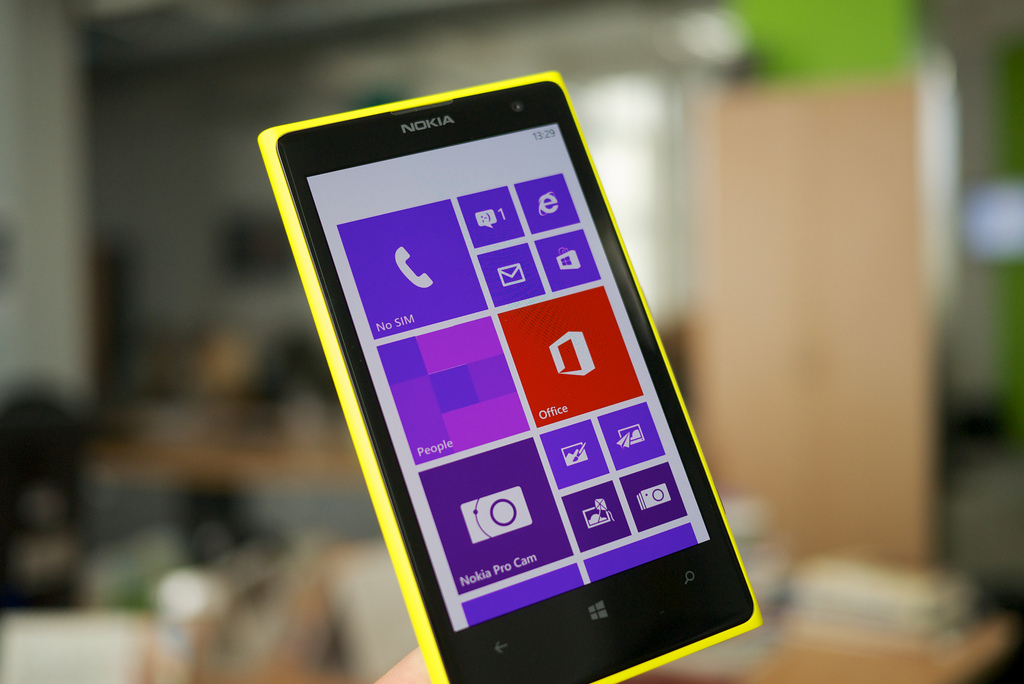 Those of you who read this blog regularly know that I haven't taken Microsoft very seriously as a mobile vendor. In fact, last year in my predictions for the coming year –always a tricky and dangerous exercise –I predicted Microsoft Mobile would barely make a dent and Nokia would barely hang on.
I was at least partly wrong on both counts. Microsoft bought Nokia and the two are stronger together than they were apart, and they are gaining market share, albeit slowly. You could even say the future looks brighter than it did last year at this time, although I'm not quite as bullish about Microsoft's mobile position as Paul Thurrott, who has been writing about all forms of Windows at the Microsoft Supersite for years. He thinks Windows Phone has turned a corner –and could even catch Apple at some point.
That may be a tad optimistic, but as Thurrott pointed out Microsoft is definitely in better shape as we head in 2014, then it was at this time last year. That much is clear, but according to data from IDC and Gartner, Microsoft still has a long way to go in terms of worldwide marketshare before it would ever threaten Apple for second place.
For the third quarter report, Gartner reported that Microsoft had 3.6 percent of worldwide smartphone sales at well ahead of Blackberry's 1.8, but well behind Android's 81.9 percent and the next closest milestone, Apple at 12.1 percent. It would take some tremendous good fortune on Microsoft's part to close that gap between second and third place any time soon.
While IDC publishes shipment details, rather than sales, it had a similar set of numbers for the end of the third quarter with Android at 81 percent, Apple at 12.9 percent, Microsoft at 3.6 percent and BlackBerry at 1.8 percent.
Microsoft lead all marketshare gains with whopping 156 percent year over year increase. Android had 51.3 percent increase and Apple was up 25.6 percent.
The US market though tells an entirely different story. comScore, which measures the total number of subscribers by platform reported for October that Android lead US marketshare with 52.2 percent, followed by Apple with 40.6 percent, BlackBerry with 3.8 percent and Microsoft at 3.2 percent.
All of these numbers suggest that while Microsoft is indeed improving its overall market position, it still mired under 5 percent across the board in the US and worldwide, according to three different companies numbers, measuring three different ways: shipments, sales and subscribers.
Of all those numbers, it's the US that should worry Microsoft the most because while it may be selling Windows phones in England and Europe and other world markets, it seems to be have little if any traction at home in the US and that represents a substantial market. Just ask Apple, which remains highly popular in the US.
All of this said, Microsoft is showing improvement. People appear to hunger for a third option and with BlackBerry fading, it's a clear opportunity for Microsoft to at the very least grab all of that marketshare (which it appears to have done worldwide, but to a lesser extent in the US) and then grab some disgruntled iOS and Android users too and push over 5 percent. But before we declare that Microsoft has turned a corner, we really need to see some better numbers than this over a more prolonged time period.
When you have very little marketshare, gaining any at all looks like a big gain in terms of year over year gain, but as you gain marketshare, it's unrealistic to expect that kind of growth to continue.
That said, is it a step forward? Absolutely, but there is much work to be done and Microsoft needs to find a way to keep this going in 2014 to become a significant player in the smartphone market.
Time will tell if they can take advantage or not.
Photo Credit:  Janitors on Flickr. Used under CC 2.0 license.
---
December 12, 2013 12:29 PM
This week a few rumors surfaced about Microsoft. On one hand, they were supposedly bringing back the traditional Start button in the next version of Windows for the desktop whenever that comes along. On the other was an idea was being floated that Microsoft could open source its Windows phone OS in order to compete with Android. If these rumors are true, and it's hard to know, it suggests that Microsofts lacks a coherent OS strategy –and moving forward it absolutely needs one to stay competitive.
It seems to me that Microsoft was on the right track when it announced what was called Metro. It was going to have one tiled interface to rule them all regardless of device. Whatever you think of Windows 8, and apparently a lot of people don't like it, Microsoft came up with a semi-coherent strategy for dealing with life on multiple devices.
Of course it didn't align perfectly. Windows Phone wasn't quite the same as Windows desktop and there was the whole Windows RT thing on their tablet, which caused confusion in the marketplace, but the idea was to offer an OS with the same look and feel regardless of device.
Are you with me so far?
But what has happened over time is people have complained. First they didn't like tiles on the desktop without the familiar Start button that has been there since 1995. And Microsoft put one back, but without a Start menu, which kind of defeated the purpose and probably pissed a few people off. Regardless, Microsoft has begun chipping away at this original strategy.
But should they be listening to the unwashed masess…er I mean their long time customers or should they be bold and drag their loyal customers kicking and screaming with them into the future?
I think it has to be the latter. I understand that Microsoft is walking a fine line here, but at some point they have to just trust that the vision they have set forth is the proper one and having a single view (and I mean a single view) across three screens is the way to go
Don't start giving into the whining now, just rip off the band-aid and eventually the customers will move forward.
Some people have suggested that PC sales are dropping because of Windows 8. Nothing could be further from the truth of course. People haven't stopped buying PCs in the same numbers as in the past because they don't like Windows 8. They simply like smartphones and tablets better because these devices are sufficient or better at some tasks than what we used to use a PC for  because there wasn't a better alternative.
It doesn't help matters that Microsoft lacks leadership at the top as they go through the transition from Steve Ballmer to whomever comes next. They need to fill that void and I hope they get someone with a bold vision and a strong sense of purpose.
What Microsoft can't afford to do is float around and further confuse the marketplace. We know that there are going to multiple screens for the foreseeable future. Microsoft is clearly on the right track here, whatever you think of the current implementation. They may need to adapt the vision to work better for users, but they can't go back to Windows 95 because some users can't evolve.
Photo Credit: Marcin Wichary on Flickr. Used under CC 2.0 license.
---