Nov 20 2012 12:35PM GMT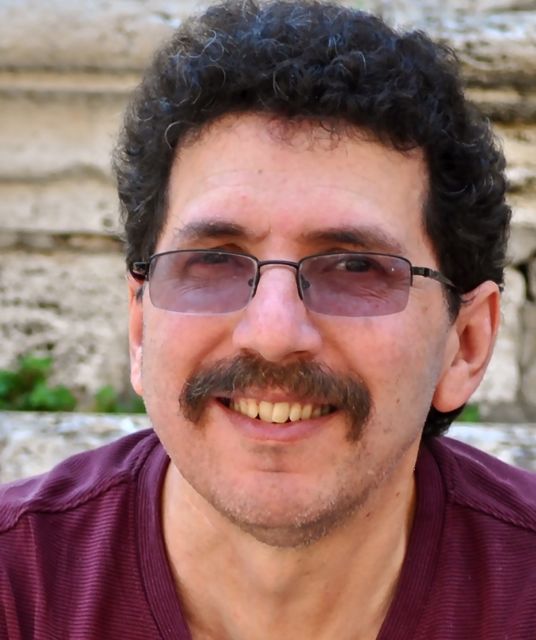 Profile: Ron Miller
I spent last week at the SharePoint Conference in Las Vegas. I saw a number of devices from tablets to smart phones running Windows 8 and after playing with a few, I have to say in all honesty, I have issues with the tile interface.
First some good news. I tried the Nokia Lumia 920 and as a phone separate from the operating system, really liked it. It has a fantastic screen and it was fast and reacted quickly. Unfortunately, I would have liked it more if it weren't running Windows Phone 8.
I know that sounds harsh, and it probably is, but I just don't like the tiles. There are a couple of main issues for me. First of all they are all different sizes. I'm guessing there must be a reason for that, maybe related to the amount you use an app or some other random thing, but it offends my personal design sensibilities.
Further, the live tiles remind of animated gifs on 90s web pages. They are fluttering and flipping and updating. Some see this as an advantage, but I don't. I find it disorienting actually and I don't want my operating system in perpetual motion. I grant you this could be a generational thing. I know from the commercial that Will Arnett's 20-something assistant loves the Windows phone.
But it's not just the phone OS. I got my hands on a Samsung 7 "tablet" that Microsoft has lent me to get familiar with SharePoin 2013 and Windows 8. I will probably go into more depth about the device at some other point, but it has given me some understanding of Windows 8. While I like the left to right scrolling a lot, and found I missed it when I played with SharePoint on an iPad, I frankly found the Windows 8 OS a bit confusing.
There are swipes to reveal a menu on the right and another to reveal a one on the top. If someone hadn't shown me this, I probably never would have found it — except by accident. Even when you know it's there, you need to be close enough to the right margin to reveal it or all you do is scroll right instead of revealing the menu (which is by design, but still confusing).
I grant you these are minor annoyances, but I think about my non-technical friends and family and I wonder could they pick up this device and use it right away? They probably could to the extent that the apps are exposed on the front end, but finding configuration menus could prove challenging and confusing. I can tell you I've watched a wide variety of folks pick up an iPad and just start using  it. Windows 8 is a bit more complicated than that.
Then there's the matter of the differences across devices and versions. One thing that Apple has always done well is keep it simple in terms of the number of devices and configurations available and the operating system is consistent across the mobile family. The whole Windows 8 for RT business that runs on the Surface just confuses me and I'm a little baffled as to why there are separate versions and what's different about them. Then I've been told, the Windows 8 Phone OS isn't quite the same as the other Windows 8s. Why not?
I'm sure I could figure it out, but my point is I shouldn't need a Windows 8 education. It shouldn't be that complicated. But even in a perfect world where Microsoft absolutely nailed the interface, I would still have issues with the whole tile view.
Before you start accusing me of an being anti-Microsoft. I'm not. In fact, I would love to see Microsoft make an impact, especially in mobile which desperately needs a viable third party candidate to shake things up. But if I walk into a store today, just looking at phones — all other devices aside for simplicity's sake — and I'm being honest with myself, I would be looking at iOS, Android and Windows Phone 8 in that order.
I'm just not into the tiles. Sorry.