Sep 19 2013 7:37AM GMT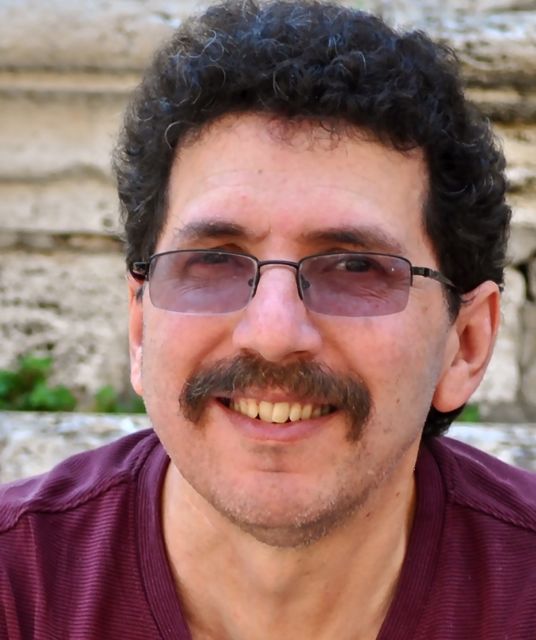 Profile: Ron Miller
Microsoft's latest gambit to get people to buy their tablets and smartphones is to pay Apple customers to give theirs up. Good luck with that.
In fact, just a week after offering a $200 gift card to Apple owners, ZDNet's Mary Jo Foley reports that they've upped the ante to $350. It's worth noting that's what a new Surface RT costs, so they would be making exactly zero dollars on this deal. Do I hear $400?
I love the smell of desperation in the morning.
I can just see the Microsoft brain trust sitting around spitballing ideas about how to jump-start their mobile business. Ballmer enters a room surrounded by Microsoft's sharpest marketing minds. A large white board and several magic markets sit at the wait in the front of the room. Ballmer sets the stage.
So far, every attempt by Microsoft to capture mobile marketshare has been stifled. They tried making their own tablets and it's gone so poorly, Microsoft had to resort to giving them away to schools. The phone business remains mired in the single digits in the US and is not doing terribly well outside of a few pockets of popularity in the rest of the world.
The mission, Ballmer tells his marketing minions, is to find a way to get that market fired up. He opens the floor to suggestions. One particularly sharp young woman suggests they build better devices that people actually want. Ballmer pulls a Tim Armstrong and fires her on the spot.
This stifles the conversation for a bit, but after a few minutes somebody cautiously raises their hand and suggests paying iPad and iPhone owners to sell their equipment to Microsoft in exchange for a Windows phone or tablet. The room goes silent. Ballmer stares at the employee, then raises his eyebrows and triumphantly declares the idea brilliant!
OK. That never happened, but just how did such an idea actually see the light of day and why would they think it would work? Ideally any product lives on its own merits and doesn't require gimmicks to make people buy it. That Microsoft believes it needs to pay its competitor's customers to give up their devices to use Microsoft's smacks of the worst kind of desperation.
And seriously, how many devices are they going to sell with this stunt? I'm guessing not very many. The thing is if Apple owners wanted a Windows device, chances are they would have bought one. It's not as though the market is teetering towards Microsoft's favor, and with just a little push, Apple owners are going to go running to Microsoft. That's not going to happen.
One thing is clear from this attempt, Microsoft has a serious problem with their mobile device market and it's letting the whole world know about it. Look, Microsoft probably made a smart move buying Nokia's handset division, but they need to come up with a better approach than paying for customers. Even if they were able to buy marketshare, which is highly unlikely, they wouldn't make any money doing it. No, Microsoft has to go back to the drawing board and earn marketshare the old-fashioned way.
They have to earn it.
Photo Credit: (c) Can Stock Photo