Mar 14 2011 8:54AM GMT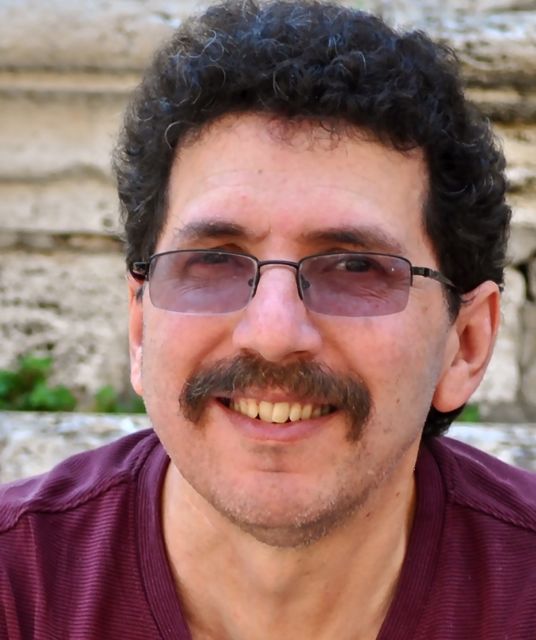 Profile: Ron Miller
You have to give Microsoft credit for one thing: they understand the future is in the Cloud and they want you to know it. They are almost literally screaming it from the rooftops just in case you aren't clear. It's in their speeches, press conferences and ads, but I still can't help but feel there is a mixed message coming from Redmond.
When I was at CeBIT in Hannover, Germany a couple of weeks ago, I saw that dual personality on full display. Microsoft held a high-profile press conference where they were touting their cloud credentials with all the enthusiasm they could muster. Yet at the same time, I couldn't help noticing it was always tied to their desktop mainstays Windows and Office.
Even though Microsoft clearly recognizes the value of cloud services, it seems incapable of weaning itself from its desktop darlings. Sure, you can use the cloud to accomplish all sorts of interesting things. Just don't forget that it all comes back to Windows and Office.
Meanwhile, Forbes Magazine reports on a recent speech by Microsoft CEO Steve Ballmer to oil and gas executives in which he predicted that Microsoft's Kinect gaming tool would have a big role in Microsoft's cloud computing platform in the future. Blogger Christopher Helman wrote:
"…Ballmer explained that the Kinect technology could eventually help bring oil reservoir engineers together from all over the world to study and manipulate a 3-d rendering of an oilfield. The sensors, said Ballmer, will eventually be integrated into PCs and smartphones and powered by the cloud-based Windows Azure platform. "
That sounds great, but when given the opportunity to demonstrate that kind of round-trip potential today between the cloud and connected devices (leaving Kinect out of it for now), Microsoft failed to do it. A case in point is the new Windows Intune system due out later this month.
It's an interesting new cloud service aimed at IT Pros that lets you monitor your company's Windows PCs from a web console. For instance, if a PC on the system needs an update (such as a Windows patch), you can distribute the update and the machine is updated via the cloud without having to be connected to the network.
So far so good, but even though it lets you receive email alerts when the system detects a problem, it lacks a Windows Phone 7 app that mimics the web console. It seems this would be a perfect scenario to connect the desktop, web and smart phone via the Cloud, but they didn't take advantage.
And even as they tout the Cloud, some of their blog posts seem to question its value. Take for example, the Success is a Marathon, Not a Sprint piece posted by Tom Rizzo on the Why Microsoft blog last month. While seeming to support the cloud, and of course Microsoft's approach to it, the post recycles many standard cloud fears.
I'm not sure how you can be all in with the Cloud while reciting tired arguments against it (even if it's to build up a case for your cloud services). If you need further proof of Microsoft's cloud angst, look to the fact that the man hired to be the company's chief cloud architect, Ray Ozzie, quit long before the Cloud strategy had a chance to develop fully.
I know I'm confused by all of this. Seems that Microsoft wants it every which way. They want to say they are in the cloud all the way, while protecting their lucrative desktop market. As long as they play it this way, they will be telling two stories and they can't be surprised when that creates confusion in the marketplace.