Nov 30 2012 10:13AM GMT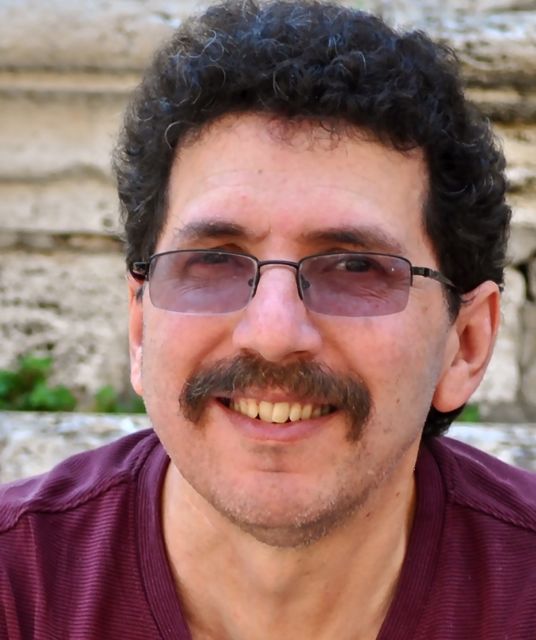 Profile: Ron Miller
When I heard Microsoft's pricing for the upcoming Surface Pro on Thursday, my jaw literally dropped. Ed Bott reported on ZDNet that the pricing would be as follows:
The new Surface will debut in two editions in the United States and Canada: one with 64 GB of storage, priced at $899, a second with 128 GB for $999. Each model comes with a Surface pen but does not include Touch Cover or Type Cover add-ons ($120 and $130, respectively).
Excuse but as one friend put it when he heard the news, "Steve Ballmer must be huffing kerosene." Even folks who were lusting for the Pro tablet have to pause when the cheapest option with cover and keyboard — and let's face it they are selling the keyboard as a key feature — is $1149. Add on sales tax and you're getting close to $1200. That's not tablet pricing — that's a pretty nice laptop and if you're going to buy a laptop, buy a laptop. Why buy a hybrid device for that kind of money?
As though that's not bad enough, Mary Jo Foley reports that the Surface Pro is going to have half the battery life of the Surface RT. That means 4-5 hours maximum so the Surface Pro is going to have the battery life a typical Ultrabook, which what I suspect people will buy if they want to spend this kind of money.
Microsoft has been blitzing the airwaves with Surface RT ads and word is they still aren't selling. Last week even Ballmer himself admitted sales were off to what he called a "modest start." That's CEO code for we're tanking. But the implication has always been that we really need to wait for Surface Pro to see where this is going to go.
Analyst Gene Munster claimed based on his onsite Black Friday research at Mall of America that Apple was moving 11 iPads an hour at the Apple store, while Microsoft was selling a big fat zero Surface RTs at the Microsoft Store. When I was at the SharePoint Conference earlier this month, I saw a couple of Surface RTs, but not as many as you would expect at a Microsoft-centric event. I think it's fair to say that they aren't selling very well.
And with these prices, it seems highly unlikely to me that Microsoft is going to move many of the Surface Pros. I can't imagine someone paying $1200 for a tablet with 4 or 5 hours of battery life. I mean this kind of pricing makes iPads look positively affordable.
I've heard the arguments that this is a laptop replacement, and it's a new kind of device, but I'm really not buying it. Let's be honest here, the Surface is first and foremost a tablet. Microsoft created it to be a player in the tablet market and to compete with the iPad. Their strategy to is to have an operating system that has the same look and feel from desktop and laptop to tablet to phone. And the Surface family is the tablet part of the equation.
So let's compare Surface Pro and iPad pricing. I'm going to put the iPad 2 and iPad mini aside here for comparing purposes and just use the 64 GB iPad WiFi with Retina Display. Apple doesn't sell a 128 GB version of the iPad and the Surface Pro doesn't support mobile broadband. Apple charges $699 for the latest iPad compared with $899 for the Surface Pro. That's a pretty significant gap.
If you want a bluetooth keyboard and case you can get one like this iHome keyboard and case unit at Radio Shack for around $50 (and there are tons of  other options at a range of prices). That's $749 plus tax.
Microsoft would have been far smarter to cut the prices and lose money to be cheaper or at least equal to the iPad than making the Surface Pro significantly more expensive. And I haven't even mentioned the cheaper Android tablets at the other end of the market because this device clearly isn't competing with those. But I'm still left wondering what Microsoft could possibly have been thinking with these prices.
I'm predicting right now that the Surface Pro will be the biggest dud since the RIM Playbook or the HP TouchPad and I'm fully expecting a similar level of success — which is to say none at all. Look for these to go on clearance by the end of Q1.
Photo by methodshop.com on Flickr.