Oct 5 2011 7:24PM GMT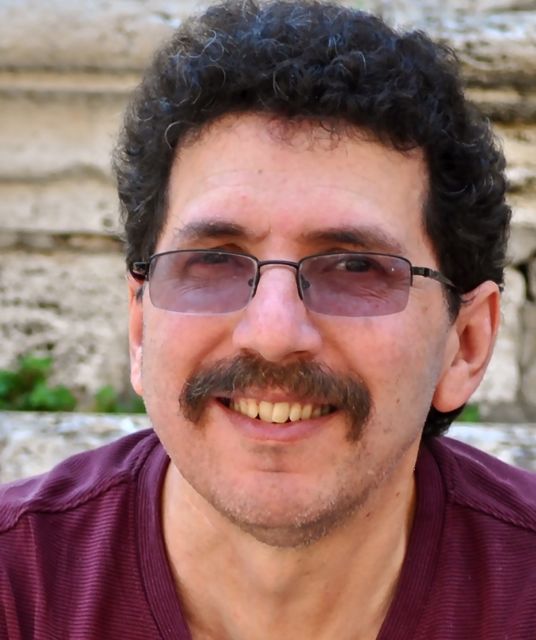 Profile: Ron Miller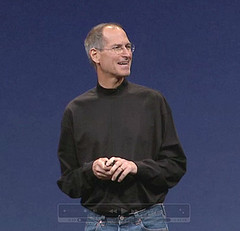 I can't remember if I cried
When I read about his widowed bride,
But something touched me deep inside
The day the music died.
~Don McLean, American Pie
By now, you probably know that Steve Jobs died tonight. I was going to write about something mundane like the differences in Microsoft and Adobe's mobile-cloud strategies, but that can wait for another day. Tonight we come to celebrate Jobs' undeniable influence on mobile computing.
If you think about it for a minute, he changed everything, first with the iPhone and later with the iPad. If you want to be technical about it, it all really started with iPod a decade ago, but the iPhone started a shift in the way we interact with one another and the Internet on cell phones.
It was the first touch screen mobile device with the perfectly wonderful awful idea of an App Store, a place where developers could sell small, distinct applications designed specifically to complete a simple task while taking advantage of the fact you were on a touch screen mobile device. It's still a remarkable idea, and every phone that came after it that uses a touch screen including Android owes a deep debt of gratitude to the vision that Steve Jobs brought to the modern smart phone. And of course, the App Store phenomenon has spread rapidly and far.
Yet even surpassing the iPhone, was the iPad, which in many ways altered the entire computing landscape. To me, it's still difficult to believe that this device which we take for granted now, was only released in April, 2010. Yet within months it started a trend called the consumerization of IT. People wanted their work applications to work as well and as smoothly as the iPad. You started to see devices like scanners with touch screens. It really did change everything.
And within months, you were starting to see its influence everywhere. Of course, there would be the parade of wannabes from Samsung, Motorola, Asus, Dell, RIM and HP (for about a month) and the Kindle Fire is on its way as well, but as with every touch screen that came after the iPhone, every tablet has to live up to the beauty and elegance of the iPad.
When I was at the SharePoint Conference this week, I saw a marketing rep trying to give away tickets for a raffle for an iPad 2 outside the convention center. A hard-core Microsoftee sneered at her with derision and spit out the words, "Why would I want that toy."
As I walked toward the door I turned around and grinned at the guy and said, "Seriously?!" And he said, "Yes, it's a toy. You ever try typing an email on there?" Well, it's not really great for generating content because of the touch keyboard, but this man clearly missed the point of the iPad, and for that matter any tablet that comes down the Pike from here on out.
It is about media consumption, not media creation, and for that, there has never been a better device created in terms of size, weigh, screen quality, touch screen, applications and so forth that has come together as well as the iPad has up to this point.
We don't really know what will happen to Apple in a post-Jobs world (or to any of us that cover and use mobile devices on a daily basis), but one thing is certain, he left a legacy that will never be matched.
And I don't say that as post-death hyperbole. It is simply a fact. Jobs changed the world and not many of us can say that. Perhaps someone will come along some day with the intelligence, vision and spirit of Steve Jobs, but I fear when they made Mr. Jobs, they broke the mold and we won't see the likes of him ever again.
It's sad day for the world, but for those of us who cover mobile and cloud computing, it's like the day the music died. And it really makes me wonder where we go from here.
Photo by Danny Novo on Flickr. Used under Creative Commons License.