Jan 25 2011 6:58AM GMT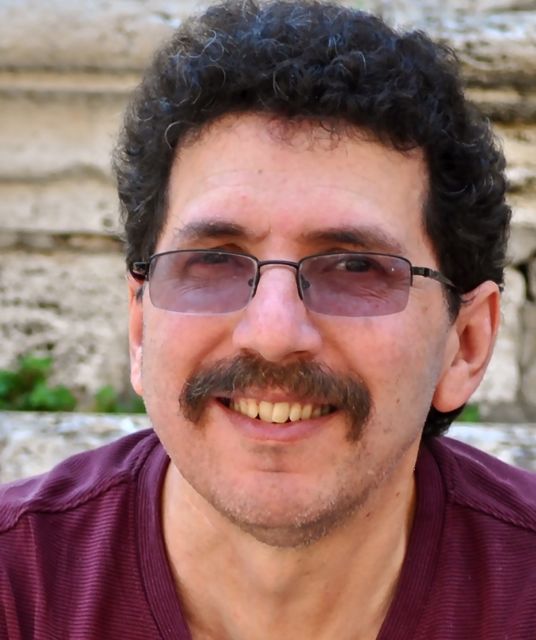 Profile: Ron Miller
Last week, Lubor Ptacek, a blogger and VP of Marketing at content management vendor, Open Text, wrote a post on his personal blog called
Mobile Device as Primary Interface
. It was Ptacek's contention that his colleague, whom he captured in a picture using his Blackberry in his office instead of a nearby laptop, was part of transformation to a mobile-centric world.
Given the choice of his laptop or his Blackberry, even with his laptop within easy reach, the colleague chose the mobile device — and that's telling. As smart phones get more sophisticated and the network connection speeds get faster, it's something that's bound to become so common place we won't need a picture and a blog post to point it out.
In fact, it's highly likely that a similar dynamic is happening as we speak inside your organization (or at least it should be). As I wrote last week, in iPads are Coming – Ready or Not, the tablet may be helping drive the trend away from a PC world in which we use either our mobile smart phone, or a tablet when we need a larger screen. As I pointed out in my post, many organizations are looking very carefully at tablet solutions today.
The fact that this trend is coming together as we speak is particularly interesting to me because in 2002, I wrote my very first article for EContent Magazine (where I still write today as Contributing Editor) called Project Oxygen: A breath of fresh air for the Internet. The article described an MIT project with what was a fairly radical notion at the time–that our primary access to computers and the Internet would be via hand-held devices and that network access would be ubiquitous as the air we breathe (like Oxygen).
As I wrote at the time:
The stated goal of the project is to create a computing system that is "human-centered and pervasive," meaning that the computer reacts to human needs, rather than forcing people to work according to the computer's design, and that the computer and network connections are always available no matter where you are just as the air you breathe is always available.
The project included a mobile device that could change to support whatever activity the user required whether that was a PDA, a phone or a pager (much like a smart phone today) and the network component sought out the strongest connection based on location and task (not unlike Cell and WiFi networks today, although that still needs some work to achieve the full goal of the project).
The point though, is not that we achieved to the letter every component of Project Oxygen, but that we have achieved so much of it so quickly, and as the article speculated, it changed the way consume content — both as consumers and at work.
As Ray Ozzie pointed out in his farewell 'Dawn of a New Day' memo to Microsoft employees last fall, he sees a time in the not-too-distant future where we live in what he called a "post-PC world."  As he put it, "…slowly but surely, our lives, businesses and society are in the process of a wholesale reconfiguration in the way we perceive and apply technology."
I believe that wholesale reconfiguration centers around these new mobile devices like tablets and smart phones (not to mention 'The Cloud'), and that Ptacek's post shows that perhaps we are further along than any of us expected or realized.
The lesson here for IT, in case you missed it, is that if you're not focusing on these devices today, you're probably already behind. Just as Ozzie warned his company on his way out the door, "close your eyes, and picture what a post-PC world might look like," because if you ignore Mr. Ozzie, you could be left in the dust.