Jun 9 2011 12:29PM GMT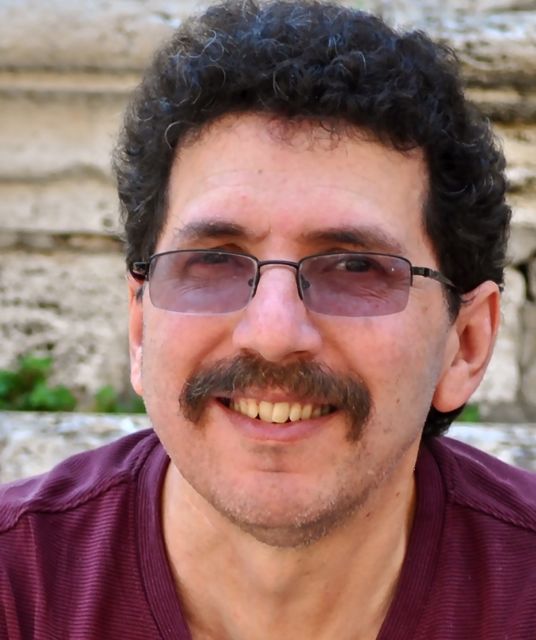 Profile: Ron Miller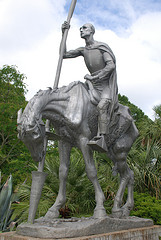 You have to give Nokia CEO Stephen Elop credit. Some lesser CEOs might just curl up in a corner and wait for the merciful end, but not Elop. He continues to fight and
defend his strategy
even while his company's
stock price plunges
, rumors (which
he vehemently denies
)
fly about takeovers
and the market moves along — as his company desperately develops a new line of Windows phones.
In fact, Elop reminds a lot of his former boss at Microsoft, Steve Ballmer, full of foolish optimism against all odds, never willing to give an inch to the mess his company is in.
Instead, Elop, in a speech this week to the World Mobile Congress tried to paint his chief competitors as a Hobson's choice for cell phone buyers, trapped on one side by the evil closed Apple, and on the other by Google, a pretender that says it's open when it's loaded with proprietary code.
Fine, who can blame the man for trying to take down the competition a peg or two. After all, when his company's Windows phones finally do hit the market late this year (assuming they meet their targets, that is), he wants to soften the market and have a place for his company's phone to land.
And IDC is actually predicting that once Nokia phones running Windows Phone 7 do hit the streets, Nokia could make the Microsoft OS Number 2 in the world by 2015. That's a bold prediction, especially given the sorry state of the Windows phone OS market today, but it has to at least encourage Elop that his strategy could work.
If you want to see the reality that Elop and Nokia face, however, check out the latest comScore marketshare statistics released last week, which showed Microsoft actually losing market share between January and April this year — not exactly the trend you hope to see when you release a new OS as Microsoft did late last year.
I'm not sure what makes Elop or IDC believe that slapping a Nokia label on a phone running Windows Phone 7 will suddenly magically make the market want it. Even if Nokia makes phones that are much, much better than the current offerings from HTC and Samsung, I'm not convinced it's going to make much difference. Elop admits that in order for Nokia to succeed it has to cover a number of price-points across a range of markets from the sophisticated smart phone markets in the U.S. and EU to more practical phones for the Asian market.
Even now, as he attempts to put down his formidable competitors at Apple and Google, he is probably 18 months away from covering all of those markets and no amount of rhetoric is going to change that.
Elop might even believe in his strategy — he has little choice but to plow ahead — but while he makes speeches, more people across his range of markets are making other phone choices, and it's going to be a very hard sell for Nokia to get them back.
I'm not ready to write them off just yet, but I will say, even under the best of circumstances, it's going to take a long time for them to right their ship and restore their stock prices — IDC's optimism not withstanding — and I'm wondering how long it will take before investors run out of patience.
Photo by jjjj56cp–thanks for 66+K views in my 1st year! on Flickr. Used under Creative Commons License.