May 24 2011 8:41AM GMT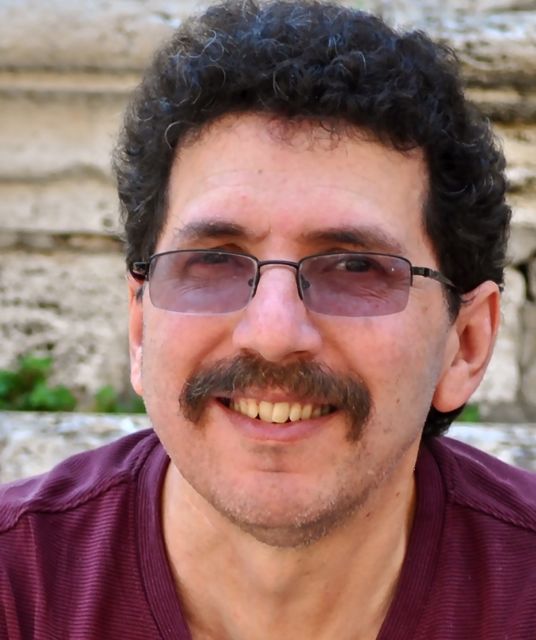 Profile: Ron Miller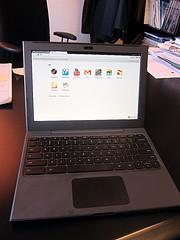 The Chromebook has been designed to be the ultimate Cloud netbook. The beauty of the cloud has always been the ability to access content wherever you are from any device. What if the device itself were just a front end for the cloud? That would simplify life for IT, but in the end I don't think it will ultimately serve users and that could be the Chromebook's ultimate undoing.
Last week, a friend lent me the CR-48 Chromebook prototype. In case you aren't aware, it's basically a netbook in the truest sense of the word; a small laptop designed to run cloud applications from the Chrome browser known as the Chrome OS because the browser effectively operates as your operating system (and nothing lives outside of it). That means in practice, you live your entire computing life inside this browser. To open a new application, you open a new tab to access a web-page front-end with all of your applications.
I used it on and off for a few days, but I didn't really enjoy the experience for a number of reasons. First of all, it was clearly a Beta machine and had all of the problems inherent in that. It was buggy and unstable and for a machine based in the Cloud, not terribly user-friendly.
When it locked up at one point, I needed to jump through a number of hoops to reset the machine. The process involved removing the battery, finding a black piece of tape against a black background, removing the tape and flipping a physical switch to get into Developer Mode after which you could reset the machine.
Needless to say I wasn't impressed, and I'm hoping that the versions Samsung and Acer are releasing for cash-money won't require this kind of work-around to get the machine working. And I haven't even mentioned the horrible trackpad. I had to connect an external mouse it was so bad.
But it wasn't just the Beta experience that I disliked. I found working in the browser 24/7 to be an awkward way to work. I'm used to being able to switch quickly between open applications. You can't do this with the Chrome OS because you have to click a tab to move to an application or open a new one. When you have a bunch of tabs open–some with apps and some with web pages–it gets unwieldy fast.
As an IT Pro, you might find the idea of a Chromebook attractive because it's a simple machine with very little storage and very little for the end user to screw up, but that's the problem. From a user perspective, I couldn't help but feel I was using a neutered machine.
I couldn't use it the way I was used to working, and even though I spend a good part of my day in the browser, I found being locked in the browser confining and I'm betting I won't be alone.
In the end, unless there is some serious tweaking, I don't see the Chromebook being successful. I know that Google is trying a rental system to sweeten the deal for IT. At $28 a month per user, it seems like cheap money. All upgrades are handled by Google. If the machine breaks, Google says it will fix or replace it and you get a new one every 3 years regardless.
But Google isn't in the hardware business and I don't see this being any more successful than Google's failed attempts to sell the Nexus One through its web site.
IT may love these machines, but if you can't sell them to end users–and I'm betting you can't–the Chromebook will fail. Google is not and never has been a hardware company. I don't think they can suddenly transform into a successful one now, especially when the hardware is as weak as this.
Photo by edans on Flickr. Used under Creative Commons License.