Sep 11 2013 12:04PM GMT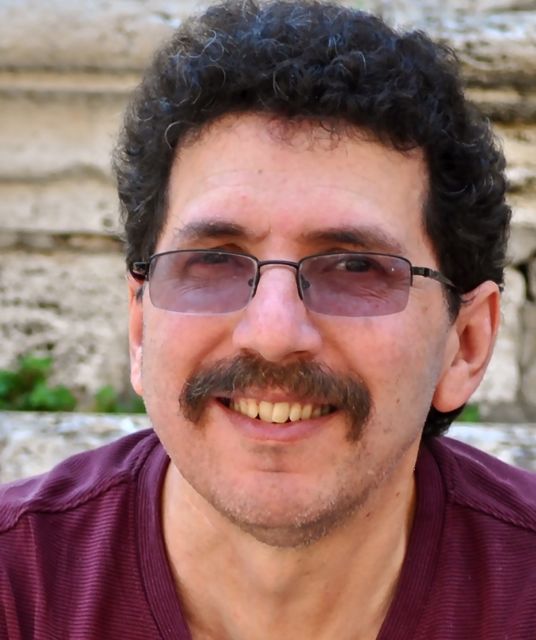 Profile: Ron Miller
Yesterday Apple announced a couple of new phones, one a lower priced one, one a typical high end one. As I peruse social media, I get the sense the masses were not impressed.
Much like the Rolling Stones, Apple has to get up on stage again and again and figure out a way to blow the audience away –and it's not always easy.
The question is what exactly were the people looking for. Putting aside the 5C for a bit because it's basically the iPhone 5 with a new colorful cover, let's look at the newer model, the 5S.
The phone itself is nothing special or new if that's what you were hoping for. The phone is, well an iPhone. It hasn't changed much except now we have silver, gold and "space" grey for color choices. Other than that it looks pretty much the same as an iPhone has looked for a while now.
Perhaps people were looking for something new. I'm wondering if a new shape would have placated them? A bigger screen? What? Perhaps they wanted an HP-like complex list SKUs to choose from?
If I could stick a knife in my heart
Suicide right on stage
Would it be enough for your teenage lust
Would it help to ease the pain?
~Rolling Stones, It's Only Rock and Roll
Once you get past the cover though, there is quite a bit to like under the hood inside the iPhone case, starting with the world's first 64-bit A7 processor. Nobody else has done that. You won't find it in a Samsung, Nokia or HTC. You won't find it anywhere and it's fast, at least if you believe Apple. Stephen Shankland writing on CNet points out there was a fair bit of hyperbole in Apple's presentation yesterday, shocking as they may be, but he says it's the future and Apple was smart to go there first –even if we don't see the speed benefits Apple claims immediately.
If I could dig down deep in my heart
Feelings would flood on the page
Would it satisfy ya, would it slide on by ya
Would ya think the boy's insane? 
Apple didn't introduce a wearable device yesterday, but it might have laid the foundation for one with the the new M7 chip, which is a motion tracking device. For folks into exercise and tracking their progress (or lack thereof), the new chip does all the heavy lifting, taking pressure off the A7 and, according to Gizmodo, collecting a continuous stream of data about your movements without having a huge impact on battery life.
Then of course there was iOS 7 and the fingerprint scanner. Sure some of the bloom was off the rose from these announcements because Apple announced iOS7 in June at WWDC and information about the fingerprint scanner leaked weeks before yesterday's announcement. What might have had a little more oomph, lost a lot of luster when it was basically…oh, we've heard this stuff.
The fact is we want to be excited by these announcements, but as James Kendrick pointed out on ZDNet, the thrill is definitely gone from iPhone announcements, and let's face it from just about all mobile announcements.
In the 2007-2010 timeframe, these events meant something because we were seeing something we hadn't seen before ever, or we were seeing improvements we had been clamoring for. Sure, a faster processor and a fingerprint sensor appeal to my inner geek, but they sure don't get the masses all hot and bothered like they once did.
Like the Rolling Stones complained in It's Only Rock and Roll, what exactly does Apple have to do to get your attention now, suicide right on the stage? It's a phone, folks. It's never going to dazzle us like it once did.
It might not have excited us as it did back in the day. I'm not sure it ever could, but it was probably close enough for rock and roll. Whether that's enough to satisfy our technology lust, only time will tell.
Photo Credit:  michael conen on Flickr. Used under CC 2.0 license.
Ed.: For further perspective, check out Ron on Slashdot TV. More of a sports fan than a music fan? Maybe you'd prefer to read how Apple is like the New England Patriots.