---
March 31, 2011 5:47 AM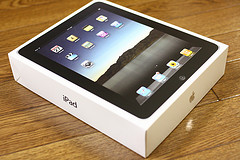 March 28, 2011 9:34 AM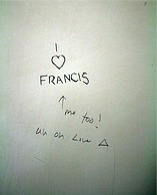 ---
March 21, 2011 4:00 AM
London calling to the faraway towns Now that war is declared-and battle come down
~The Clash, London Calling
---
March 16, 2011 11:52 AM
[caption id="attachment_311" align="alignright" width="240" caption="The Cloud Bandwagon"]
---
March 14, 2011 8:54 AM
You have to give Microsoft credit for one thing: they understand the future is in the Cloud and they want you to know it. They are almost literally screaming it from the rooftops just in case you aren't clear. It's in their speeches, press conferences and ads, but I still can't help but...
---
March 10, 2011 10:41 AM
There was no shortage of tablets on display this year at the
CeBIT
Technology Fair, held last week in Hannover, Germany. Each one was trying in its own way to find an audience and differentiate itself from the mighty...
---
March 7, 2011 5:16 AM
Last week,
GMail had a serious outage
. It was bad for the users affected, no doubt, but in the end it appears no data was lost. The backup...
---
---