Jan 18 2013 6:45PM GMT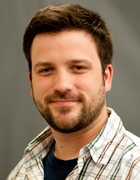 Profile: Matt Gervais
Back in September we reported that Exchange 2010 SP3 would be available sometime in early 2013 to support coexistence with Exchange Server 2013. Well, there's certainly still plenty of time left in Q1, but the Exchange community needs Exchange 2010 SP3 in a bad way.
When Exchange 2013 hit RTM, few really questioned why Microsoft released a new product that so few could actually use in production. Sure, you can deploy it in greenfield environments — and labs are an option — but how many greenfields are out there, and who has time to test something in a lab along with their regular, every day workload?
Exchange 2013 has now been generally available for well over a month. Some industry folks are testing, and frankly the reviews have not been kind. Several Exchange MVPs have blogged about missing or incomplete features, bugs and other maladies. Other admins and consultants have started experimenting and run into problems as well. OWA and Exchange Administration Center issues are at the top of many "here's what needs to be fixed" lists.
The only way to fix the problems that exist in Exchange 2013 is to push forward with the update. It will allow for coexistence and let more folks roll Exchange 2013 out. By doing so, the number of people testing Exchange 2013 will grow exponentially. Thus, they'll be able to experiment and work with the product and report back to Microsoft with any and all bugs they find. Only by having human beings work with 2013 will Microsoft be able to iron out all the kinks.
Let's see that Service Pack soon — and one for Exchange 2007 too.
Until next time,
Matt