---
March 31, 2014 7:05 PM

Profile: Toni Boger
The cloud, OWA for Android and Yammer received a lot of attention during the Microsoft Exchange Conference keynote address. Here's a look at some of our favorite reactions from conference attendees.
December 21, 2012 7:26 PM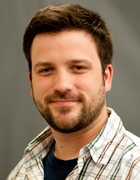 Profile: Matt Gervais
Two months, ago we kicked off our "Profiling the best Exchange Server professionals" program. To close out 2012, I'm extremely pleased to announce our winner for December 2012 – Anderson Patricio! Anderson is a Microsoft MVP and came very highly recommended. As the individual who nominated...
---