Jul 25 2012 2:34PM GMT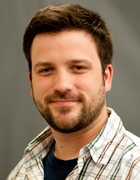 Profile: Matt Gervais
It seems like just yesterday that the Exchange team announced that the Microsoft Exchange Conference (MEC) would be returning. This morning I booted up my laptop, looked at my calendar and realized that it's only two months away.
For those who haven't heard, MEC was a long-slumbering conference — completely focused on Exchange and Exchange-related technologies — that is being revived for the first time in a decade. And the timing couldn't be better. You've got the Exchange 2013 release coming up (the Exchange 2013 preview was recently made available for download), Office/Outlook 2013, and more companies are contemplating a move to Office 365 every day.
This conference is exciting for me personally because it's the first show I'll attend that is focused solely around the technology and people I edit and write for every day on SearchExchange.com. It's always gratifying to speak to attendees who mention that they enjoys the work we do; whether it's a tip or news feature or how they were able to fix a nagging problem thanks to the content on our site.
I'm looking forward to listening to and engaging speakers like Tony Redmond, J. Peter Bruzzese, Nicolas Blank, Scott Schnoll and everyone else from the Exchange team. I'm also really excited to (hopefully) speak with many of you. If you'll be in Orlando, drop me an email, I'd love the chance to speak with you and hear about your experiences, problems, successes and whatever else is on your mind.
Until next time,
Matt Gervais
Site Editor, SearchExchange.com