Oct 12 2012 7:21PM GMT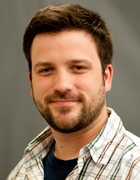 Profile: Matt Gervais
Microsoft announced yesterday that Exchange Server 2013 has reached the release to manufacturing (RTM) milestone. But that's not the only good news; the rest of the Wave 15 products – Microsoft Office, SharePoint and Lync — have reached RTM as well.
Not only does this make a lot of sense for Microsoft, but it's also great news for customers as well as admins who are ready to start digging in.
"This is a great driver for wider adoption, especially due to how closely integrated all products have become," said Steve Goodman, an Exchange MVP and technical architect for Phoenix IT group, based in the United Kingdom.
Remember, there will be new service packs for both Exchange Server 2010 and Exchange Server 2007 coming in early 2013 as well. These service packs will provide coexistence with Exchange 2013, which will aid in the migration process.
No lack of quality Exchange 2013 material
The thing that has impressed me most about the upcoming Exchange 2013 release is the amount of quality information that is already available.
We've only just hit Exchange 2013 RTM, and the Exchange team has done a terrific job blogging on many of its ins and outs. It has  covered the Exchange Administration Center (EAC), which is the new and improved web-based management interface, modern public folders, archiving and e-discovery, the new Data Loss Prevention (DLP) feature and really too much more to get into here.
And we at SearchExchange.com have done our share as well; just click the links above to get a small glimpse. You're certain to see many and more Exchange 2013 and Outlook 2013 articles in the weeks and months to come as well.
What topics would you like to see specifically covered? Write me and let me know.
Matt