Sep 26 2012 1:11PM GMT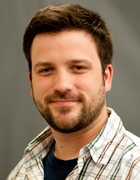 Profile: Matt Gervais
As first reported here and tweeted about here:

the Exchange team announced plans to release Exchange Server 2010 SP3 in the first half of 2013.
Most of the talk at MEC focused on the upcoming Exchange Server 2013 release. And naturally, Ben Appleby's session on Hybrid and migration on your own terms touched on the need for Exchange 2010 and Exchange 2013 to coexist during an Exchange 2013 migration. It was at this time that he told the audience that they could expect Exchange 2010 SP3 "early next year." This also signals a more clear release date for Exchange 2013.
Exchange 2010 and Exchange 2013 coexistence is not the only important part of the upcoming service pack. In last night's EHLO blog post, Kevin Allison, GM for the Exchange customer experience, also wrote that IT pros will be able to install and deploy Exchange 2010 on machines running Windows Server 2012.
To accommodate these new capabilities, Exchange 2010 shops will be required to update their Active Directory schema. I'm curious as to what Exchange admins think about that.
As always, all previous rollup updates will be included in Exchange 2010 Service Pack 3.
Write me and let me know what you think.
-Matt