Jul 17 2014 2:14PM GMT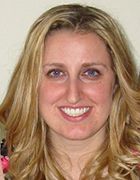 Profile: Maxine Giza
Tags:
By: Jan Stafford
More and more, enterprise architects are building environments for large-scale middleware testing in the cloud. Why? There are huge limits on how many test and development environments on-premise systems can accommodate, said Steve Millidge, Director, C2B2 Consulting, Malvern, UK. For example, many businesses don't have the physical resources to create a 32-node cluster just to test middleware.
"If an architect suddenly wants, say, 20 servers to run middleware tests, allocating all those servers would be a burden and could reduce performance of core applications," Millidge said. He's helped organization set up middleware testing in AWS, where tests can be set up in a single morning, run during the day and torn down in the evening. "Large quantities of tests can be done completely on-demand, which is a fantastic value case," he said.
C2B2 architects who routinely build and put images on AWS have seen that reuse opportunities are many. "If some others need to use an instance, they can easily clone one for a few days, then shut it down again," said Millidge. Fixed, on-premise servers can't be rapidly built and torn down.
Looking for more advice and info on middleware? Check out Millidge's report on a UK higher education services project, which enabled uptime and performance for a huge one-day, online event. Expert George Lawton explains how to solve operational business intelligence problems using SOA and middleware. Operational BI is more event-driven than traditional BI, Lawton says, and focuses on using BI for process improvements.
Jan Stafford plans and oversees strategy and operations for TechTarget's Application Development Media Group. She has covered the computer industry for the last 20-plus years, writing about everything from personal computers to operating systems to server virtualization to application development. E-mail her at jstafford@techtarget.com.