---
December 31, 2018 11:00 PM

Profile: Jan Stafford
IaaS
,
Microservices
,
PaaS
By Alan Earls Infrastructure as a services (IaaS) and platform as a services (PaaS) are both potential deployment paths for microservices. But there are big differences, and picking the right path for your project or organization involves a range of tradeoffs. The problem with PaaS is that it...
June 3, 2016 6:13 PM
aPaaS
,
Application development
,
PaaS
There's an idea consistently being trumpeted on both sides of the election fence this year: shaking up the old established ways of politics and making a change. Whether or not you think that idea is scary, and unless poll numbers lie, you have to admit that people like it. So here's an idea,...
---
June 1, 2016 4:10 PM
Agile software development
,
Application development
,
PaaS
Low-code tools may be a developer's best friend, according to experienced coders-turned-entrepreneurs in the field. Mark Roemers, founder of the pharmaceutical-centric SCM applications and hardware provider AntTail, successfully used new, low-code tools to help him get his company off the ground,...
---
November 11, 2014 8:35 PM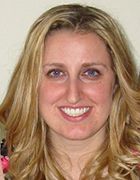 Profile: Maxine Giza
cloud
,
JBoss
,
middleware
,
OpenShift
,
PaaS
,
Red Hat
Integrating applications deployed in traditional enterprises or data centers with those in the cloud is a common headache enterprise architects face. Red...
---