---
May 20, 2015 2:36 PM

Profile: Jan Stafford
Application development
,
Cloud Computing
,
DevOps
Has DevOps adoption hit the mainstream? Well, IT analyst firm Gartner Inc. predicts that 66% of enterprises will be using DevOps tools and...
October 20, 2014 1:56 PM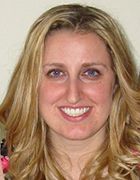 Profile: Maxine Giza
Cloud adoption
,
Cloud Computing
,
Development
It's not uncommon for IT and business leaders to want to reap the benefits of having employees collaborate amongst each other, but the same perspective isn't always seen when it comes to sharing technology resources. Those decision-makers need an attitude adjustment when it comes to shared...
---