---
November 5, 2015 7:32 PM
Creating mobile app
,
Mobile Application Development
,
Mobile development
,
REST
,
RESTful API
,
SOAP
This is part of a series covering sessions at Oracle OpenWorld and JavaOne, 2015
Any mobile app needs to integrate with back-end services, as pointed out by Joe Huang, a solution architect at Oracle, at the beginning of this Oracle OpenWorld 2015 session on integrating mobile applications. These are hardly shocking words to any seasoned developer, of course, but the manner in how they approach this integration is essential to success with mobile apps.
According to Lyudmil Pelov, product manager at Oracle, the key to integrating mobile apps successfully is learning to create Representational State Transfer (REST) APIs.
"REST rules the cloud," said Peylov. "Today there is not modern cloud without REST."
November 5, 2015 2:08 PM
Application development
,
Application testing
,
Oracle
This is part of a series covering sessions at Oracle OpenWorld and JavaOne, 2015
This was a good session for new or intermediate users of Oracle's Fusion middleware. One of the first things Ramirez stressed during his presentation is the importance of a maintenance strategy. This can help you stay within Oracle's support guidelines, maintain security and proactively fix any already known issues. Ramirez also cautioned app managers to pay attention to lifetime support policy dates and to closely examine their error correction policy.
---
November 2, 2015 10:29 PM
Application development
,
DevOps
,
Java
,
Oracle
,
Oracle OpenWorld
From Oracle OpenWorld, October 2015
"The world is changing," said Abid Ali Neemuchwala, group president and COO at Wipro Technologies at the Tuesday morning Oracle OpenWorld keynote session.
Of course, it's true that the world is always changing, but this statement seemed to be a very appropriate way to preface the announcements made during the keynote. Continued »
---
October 14, 2015 7:26 PM
API
,
API development
,
Application Programming Interface
The terms "API Economy" and the "Now Economy" were coined in 2013 — and both are going strong today thanks to consumer demands for instant gratification. Some call this phenomenon the Right-Now Economy, and Google drills it down to the Zero Moment of Truth (ZMOT) pitch. All of these approaches are about how the Internet has changed customer decision making, and the technologies and strategies businesses must adapt to meet the new market requirements.
---
---
---
---
September 25, 2015 5:49 PM
Big Data
,
Big Data analytics
,
Data Analytics
From Big Data Innovation Summit 2015, Boston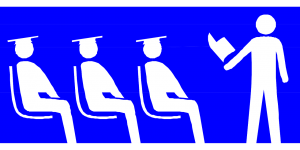 I recently wrote a blog post about how big data is being leveraged in the public sector. But that is not where the use of big data analytics for the public good ends – today's educators are teaming up with data scientists to determine how these analytics can be used to create tools to help students get more out of their education. Continued »
---
September 18, 2015 2:31 PM
Remember when you were young, and your parents demanded that you leave a note if you left the house? Well, now today's developers and your parents have more in common than ever.
What do developers want more than anything? According to the Developer Insights Report released by Application Developers Alliance, it's documentation. The report, conducted in conjunction with IDC, points out that one of the top reason development projects fail is because of changing or poorly documented requirements. Continued »
---
September 16, 2015 1:08 PM
Big Data
,
Big Data analytics
,
Data Analytics
,
Data governance
From Big Data Innovation 2015, Boston
How do you lower the cost of sequencing a human genome? Big data. How do you accurately predict the movement and severity of deadly weather patterns like hurricane Sandy? Big data. How do you create heat maps to I.D. high risk areas and plan for large-scale emergency operations?
See a pattern developing? Big data analytics are being leveraged in all sorts of ways within the public sector in order to tackle "big picture" problems that go way beyond traditional CRM applications, like tracking how often a customer buys batteries at WalMart. Continued »
---