---
May 4, 2008 11:26 PM
I'm heading out to the JavaOne conference this week and it struck me that Java has had a very quiet year. Two years ago Sun launched Java EE 5 and almost immediately analysts began to call it a heavyweight dinosaur not likely to survive in an SOA world. Sun and others insisted Java would become more modular in the future, but last year Sun concentrated mostly on client development during JavaOne and it's most momentous move during that past 12 months was to acquire MySQL, which doesn't exactly point to any new directions for Java.
So what tea leaves can we read? I asked Brad Shimmin over at Current Analysis his thoughts and he said:
My impression with Java's momentum is that it has reached a point where the platform needs to remain "consistent" top to bottom while affording specialization — much as Spring specialized as an alternative to EJB. I think Java EE 6 heads in this direction greatly with a highly modular approach that lets ISVs certify against particular aspects of the standard. That's a good thing. Look at GlassFish for a vision of where this whole modularity thing is heading with its use of OSGi.
Well, sure enough, GlassFish v3 has OSGi support and a bunch of cool little subprojects like RESTful Web services, XML pipeline processing and an Ajax UI. Might we see the relationship between OSGi (and probably the Eclipse Foundation) and Java deepen? Now that would be revolutionary. The JCP page on Java EE 6 also mentions that Service Component Architecture could be part of the Java enterprise platform in the future.
Yet it makes you wonder if Java EE 6 has as much to offer the world as GlassFish v4 … or v5 even. Back in 2005, Sun had two hot new kids on the technology block – GlassFish and JBI. While JBI hasn't gone much of anywhere, Sun continues to push and innovate with GlassFish. Why break a winning streak? What more can be done with the open source application server? Perhaps the biggest news this week won't be what's new for Java, but what's coming up in GlassFish.
May 1, 2008 5:52 PM
One of our sister sites, SearchNetworking.com, just published a story on how networking pros need to collaborate with people on the applications more often these days because service-oriented apps and Web 2.0 technologies put a greater and/or different strains on the network.
The article comes out of an Interop 2008 session and quotes Shankar Ramaswamy, vice president of product management at Sonoa Systems:
"Often, we start talking to customers in the application side of the house," Ramaswamy said. "And we say: 'Hey, we need the infrastructure guys to buy into this. Our customers are starting to recognize that this discussion has to happen outside of our technology. We are pushing it along because we are providing something that makes these people collaborate. We urge you to talk to your application people more.' "
The piece goes on to quote others and talk about why networking pros and app dev pros need to be locked in the same room until they figure out how to work with one another. Mind you, this isn't revelatory news. I remember writing essentially the same story after talking to users attending the 2002 NetWorld+Interop conference. John Gage declared "the network is the computer" more than 25 years ago. All SOA and Web 2.0 technologies are doing is taking the network up on the offer.
What baffles this observer of the IT industry is why we're still having this discussion. The connection between an Internet-enabled network that can go anywhere and applications that try to combine disparate systems and data is so blatantly obvious that you'd need to disable all five of your senses to miss it. CIOs should have demanded app dev and networking get on the same page a decade ago. Instead the conversation seemingly revolves around domain pros wondering why folks in the other domain must afflict them so?
There's no real big secret to that one. It's because what you do and what they do are intimately tied together. SOA stands for service-oriented architecture, not service-oriented applications. A big part of that architecture is the nervous system that enables the loosely coupled, discoverable services to operate.
We spend a lot of bandwidth these days talking about technology and ROI (or the lack thereof). I'll hazard a guess, absent any broad-based data to support it, that ROI is as much tied to getting disparate groups like app dev and networking to work with each other as it is to anything else. It gets to the simplistic beauty of Occam's razor. Why can't your IT department operate more efficiently? Because it doesn't. If it did, then you'd likely see faster and bigger ROIs. Obviously levels of collaboration and dysfunction vary company to company, division to division, but far too many people aren't having this conversation and you know who you are.
When all else fails, you might want to try working with the people with whom you work.
---
April 28, 2008 1:56 PM
I've been having an extended conversation during this calendar year about SOA and the telecom industry, namely that the European telecoms are often the reference models for what a service-oriented business looks like while U.S. telecoms seem to be mired in the 1990s.
Today we've got a curious development with the announcement of the OASIS Telecom initiative, designed to help businesses in that industry embrace SOA. It's a fine idea and somebody needs to do it, but it's the equivalent of the short bus. I can tell you who this isn't aimed at: companies like BT and Deutsche Telekom. They get SOA. In fact, they do it as well as anybody on the planet.
This OASIS effort is geared toward U.S. telecoms and telecoms in emerging economies. It begs the question, "How did the U.S. get lumped in with emerging economies?" We're talking about corporate giants which apparently require extra hand holding to help them do something that has already delivered for their overseas brethren.
As I've been talking with analysts, vendors and users this year about the telecom services in the U.S. market, I encounter a lot of head shaking. I keep hearing that the services available in Europe put to shame what's being offered in the U.S., which they say mostly revolves around access rather than services.
Telecom is probably the industry most worth tracking to see how early SOA adopters are able to compete and respond to market changes as opposed to service-disoriented competitors. To be fair, there are some U.S. telecom companies that have pursued big SOA projects, but I have yet to run into anyone during the last four months, where this has been a running point of curiosity for me, who hasn't said the U.S. is lagging behind in this industry (at least in terms of modernizing services delivery capabilities), particularly as applications incorporate more Web 2.0 technologies and unified communications.
Kudos to OASIS for trying to spearhead this sort of modernization, but the real point of interest for this observer will be watching the what happens with the telecom players who took the SOA initiative and gave themselves a head start.
---
April 25, 2008 10:50 AM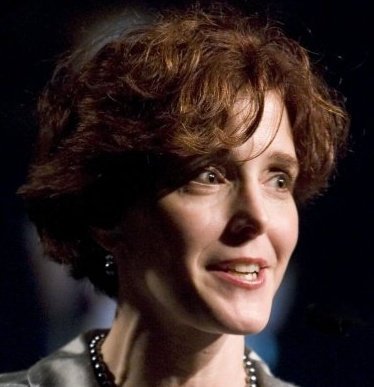 Profile: Heather Clancy
In the early days of client/server adoption in the 1990s there were lots of articles lamenting the fact the client/server wasn't living up to its promise. It was just another theory that didn't really work all that well in practice.
But after a few years client/server was just the way application development was being done. It wasn't a theory any more, and too some extent it ceased to be a hot topic for debate. It was old hat.
New technologies including XML, Web services and finally SOA became the hot topics. Of course, as a Gartner Inc. analyst pointed out in a talk a few years ago, SOA pretty much began in the mid-1990s as an extension of client/server.
"Customers were doing SOA then although they weren't calling it that," Massimo Pezzini, vice president and distinguished analyst Gartner Inc., said in a 2006 talk. They tended to use the terms of the 1990s for their projects, calling them client/server. Pezzini said that is the secret few SOA gurus want to let out of the bag: SOA is an update of classic client/server.
In a recent article about the problems with SOA adoption, Ron Schmelzer, senior analyst with ZapThink LLC., also credits Gartner with the transformation of client/server into SOA in 1996.
So it seems client/server, which didn't live up to its promise, has morphed into SOA, which isn't living up to its promise. But lots of organizations did client/server even if they did it imperfectly, and it appears organizations are now doing SOA albeit imperfectly.
The nature of things humans do is that they are generally not perfect and almost always could be better. With the exception of 4.0 students, most of us got educated imperfectly. The interstate highway system in the U.S. is far from perfect but we've been getting around on it for decades. City planning, which Schmelzer says may be the best analogy to SOA because both are always works in progress, does not produce perfect cities. But it could be argued that city planners in many cases help design more liveable and workable cities.
Interviews with CTOs, architects and developers who are actually doing SOA indicates that progress is being made despite the lack of perfection.
In a user story this week Manny Montejano, CTO at Cars.com explained how he is achieving the elusive SOA goal of getting business executives and managers to drive SOA initiatives. But at the same time, he pointed out that his SOA implementation is only about 30 percent of the way to achieving its ultimate goals. And there have been bumps in the road but he views them not as failures but as learning experiences.
 "I'm not saying we've done everything perfectly every single time from the get-go, which is where our lessons come from," Montejano said. "We've learned lots of lessons specifically that this is a business initiative not an IT/technical initiative." 
Most of the people who are actually doing SOA talk about it in turns of evolution, or to use Schmelzer's city planning analogy, an on-going project that is always changing and evolving but is never complete.
Shibashis Mukherjee, lead enterprise architect at Con-Way Inc., the transportation company, actually began work in 1996 on what has become his company's SOA implementation. 
In his account of more that a decade of working on the evolution, Mukherjee recalled: "We started with the component-based development methodology. At that time SOA wasn't the big thing yet. We realized it would help us develop faster if we had reusable components to build applications. As our development process matured and SOA came into play, we figured out how to compose the services."
Perhaps if SOA is viewed as a process we would be less impatient with its lack of perfection.
---
April 21, 2008 11:12 AM
A lot of analysts I respect have been pushing the concept of Web-oriented architecture, or WOA, of late. For those unfamiliar with the term, Dion Hinchcliffe has covered it extensively and Dana Gardner has been singing its praises. To be honest, it looked like a term in search of a foundation to this observer. We've already got RIA and composite applications and mashups and Web 2.0 and SaaS and SOA, but I figured I should ask a few architects what they think of the concept to see if it's got traction in those circles.
Granted, I only polled half a dozen people (though I'll note here that they are half a dozen really smart people). The response I got from all of them is that WOA strikes them as redundant and nothing particularly new, an empty suit if you will. One wrote, "It reminds me a lot of the attempt by someone to gain some name recognition with the 'SOA 2.0' concept (which one vendor did try to use and then dropped after it was rejected by the SOA community)." Another responded, "It's the same old thing, relabeled with an even MORE unwieldy name."
Yet another noted, "This is just composite Web apps."
Not a single one of them voiced a problem with the notion that Web-based development is an excellent place to concentrate your resources. In fact, some of the architects stated they are eagerly pursuing these sorts of development strategies.
That said, no one showed any love for the "WOA" acronym. "God forbid this take hold because it could complicate something the industry has been trying to simplify," said one of the architects. He listed numerous reason why WOA, as a term, could do more harm than good:
Users should have exactly one enterprise architecture, many don't and they don't need the confusion of "which architecture should I use?"
WOA doesn't really have an underlying architecture, it's more a set of best practices around REST, RIA and composite apps.
If users perceive WOA to be outside the principles of SOA, it could prove an excellent vehicle for building Web-based stovepipes.
WOA toes and sometimes crosses the line of being technology driven. "We plan on using Google Apps, but Google Apps needs to fit into our structure, not the other way around."
That last point about the potential technology driven nature of WOA was a point of contention for another architect. "One of the big problems we've had to fight is people who act as if SOA is tied to middleware or specific standards like SOAP or to a specific data format like XML. Nothing could be farther from the truth. Just because you've got some new technology to use doesn't mean you go back to shoddy engineering. Everyone should know better than to let a specific hot technology drive the bus. It will cool off and you still need to be in business."
Strikeiron CEO Dave Linthicum has also blogged about the upside of WOA. He pitched WOA as a potential gateway to SOA.
What is changing quickly is that enterprises are finding that the path of least resistance is in essence to build their SOAs on the Web, using Web resources, including content, internet delivered APIs, and Web services. Once there is success with WOA you'll see the same patterns emerging behind the firewall, or SOA.
The polled architects viewed that as a perfectly legitimate approach, but one noted, "It's still SOA. I just don't see where WOA adds anything. Terms like this tend to make people in the field angry. In this case, it's an attempt to sell them something they've already bought. I don't know anyone who doesn't want to use REST or build composite apps using Web tools."
Time will tell whether WOA gains traction, but these architects expressed an unequivocal desire to have no more than one something-oriented architecture in their lives.
---
April 14, 2008 12:42 PM
It's amazing what happens you put a few thousand SOA users together. Suddenly you start to get a clearer picture of what service orientation can achieve at both the business and IT levels. That was probably the biggest takeaway for this attendee at IBM's Impact 2008 conference last week: a lot of users are well down the road with this stuff. They've thought about it, put it into action and it's responsible for a significant amount of mission critical business.
(The other revelation was that the B-52s have a keyboard player who looks like Jose Canseco, but I digress.)
Here's a smattering of comments made by SOA users at the show:
John Roach, director of architecture and governance at Wal-Mart, focused on using SOA to help manage store stock levels and customer demand. "If SOA doesn't trace back to you finding the right thing when you walk into our store at the time you need it, then it isn't material for us," he said.
Kumar Murugan, application development manager at pharmaceutical manufacturer and marketer Novo Nordisk, talked about centralized policy management and stressed the need to view all SOA projects as part of a continuous process improvement cycle. He also highlighted the importance of having a rigorous QA process.
"You need to do a system discovery for any new service," he said. "You need to understand how reuse affects your existing services."
Manny Montejano, CTO at Cars.com, called governance "the key thing we need to resolve to be successful" as his company deals with explosive growth.
"It's important to say no sometimes," he said. "You have to let people know that some things are going to be more trouble than they're worth."
Anne McDiarmid, CIO for Australian fabric and crafts retailer Spotlight, made a case against trying to solve every problem with a software purchase.
"I've got middleware hanging out of my middleware," she said. "I don't need more middleware."
A whirlwind of corporate acquisitions in foreign countries has created an integration challenge for SEB, a Swedish banking and insurance company. Enterprise architect Anders Jader targeted data as a key element in bringing together this international banking conglomerate.
"We are now in a phase where we need to transform everything into one data model and then be able to use that data as a service," he said.
Tony John, domain lead architect at Allstate Insurance, echoed the importance of data in all things service-oriented, stating "we need more data analysts and data architects." He noted that the bulk of a $30 million mainframe-to-SAP project "was spent on understanding the data."
John also made the case that technologists have to understand the business they work for, not just how their niche of IT functions.
"No matter what machine or network it goes through, it's still a group of people doing some business activity," he said.
---
April 10, 2008 5:09 PM
Things Kate Pierson surely never thought she'd say during a concert when the B-52s were taking off 30 years ago: "Happy birthday WebSphere!"
Now, THAT is what I call a mashup.
Artists who debut high on the Billboard charts plugging your products is also what happens when a company pulls off a big show, which is what IBM has done at Impact 2008. It's easy to be cynical about these sorts of events. In fact, I'm paid to be cynical about pretty much everything. It's a job requirement. Yet it's impossible not to notice all the users in attendance and presenting in the sessions. Anyone who doubts whether SOA is happening at the corporate level only needs to spend an afternoon here and it will quickly prove that SOA is not only happening, but it's happening in a big way.
After four days I'm starting to wonder if there's a company that isn't pursuing service-orientation. One interesting observation from a senior IT exec with whom I had lunch the other day was that a lot of his developers and IT ops people probably don't even know the company is heading down the SOA path because the higher ups don't use the term. The company just happened to build a loosely coupled, modular order-to-cash process. Only the folks with an enterprise architectural view tossed around the SOA acronym. Everyone else was working on an order-to-cash overhaul.
By the way, this is how SOA dies — not with obsolescence, but with ubiquity.
The event has also generated a ton of coverage. Dana Gardner has a great recap of the first day highlights in his BriefingsDirect blog. In it he's got a killer quote from WebSphere GM Tom Rosamilia:
"You can do BPM without SOA, but I wouldn't recommend it," says Rosamilia.
I'll note here that SearchSOA.com did a special report on this very topic two years ago. Business process management has always been a good idea, but without service orientation it's largely unimplementable. How you compose those processes and manage them is critical.
In his OnStrategies Perspectives blog, Tony Baer recaps his conversation with IBM software head honcho Steve Mills about whether SOA is getting boring and then talks about the parallels between SOA and enterprise databases.
There's yet another parallel between SOA and the evolution of databases. Twenty years ago, there were debates over whether SQL databases could handle the load and deliver the performance of legacy databases or file systems. The answer was throwing Moore's law at the problem. Today, there are similar questions regarding SOA, because if Web services standards are used, that means a lot of fat, resource-hungry XML messages whizzing around. Mills' answer is that there's a glut of underutilized processing capacity out there and a crying need for virtualization to make that iron available for XML.
A lot of software-oriented folks tend to miss out on how much of a role hardware has to play in SOA. We're talking about architecture here, not software. Hardware, networks, databases, storage — each one comprises a major component of the enterprise architecture. IBM's talking about monster transaction volumes this week, the sort of thing you'd associate with TPF. So don't be surprised if you're in an app dev meeting in the future and you're sitting next to the corporate mainframe guru and a data architect. Comfortably living within the artificial barriers created within IT shops is probably a luxury you won't enjoy much longer. Those imaginary cubicle walls are coming down.
James Taylor has been a one-man Impact blogging machine this week over at Smart (enough) Systems. One entry covered a customer panel comprising Michelin, The Hartford, Health Care Services Corporation and the U.N.
Randy [Wallace from Michelin] discussed how far they had come from having a very small percentage of IT spend aligned with key business goals (6%) to one that is much more so (81%). For instance, in the past business units in different regions picked i2 and Manugistics at the same time and both were implemented resulting in separate systems. A stronger governance process and overall architecture are now established, driven by business ambitions and regularly updated. Far fewer and more focused projects as a result. Senior executive user satisfaction has risen steadily.
Here's where I note Michelin sells tires. We're not talking about a financial services company that stands to make a killing if it can combine information in new and dynamic ways or some Web business. These folks have a supply chain, logistics and customer care to manage and they're finding value in SOA. This is why I really start to wonder who isn't doing this stuff. It's working in the tire business. The tire business!
Floyd Marinescu has a great summary of IBM's "Smart SOA" vision up at InfoQ. In it, he lists five SOA best practices that IBM showed off a few times during the event.
Linking business and IT from the beginning. Set the business vision first and see how IT can support it.
Develop an architecture with a vision for the future. Not just one that will satisfy one process or one LOB, but something that can work over time.
Skills and culture, governance.
Scalabilty and process integrity – how do you plan for the spikes?
Maintain end-to-end operational visibility
That's a solid list. I'll add one of my own, make the QA folks a central player in all of this. I don't think I've spoken with one person over the past year who claimed to have a working SOA who didn't tell me that service-oriented QA was essential. You've got to know what to test, what architectural principles need to be followed and whether your service can be expected to meet its service-level agreements. From everything I hear, it's one thing to say that, but no mean feat to do it.
As such, it won't surprise me overly much if at Impact 2009, IBM is pounding away on the theme of quality SOA.
And speaking of new themes, there was a presentation on "Green SOA" that I admittedly didn't make, but there is a summary of the presentation up at Greenmonk Associates blog. The nut of the case made by RedMonk's James Governor for "Green SOA" is:
My argument at the event is basically that if SOA is a means to better alignment between IT and the business, then we should also drive sustainability into the mix. Componentising services gives you freedom to leave, for example, potentially allowing you to swap a provider out for a greener, or more importantly from a bottom line perspective, more energy efficient service.
Now that is what I call a forward-thinking take on the whole consumer-provider relationship. At the end of the day, that's what SOA is: an arrangement between producers and consumers. People classically think about it in IT terms. IBM is pitching it in pure business terms, but the model can be extended beyond that. Choice is perhaps the greatest product of a truly decoupled world and, as Governor points out, profit isn't the only choice on the menu.
---
April 8, 2008 1:07 PM
At its Impact 2008 event, IBM today launched a REST-based development environment called WebSphere sMash, based on its open source Project Zero. sMash supports both the PHP and Groovy scripting languages, the latter was chosen in order to "attract the Java developers," according to Jason McGee, IBM distinguished engineer and chief architect for WebSphere sMash.
It creates a serverside runtime for RESTful services. The browser-based development tools allow for REST-based components to be exposed via Ajax with the Dojo toolkit. McGee said the goal of the project had been to create a simple, intuitive component model for developers looking to create RESTful services. There is a developer guide, which goes into the nitty-gritty on runtime management, RSS/ATOM support, REST API documention, configuring data access and dozens of other topics.
Some good news for those looking to do more with REST development is that sMash won't be a standalone REST offering inside the Big Blue product ocean.
"We look at REST enablement as a core capability across the IBM portfolio," said Kareem Yusuf, director of product development for WebSphere sMash. WebSphere CTO Jerry Cuomo made the same vow, promising that REST support will be driven across IBM's platforms, particularly on the SOA front.
"We're systematically going through our product line and REST-enabling everything from MQ to CICS, DB2, WebSphere Application Server and on and on. This liberates these products and the content they represent to the Web," Cuomo said. "With all that content dangling out on the Web, programmers can now agilely write new applications by interacting with those programs."
Using sMASH coders can mashup content and then deploy it as a Web application, he explained. Mashups developed with the Project Zero technology also lend themselves to being hosted in a Software as a Service (SaaS) mode, Cuomo said.
"So Zero as a service is the next thing on the horizon," he added.
The scripting language support should lower the barriers to entry for developers looking to try sMash.
"It's not a new language people have to learn," McGee said.
A limited community version will be available through the Project Zero website and the full version, with support, will be available on a license model.
For a developer level take, check out the TSS.com discussion of the sMash release.
Joining sMash in the Web 2.0 offering mix is a new product called IBM Mashup Center, designed for non-technical line of business users. It combines Lotus Mashups technology on the front end with the InfoSphere MashupHub on the back end. Larry Bowden, vice president of portals and Web interaction hubs at Lotus, said the product is designed to put mashup technology in the hands of knowledge workers, enabling them to pull information out of enterprise applications (like ERP and CRM) and combine that with market data and other 3rd party applications.
"The differentiator is we know where all that information is at," Bowden said, noting that mashup development has become a hotbed for venture capital investment.
A visual wizard tool will allow users to create RESTful services and widgets without having to know specific programming languages.
---
April 7, 2008 7:15 PM
The overwhelming theme coming from IBM on the opening day of its Impact 2008 event is that SOA isn't about the technology. It sounds a bit odd to hear that message coming from a company with more SOA-related software and hardware products than anyone can count, but Big Blue deserves some message purity points for noting that SOA isn't per se a technology initiative … even if it is more than willing to sell you a mother lode of technology in the pursuance of SOA.
Yet it also has some new technology to show off in front of the 6,000 attendees at the Las Vegas conference, which produced a standing room only crowd this morning at the MGM Grand Garden Arena. One of the highlights is a new business process management (BPM) suite. According to Tom Rosmilia, vice president for WebSphere software, the suite will be available during the second quarter of 2008. It will feature modeling, monitoring, process accelerators and asset repository capabilities.
The product itself comes from IBM's January purchase of AptSoft Inc. and it will be called IBM WebSphere Business Events. True to its name, there's lots of event-driven architecture under the covers. That fits into the second generation SOA vision pitched by senior pice president and group executive for IBM Software Group Steve Mills. Beyond event-driven services he stressed high performance transaction systems, low latency, integrity and scalability as the most in-demand functionality for an SOA growing in size and responsibility.
As with most of his comments during the day, Mills made sure not to offer any magic bullets. In particular, he noted that an ESB alone won't net you a working SOA.
"The very nature of this is bringing multiple things together to make an environment work," he said. That sort of business process unity marks IBM's current efforts. Mills noted that goal comes on the heels of an endemic condition where IT shops "have effectively fragmented the ownership of information technology across the company."
Rosamilia urged users to "take an iterative approach. Build it up over time and make it little bit better with each pass because you won't get it right the first time."
Tomorrow the company plans the commercial launch of its REST-based Project Zero initiative.
---
April 7, 2008 11:59 AM
Last August I noted that Microsoft regularly finds itself buried under an avalanche of news coming from its Java-based competition. It's impossible to compete with that kind of volume and that fact alone has caused the SOA market to gravitate toward Java and away from .NET.
Well, something similar is happening this year with open source vs. proprietary vendor in 2008, but, in what should be considered a bit of a stunner, it's the open source folks who are creating the news deluge. It started innocently enough when Mulesource and WSO2 both released REST-based SOA registries. Then Red Hat released a modularized SOA platform in February. Now WSO2 and Mulesource are back with another major round of announcements. Based on its December Spring Integration release, you can expect SpringSource to become an increasingly visible player in the SOA market. Sun Microsystems will surely have some service-oriented dogs and ponies to show off at next month's JavaOne conference and Eclipse, which has already debuted the Swordfish SOA runtime this year, will have a whole slate of SOA-enabled tools in its June Ganymede release.
The open source players are pounding away at the news cycle, throwing a steady stream of innovation into the mix. Obviously traditional app dev titans still dominate the market in terms of dollars and customers, but it's about time somebody noted that we've got a movement on our hands. If you're looking to build loosely coupled services, there are a host of open source vendors to choose from and that ecosystem is growing at an aggressive rate.
Change, particularly in an established market, doesn't come in one big seismic event. It takes years of consistent pressure to remake this kind of landscape, but to be sure, we are in a period of volcanic activity for the open source market.
---