Dec 30 2013 7:19PM GMT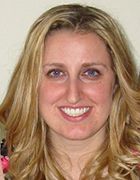 Profile: Maxine Giza
This has been a year of innovation and change for IT professionals, thanks to ongoing development in the cloud and mobile spheres. Mobile Backend as a Service, for example, made waves as the technology provides a fast way for developers to create and deploy the increasingly important applications.
While 2013 has been a notable year, particularly for mobile application development, what awaits us next year may prove to be even more monumental. A number of innovations will create several opportunities for IT professionals in 2014.
"This [2014] is the year Web standards will truly go mainstream via mobile, cloud, SaaS and API technologies in areas that are beyond the retail vertical," predicts Maneesh Joshi, SnapLogic's director of product marketing. "The likes of Amazon Redshift and Tableau are making analytics and visualization a lot cheaper and faster to get up and running."
APIs will become more mainstream due to connected devices and the consumerization of IT, predicts Mashery's Delyn Simons. This is something Joshi also believes organizations need to keep in mind moving forward. "APIs are rapidly becoming the gateways to companies and information," he said.
Experts anticipate mobile technology will continue to be a pioneering technology. A survey conducted by Forrester Research, for example, foresees mobile applications as being the most revolutionary technology in the upcoming year.
Progress' CTO, Karen Tegan Padir, echoes the significance of mobility, noting the major impact wireless devices has. "Long gone are the days where people who work for businesses walk into a meeting with a piece of paper and a pencil and leave and wait until they get back to the office to do data entry," she said.
Going in hand with mobile technology, it may not come as a surprise that the cloud is also expected to be a force in the New Year. "You can't have all of these mobile devices without a nice infrastructure that is serving them," said Padir. "Your device is only as good as how much memory you have on it. You want to be able to have the cloud services that power or fuel those."
Do you agree with these predictions? What do you anticipate will happen technology-wise in 2014?