---
July 13, 2015 5:34 PM
Accenture
,
information technology
This is a guest post by Peter Duffy, CTO, Sumerian
British consumers are increasingly bombarded with a constant stream of companies attempting to bring their latest deals and products to their customers' fingertips.
This has fantastic implications for both parties involved, however in order to achieve this, those in the background must organise themselves and collaborate effectively.
With digital marketing expected to consume an extra 8% of IT budgets in 2015, both the CIO and CMO recognize the need for increased collaboration.
According to a recent Accenture survey, 83% of CIOs want to align and interact with CMOs, and 69% of CMOs feel the same way.
Although almost half of CMOs and CIOs believe their relationship has improved since 2013, there is still an operational gap to bridge. As it stands, 45% of CIOs agree that multi-channel marketing is too complex for one platform, while 42% of CMOs believe that technology is 'siloed' and too difficult to use for cross-channel experiences.
A good CMO is constantly looking for new and innovative ways to engage the customer, especially digitally, seeking to create compelling and dynamic digital engagement in order to support market leading multi-channel customer experiences.
This helps a company keep its competitive edge. However, the CMO can sometimes be so effective at this that it can temporarily plunge the IT Operations side of a company into chaos.
The annual shopping event Black Friday grabbed the headlines this past year for all the wrong reasons. Not only did we see shoppers reduced to savages in the face of reduced prices, there were also a number of major IT failures across the large retailers, resulting in losses of hundreds of thousands of dollars.
One example of this was Best Buy, who suffered two outages on Black Friday. Its IT infrastructure could not cope with the unprecedented mobile traffic, forcing the retailer to temporarily shut down its website in order to restore performance.
For a company to proactively cease online operations on the busiest shopping day of the year, the issue must be serious. This problem was not confined to the U.S., as we saw Tesco's U.K. website go down as soon as its Black Friday deals were launched.
A number of retailers on Black Friday failed to plan properly for their potential IT needs. Having an unstructured approach to IT capacity planning can leave a company vulnerable, through a lack of accurate understanding of its present and future capacity, to outages, losing them money in down-time, or last-minute overspending in order to maintain business as usual after an unforeseen emergency.
New developments in capacity planning can help, by enabling the CIO to have comprehensive insight into the company's IT estate, despite the rapidly changing nature of digital marketing initiatives.
The kinds of issues experienced by online retailers disappear, and the potential impact of changes in demand on a company's IT estate become clear, allowing the CIO and CMO to function with much greater freedom and efficiency in their shifting roles. Capacity planning effectively bridges the operational gap between both officers.
With the growth in digital, IT now underpins the whole customer experience, therefore its performance is critical to business growth.
A recent IBM study revealed that 88% of CEOs want to get closer to their customers. Assuming they're not turning up on their customers' doorsteps, this will be through digital means. Furthermore, the spread of digital touch points and the need for access at any time, any place and on any device, means that IT infrastructure is now incredibly complex and dynamic, comprehensively leveraging technologies like cloud and virtualisation. This means that capacity planning is rising in importance.
Cloud-based capacity planning services enable CIOs to deal with the growing cross-over from the digital aspirations of the marketing department, enabling them to maintain control and effectively manage an organisation's IT estate.
It allows the CMO much greater freedom and insight into how to adapt the business' IT infrastructure to suit the market.
With a strong capacity planning function in place, companies can welcome the changing digital landscape, and foster an improved relationship between IT and Marketing.
It will ensure the efficient alignment of IT resources to meet the CMO's needs while at the same time deliver the transparency and understanding required for both the CIO and CMO to successfully realise their joint ambitions.
Together, they can deliver a cost effective, highly flexible digital platform that delivers on customer experience and revenue growth for the business. 
June 30, 2015 10:54 AM
Business
,
London
,
United Kingdom
,
Women
,
Women in Technology
During London Technology week a panel on how to get more women into technology highlighted the importance of education, mentors and a change in industry attitude.
During London Technology week I had the privilege of chairing an Interop panel on 'How to get more women into technology' featuring the industry's best and brightest on the issue of diversity in the technology space.
The discussion highlighted many important issues surrounding the lack of women moving into C-suite and engineering roles in the technology industry.
Participating in the discussion were Russ Shaw, founder of Tech London Advocates, Claire Cockerton, founder and brand ambassador for Innovate Finance, Jacqueline de Rojas, GM northern Europe at Citrix, Arabel Bailey, MD at Accenture, Sarah Luxford, co-founder of Croydon Tech City, and Wendi Li, product manager, viral growth at TransferWise.
It was the consensus of panellists that the changes made to the UK curriculum will be monumental in encouraging young women to pursue a career in tech, but a shift also needs to be driven from the top down – the whole pipeline needs to change.
People tend to feel safer and more familiar when surrounded by people like them – so without women in high up positions in companies, it will still be difficult for girls to imagine themselves in these roles, and see these positions as attainable.
Young girls need role models, and as pointed out by Li, everyone is aware of Steve Jobs and Mark Zuckerburg, but where are the women?
It has been widely discussed that an increase of diversity in the industry will be a driver for development and innovation for businesses.
Taking up the position as the only man on the panel, Shaw showed disdain over the lack of women in the industry, calling it "shocking" and labelling it a "human issue" as opposed to purely a business issue.
But the main problem surrounding the lack of diversity is people's attitudes – those already at the top are largely white middle class men, and they need to stop hiring people who look like themselves.
But despite campaigning for increased diversity in the industry, statistics are still showing very little change.
The advice given to women in the audience for advancing their own and other's careers was finding or being a mentor.
The art of mentoring has been a hot topic surrounding the issue of women in tech over the last year, and all of the panellists agreed that women should be seeking others in the industry who can help and advise them in their career paths, whether in a startup or a more traditional technology company.
I bring up a quote quite often mentioned in the women in tech community – there is a special place in hell for women who don't help other women.
Although speaking out about these issues is one of the most important ways of initiating change, none of them want to be doing the same thing next year.
This should no longer be an issue.
---
June 22, 2015 12:12 PM
government
,
Green IT
This is a guest blog by Niclas Rydell, director of product certification, TCO Development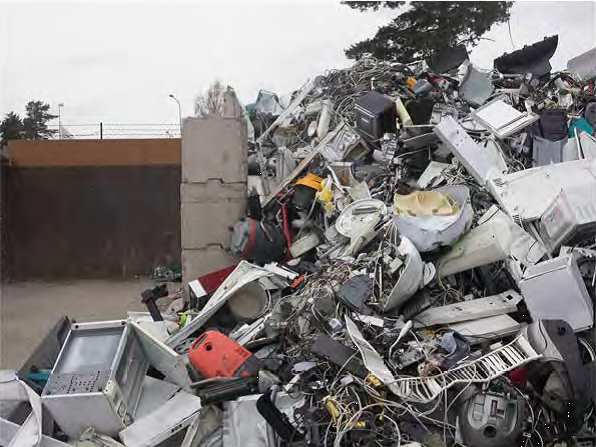 According to the United Nations University's (UNU) 2014 Global E-Waste Monitor report, Asia generates the most electronic waste at 16 million metric tonnes per year. However, this equates to only 3.7 kg per person, whereas Europeans generated some 15.6 kg of e-waste per person. That's over four times more than their Asian counterparts, earning Europe the title of the e-waste capital of the world.
Photo: TCO Development
What is e-waste?
E-waste comprises of all discarded electronic products ranging from household appliances such as fridges, heaters and lamps, to personal digital devices including computers, displays, smart phones, tablets and televisions. The UNU has determined that over 40 million tons of e-waste is generated globally each year, and this is expected to rise to 50 million by 2018.
Why is it such a complicated issue?
IT production supply chains span the entire world; whether it's mining for rare metals in South Africa, tin mining in Indonesia, assembly factories in China, or purchasing points virtually traversing the globe. Manufacturing organisations exist across multiple borders, and as such, it is difficult for individual governmental authorities to make a tangible impact on their environmental responsibilities.
Consumers' insatiable appetite for new electronic devices means that the life-span of products is considerably short as consumers look to swap devices as soon as new innovations become available. A report from the International Labour Organization marks e-waste as the world's fastest growing stream of waste from domestic or industrial areas. The general lack of legislation or enforcement surrounding its disposal means that most of it is being discarded into the general waste stream.
The many different types of materials IT products contain, such as plastics, tin, aluminium, flame retardants as well as heavy and precious metals make it hazardous and expensive to treat in an environmentally sound manner. The United Nations Environment Programme (UNEP) found that only 15-20 percent of discarded E-waste is recycled in a responsible way, and estimates that up to 90% of e-waste is being illegally traded or dumped, mostly in developing countries. Recovering e-waste is an environmental issue in itself in less-economically developed countries, as for example, the harmful substances found in the plastics used to wrap copper wires are released into the atmosphere during the low-temperature burning process used to recover the metal.
Where there's a will, there's a way
In order to solve the growing e-waste crisis, there needs to be a joint effort across borders that truly reflects the global nature of the supply-chain. Multi-national organisations including governmental and non-governmental associations must engage manufacturers to achieve improvements to the current e-waste situation.
Whilst legislation helps to create legal boundaries for manufacturers to follow, creating demand for products responsibly managed throughout the entire product life-cycle will help drive the innovation required to form a more circular economy. An effective method for facilitating this transformation is to have a way for buyers of IT products to look for third-party managed certification of products with criteria that covers the supply chain from the manufacturing phase to the end-of-life handling of the product.
Rebuilding Europe's reputation, and raising the bar
It is fitting that in spite of its reputation, Europe is fast becoming a catalyst for change. In 2012, the European Commission revised the Waste Electronic and Electronic Equipment (WEEE) directive so that by 2016, member states are obliged to collect 45 tonnes of e-waste for each 100 tonnes of electronic goods on sale over the three years prior. This rises to the option of either 65 tonnes, or 85% of all e-waste generated by 2019.
In February 2015, the UK Government implemented the new EU public procurement directive, urging buyers to include social and environmental factors when choosing IT equipment, and to make use of third party certifications to verify product compliance with those demands.
Europe is now moving in the right direction and leading the charge through active legislation. Buyers of IT products in Europe have perhaps the best opportunity in the world to directly influence brands towards continued improvements in environmentally responsible manufacturing through to end-of-life handling. If purchasers collaborate in asking their IT suppliers what their methods are of ensuring to ensure that their products do not end up in uncontrolled e-waste dumps overseas, perhaps Europe will finally rid itself of its title as the e-waste capital of the world.
---
May 8, 2015 2:34 PM
3D Printing
,
Autodesk
,
Microsoft
It seems like whenever attending a technology or gadget conference there will be some kind of 3D printing product surrounded by plastic knickknacks it has been desperately churning out for the duration of the show.
I have a feeling these plastic curios are the reason I've felt uneasy about 3D printing, especially following my DIY 3D printing experience where my own attempt to produce a useless plastic object went wrong.
It seems futile, because the objects printed at shows have no function whatsoever other than to be multi-coloured, look pretty and prove the printer actually does something.
So when I had a chat with Jesse Harrington Au, programme manager maker at Autodesk, about the great potential 3D printing has to change the future of several industries, it started to change my mind.
It's not all about manufacturing or rapid prototyping, and Harrington Au mentioned the huge impact 3D printing has had on the dentistry industry, with crowns now being 3D printed rather than the previous method they used to use.
"It's about letting the machines help you and letting the algorithms assist you," points out Harrington Au.
"They can rely on exact data."
There is also great potential for this tech to be used in medicine, for activities such as 3D printing titanium implants.
But most importantly we were talking about the potential it has to inspire a whole new generation of people into technology, engineering and manufacturing careers, and break the current gender barrier into STEM subjects.
"We're seeing a large amount of artists starting to adopt this, designers starting to adopt this, as well as kids in the classroom." says Harrington Au.
He explains that when he first began using computer-aided design (CAD), the sort of software used to make 3D models that can be printed, the learning curve was steep.
But now it's different, for kids now engineering solutions are more common and it's making STEM more accessible, and creating diversity in the space.
"What you're going to see come out of it is much more rapid innovation," says Harrington Au.
"As people keep seeing this tech grow they keep thinking of ways to make it better."
---
April 2, 2015 11:07 AM
E-commerce
,
entrepreneur
How internal culture can prevent a project management methodology from scaling
A short while ago I was at a roundtable with two retailers, BooHoo.com, a soon to be multinational online retailer, and Bata a global retailer with brick-and-mortar worldwide and a responsive website.
Bata was looking to expand its digital reach to become a bit more like boohoo.com in terms of its online reach, so it could depend less on real estate and more on its brand.
It was highlighted that although the stores were successful in most locations, there were regions where digital is needed to supplement stores in order to maintain sales and draw the audience in.
After some discussion it became clear that it wasn't Bata's technology standing in its way, but an anti-agile internal culture making omni-channel push difficult.
The representative from Boohoo.com mentioned how its organisation moves forward and grows through the "fail fast" method – try something new and if it doesn't work try something else.
But Bata's rep highlighted that Bata is so big that it makes change difficult, especially on a global scale. This means the failing fast tactic would not only be too risky, but would meet resistance from some members of the organisation.
They said boohoo will have the same problem when it grows, because the weight and legacy infrastructure will eventually lead to a lumbering dinosaur company that moves at a snail's pace.
I said not if they can make that agile nature scalable.
I've spoken to a lot of established organisations who have claimed still to think of themselves as startups because the internal function and feel of the workforce is the same as when it only comprised of 10 people.
Yes, it is harder to move 100 people in the same direction than it is for a smaller team, but not if you still have the agile "fail fast and try something new" nature that's so important when adopting digital technologies.
As Spotify's head of labs Gary Liu says, scaling culture is one of the most important challenges to get right during organisational growth, as you need to be able to pick yourself up and change fast to be truly adaptable.
To many it seems that sometimes managing an organisation's culture can prove a bigger challenge than running its projects.
---
January 21, 2015 4:29 PM
Cyber security
,
Startups
Last week a number of technology startups joined Prime Minister David Cameron in Washington DC to raise awareness of the growing threat of cyber security.
The visit saw our PM meeting President Obama to solidify a partnership to tackle cyber security.
Unfortunately the dozen or so UK startups didn't get to meet Obama personally, but one startup in tow told Computer Weekly that it got a heck of a lot out of the trip.
While Alastair Paterson, CEO of Digital Shadows wasn't bumping fists with the leader of the free world, all the startups did get time with Cameron one morning of the short two-day visit.
"I think the fact the government is giving cyber security serious attention makes a big difference," he said. "Being associated with the UK PM shows we're pretty serious business, so that credibility is important in the security industry."
Paterson said the trip provided a great networking opportunity, where Digital Shadows and others were able to switch business cards with senior members of the US government, as well as government defence experts as well. Meanwhile, Digital Shadows – which focuses on provided cyber security for the financial services sector – also had the chance to rub shoulders with the likes of the American Bankers Association.
"The US is the place to be for cyber security, it's a huge market and it's very mature compared to the rest of the world."
For Digital Shadows, the trip was about raising the company's profile because it is about to launch its business out in the States, set up offices in San Francisco and hire around 15 US employees.
But it wasn't all about growing its own business, but being part of the ongoing war against cyber breaches, and Paterson said it was important to foster ties with the US.
"It's an issue we can't solve unilaterally as one country," he said. "It's important for our security in the UK and for the growth of our countries."
One of the political outcomes from the trip is the US and UK agreeing to set up a joint cyber squad and conduct a series of cyber "war games" to test each other's resilience.
Paterson said these cyber war games are an extension of what is already happening in the UK financial sector. Banks and regulators have got together as part of a Waking Shark programme to achieve similar learning goals when it comes to cyber weakness.
The visit also resulted in the announcement for more support for UK companies exporting their cyber security products to the US, with a UK representative with a background in the industry now based in Washington to help UK startups sell their wares.
"I'm hoping it's not a one-off," Paterson said, referring to the trip as a whole. "These things can just happen once and that's a bit of a shame because there's now a bit of a community of people. We need to build that community out from the UK. The 12 companies got on well and learnt a lot from each other on the trip, I'm very keen to keep that going."
---
December 10, 2014 10:52 AM
Huddle
This week saw the cloud-based collaboration platform secure $51m in series D funding. Is it close to IPO? It's too soon to tell, but the company has gone from strength to strength over the last eight years; from London-based startup in 2006 to opening offices in San Francisco, New York and DC. <
The money will be used on further expansion in the US and Europe as well as skills, with Huddle co-founder Andy McLoughlin saying he wants Huddle's headcount to increase from 175 to break through the 200 mark.
The company's secure government accredited software is used by 80% of central UK government departments, local authorities and NHS organisations, as well as the likes of Barnardos, NASA, P&G and the National Grid.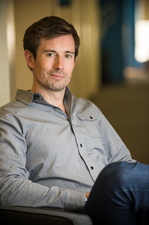 Five minutes with Huddle co-founder Andy McLoughlin
How long has this investment been in the pipeline?
We starting working on the D round earlier this year but were surprised at how quickly the round came together. All of our existing investors participated and the new lead, Zouk, moved incredibly quickly to lock in its investment.
It's obviously very exciting, but after we've closed each subsequent venture round, my co-founder and I would always joke that this is when the real work starts! We're in the middle of a huge hiring round and there seem to be dozens of new Huddlers joining every month at the moment.
A large chunk will be invested into the product and technology organisation. There is a ton of great stuff we want to build in 2015 and the new heads will allow us to get through the list even faster than before. The rest of the money will be spent scaling up our sales and marketing teams in the UK and US.
What does this mean for Huddle's future?
The future looks bright! This money means that we can continue to invest heavily in the parts of the business that support winning, supporting and making our customers successful. Expect to see lots of great new customer logos, new product launches and new partnerships in 2015.
When did you stop being a startup?
Personally, I don't think we should ever stop being a startup – it's a state of mind rather than reflective of the size of your business. Startups are scrappy, agile, fun and do whatever it takes to succeed – I'd like to think we still embody those values. These days we're a little bigger and have a few more processes in place, but we still think like we did when we were ten people.
What are you doing to help other startups?
Both my co-founder and I are active angel investors and advisors to other early stage businesses. We work closely with UK government to shape policy to help small businesses grow. We're also mentors at London-based accelerators like Seedcamp and Techstars.
What are the biggest startup challenges you've had to overcome?
Hiring great people is always hard. It was hard when we started in 2007 because nobody knew who we were, we didn't have any money and working for a startups wasn't cool like it is now. It's hard in 2014 because the London startup scene is really hot, we're trying to hire a ton of people and other companies keep trying to pinch our staff!
What will be new for 2015?
We have pretty clear plans for 2015: we'll be hiring across our development, customer success, sales and marketing teams and building a load of great new features on our web, desktop and mobile apps. Expect to see some big partnership news and lots of new customer announcements. It's become a running joke because we say this every single year, but 2015 will be the biggest year for Huddle yet!
---
November 5, 2014 11:08 AM
government
,
Startups
Two weeks ago a TechNorth programme which aims to connect six digital clusters in the north was launched by Deputy Prime Minister Nick Clegg.
The cluster aims to connect Manchester, Leeds, Sheffield, Liverpool, Hull and the North-East (Newcastle, Sunderland and the Tees Valley) in a bid to create a technology hub similar to that of Tech City in East London.
But what about the rest of the UK, asked Bonnie Dean, chief executive of Bristol & Bath Science Park? She fired this question at the minister of state for universities, science and cities, Greg Clark MP who took up this new role after the last Cabinet reshuffle.
Speaking at Innovate UK's conference in London today, Clark dodged the outright question by saying he had a funding pot of £12bn over the next six years called Growth Deal. The idea behind Growth Deal is clusters can pitch for this funding which comes directly out of central government thinking along the lines of 'if you had control over this money – rather than central government – what would you do with it?'
Clark told delegates how he'd just completed the first Growth Deal in Exeter, for a £97m super computer project which is also funded by the university and local businesses. The super computer will be used by the Met Office due to its data handling excellence, but what Clark called the world's best super computer will also be located on the Exeter Science Park.
"This is a good example of a national investment, combined with a devolution of local funding which can produce something that can be excellent," said Clark.
So maybe we won't be seeing a number of Tech Cities popping up all over the country, but Clark encouraged Dean's Bristol and Bath Science park to make a pitch to government for a share of £12bn in the second round of funding which is about to begin.
---
September 30, 2014 10:35 PM
CIO
,
CMO
,
Oracle OpenWorld
,
retail
,
Retail IT
,
Tilly's
This week I learnt an important lesson. Apparently one way to stir up a room full of IT people is to say that traditionally IT has been a blocker to innovation. To be honest, I'm a little surprised I got out of that room unscathed.
While at Oracle Openworld in San Francisco this week, I attended a retail breakout session where three retailers from three different continents discussed a wide range of challenges they are currently facing.
Craig Demerit the COO and CIO, of the US fashion retailer Tillys said his company had merged its e-commerce team with marketing in order to focus on the customer.
I find this topic very interesting – and you can read my news story here – so when it came to the Q&A, being a cynical Brit I put up my hand to ask a follow up question and I led with "It was interesting to hear what you're doing, because it has been common for IT to be a blocker rather than an enabler…" Queue frosty laughter from a couple of people in the room and stares from the rest.
But Demerit agreed with me, saying the company works faster by being sat side by side, and the company no longer has nine months of bureaucracy talking about whether it should develop something.
After the session ended, a gentleman in the audience turned to me with a smile and said: "So do you not like IT people?" Awkward – I work for Computer Weekly!
When he found out I was a journalist he understood my risqué question a little more and we started talking. I said I thought aligning the marketing and IT department seemed like a good answer to the disconnect between the two, where IT often says "no" because marketing has no idea of the ramifications of what they're asking for.
This IT guy then said he would hate to work with marketing people – so maybe it's not a trend we're going to see widespread then?
But what we did agree on is that retail IT is one of the most innovative industries out there, comparing to markets like financials services or public sector which are bogged down under regulations, retailers are freer to enthusiastically say "yes" to a lot more. And looking at companies like Tillys, and our side of the pond, Marks and Spencer or John Lewis, these companies are definitely transforming their marketplace and the act of shopping from the ground up.
---
August 13, 2014 9:39 AM
Cabinet office
,
Google docs
,
Jones
,
Microsoft
,
Oracle
,
SAP
Game of Thrones (soundtrack) (Photo credit: Wikipedia)
Government is dependent on the big IT players, but they need to stand up for their share of power.
Speaking to Duncan Jones principal analyst serving sourcing and vendor management professionals at Forrester, he believes Cabinet Office minister Francis Maude is wrong in his approach to getting rid of the oligopoly of IT giants that currently supply to government.
"We are dependent on them," he said. "Oracle, SAP, Microsoft – they make great products. They're spending the most money and using the brightest people. You hurt yourself by not using them."
Talking about the recent news that the government confirmed plans to standardise document formats across the public sector, by rejecting Microsoft's lobby to be the preferred standard, Jones said he didn't think this was the right thing to do.
But he said that government needs to change its relationship with the big suppliers so they don't act up and end up mistreating the customer.
He used Game of Thrones and The Wall as an analogy of the predicament government is in at the moment, saying that government can stay south of The Wall where it is "sunny, but they have no power." Or they go North of The Wall towards the territory of startups and the "practioners of dark arts of open sourcery."
Like with all unknown ventures, it can be dangerous to venture North of The Wall.
Jones said that government must straddle The Wall and do a bit of both.
It then needs to take a high level holistic approach to developing the relationship. He said there is no point arguing with a big supplier over a small price raise, "You're always going to lose that argument," he said.
It's not a price war, but a long-term relationship and Jones said threatening to migrate to another platform may escalate the issue.
"Software companies want quarterly figures, but they need long term customers," added Jones.
---