Jan 26 2009 2:59AM GMT

Profile: Mark Fontecchio
The SHARE user group will be holding its spring conference in Austin, Tex. in March, and zNextGen plans to be in on the action.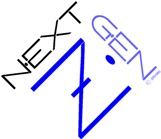 zNextGen is a sub-group within SHARE that caters toward young and new mainframers. Started a few years ago during SHARE's conference in Boston, the group has expanded to the point of now leading and participating in sessions.
Kristin Neely (previously Kristine Harper) is the leader of the group, and gave us an idea of what sessions zNextGen will be involved in.
One is called "What does a DBA do anyway? A dual perspective," and will have an experienced database administrator sitting alongside a new DBA and zNextGen member. The zNextGen member will be Eddie Prather Jr., a newly hired database administrator at Bank of America. Prather just graduated from college in December and has already landed the full-time gig at the bank.
Prather will be talking about what it's like going from getting an education in database administration to working in the field. That will be countered by a more veteran DBA, who will tell Prather (and others) what they can expect to be doing as a DBA in 10 years.
"That's something we're doing, to try to incorporate zNextGen members into speaking," Neely said. "You learn something better once you teach it."
SHARE Austin will take place March 1-6.