---
March 5, 2009 4:20 PM
DataCenter
There are more than a dozen sessions here at Share in Austin this week on running Linux on the IBM System z within z/VM, big iron's virtualization operating system. Nationwide, John Deere, the list goes on and on.
Yesterday I sat in on one of those sessions, where a systems engineer for a large financial institution (she declined to be named due to corporate policy) echoed the sentiments that Bhanu Rai from BlueCross BlueShield of South Carolina told me in an interview the day before: Executive buy-in is crucial.
"Upper management buy-in is way easier than grassroots efforts," the engineer said, adding that you need to "realize that success won't happen until upper management buys in."
This company started testing Linux on System z back in 2001, so they were early adopters. They run Novell SuSE 9 on top of z/VM 5.4 on their mainframes in two data centers, the primary in Minnesota and a disaster recovery site in Arizona. One of the major applications they moved to the mainframe handles ATM transactions, and the engineer said they shrunk response time at the ATM machines from "in the seconds" down to 156 milliseconds by putting it on zLinux and tuning it there.
Among a bunch of other applications, they also run a Web application on the mainframe that records secondary mortgages, which the engineer joked was "probably very low utilization right now." Now, she says, Linux on the mainframe is the default, and if you want to do something else, you need to make a good business case for it.
At least part of that has to do with the increasing energy costs of continuing to build out a server farm, something they can stall with zLinux.
"We even have a power committee now," she said. "If you want to put in a new piece of hardware, you have to go to the power committee to get it approved."
Installing a new Linux image on z/VM requires no such visit.
March 4, 2009 2:51 PM
Last year the award for best session title went to "'Pimping' Your FICON Ride: How Advanced Cisco Features Enhance Your SAN."
This year it goes to a session taking place Thursday morning:"Being Bi-JESual: Understanding the other JES." Here's the full description, which is not nearly as sexy as the title implies:
Do you run both JES2 and JES3 in your shop and want to become more comfortable using the 'other' JES? Perhaps you just want to get a better understanding of the other JES regardless of which JES you are most familiar. The first speaker will cover operator commands, JCL, exits, and some processing differences. The second speaker will discuss the practical application of running both JESes in her company's environment.
No word on whether Anne Heche will make an appearance.
---
March 2, 2009 8:01 PM
Mainframe user group Share just announced that Blue Cross Blue Shield of South Carolina has won the group's 2009 Award for Excellence in Technology, mainly for its large-scale server consolidation onto big iron.
The company consolidated 250 distributed servers onto two IBM System z servers running Linux on z/VM, the mainframe's virtualization operating system. The move helped the company delay having to build out more data center floorspace, and as a result saved millions of dollars.
Blue Cross Blue Shield also had various application server middleware, and so it took the server consolidation as an opportunity to standardize on WebSphere Application Server on zLinux.
In addition to its consolidation project, last year the company also created the Consortium for Enterprise Systems Management, designed to help local high school and college students get access to enterprise systems like System z.
Previous winners of the Share award include The University of Georgia, Nationwide Insurance, and Caterpillar.
---
March 2, 2009 6:08 PM
Here's a list of sessions I'm going to try to attend while down in Austin for the Share 2009 spring conference. If you have any suggestions or possible ideas for questions on these topics, comment here or email me at mfontecchio@techtarget.com. I'm getting there tomorrow afternoon and will be hitting the show all day Wednesday and most of the day Thursday, then flying home. Here we go:
Wednesday:
Thursday:
---
March 2, 2009 5:50 PM
That's one of the questions I'll be asking a bunch of people down at the Share mainframe user group conference in Austin this week. The show is going on this week, and I'll be arriving tomorrow afternoon.
Kristine Neely, who heads zNextGen, seems to think that the bad economy opens up opportunities for big iron. For those who don't yet know, zNextGen is a subgroup within Share for young and new mainframers. It has grown by leaps and bounds since germinating at Share in Boston a few years ago, and now zNextGen will host  a bunch of sessions in Austin this year. I'm planning on attending a few of them.
In any event, the argument behind mainframes being good for a bad economy is the argument for mainframes at any time: It's a platform where you can get the most bang for your buck. This is an argument that all server platforms make, but the mainframe has some distinctions, according to Neely:
From a general mainframe standpoint, I think this economy will push companies to explore mainframes and technology to the nth degree.  Mainframes are considered a safe and reliable machine – a very good thing today.  Companies are very cost aware today and while crunching the numbers, mainframes will make sense.
Shameless plug: Check out our coverage of Share 2009 in Austin. The landing page is bare-bones right now, but we'll be building it out a lot more once I get down there.
---
February 26, 2009 2:43 PM
IBM announced today that its System z mainframe Academic Initiative program is now in 500 schools. The list of participating schools includes colleges and universities in the U.S., Europe, the Middle East, Africa, Asia Pacific and Latin America.
IBM also announced the winners of its annual Master the Mainframe program, in which about 1,800 students participated. Congratulations to the winnters: Bryan Weaver, Yeming Hu, David Jones, Bin Sun and Jinhu Huang.
I decided to come up with an imaginary discussion with a pro-mainframer and an anti-mainframer regarding the IBM announcement and the academic program in general. Though not word-for-word, I have heard similar arguments in private conversations.
Pro-mainframer: Wow, the System z academic program is now in 550 schools across the world.
Anti-mainframer (in nasally voice): Is it in any of the Ivys?
PM: Yes, actually. It's in Columbia University.
AM (points index finger in the air): Oxford? Cambridge?
PM: No.
AM (while smoking a pipe and sitting in an armchair wearing a silk robe): Hmm, hmm, yes, I didn't think so.
PM: 550 is still a lot of schools.
AM (while cleaning his monocle): Only one of the Ivys, you say? Not impressed. Not impressed at all.
---
February 18, 2009 2:50 PM
Thrift Savings Plan, a retirement savings plan for government employees, is moving off the mainframe, according to Government Executive:
Mark Hagerty, chief information officer for the TSP, noted that a two-year plan to upgrade technology capabilities is on track. Officials struck an agreement with Switch & Data of Tampa, Fla., in December 2008 to expand operations to a new data facility in Northern Virginia. The plan involves replacing mainframe computers with newer technology offering more memory and faster processors, consolidating and replacing servers, modernizing IT networks, and improving storage capacity.

Officials began moving equipment into the new center last month, Hagerty said. The new data center is expected to be fully operational by September.
I wonder if TSP seriously considered replacing old mainframes with new mainframes, or if the push was for x86 (or Unix) from the start.
---
February 5, 2009 11:20 AM
A reader, Chris, wrote in with the following question: I saw this article in December 2008 (on OpenSolaris on IBM System z) but it appears to be from December 2007. Is this reality or hype?
---
Sun Microsystems' OpenSolaris on the IBM System z mainframe is a reality, although time will tell whether actual use of it in production will grow to a sustainable level. A company called
Sine Nomine Associates
did most of the work in getting OpenSolaris working on the mainframe, but had help both from Sun Microsystems and IBM. After working on and testing it for three years, Sine Nomine Associates announced in October that
OpenSolaris on the IBM System z mainframe was ready and available
. The project has support from Sun on its
OpenSolaris site
, as well as IBM, which announced in November that
OpenSolaris could start running on a mainframe
specialty processor called the Integrated Facility for Linux (IFL), which was originally designed to just run Linux applications.
It's still early in the game, and whether anyone is actually using OpenSolaris on the IBM System z mainframe in production is in question, and not likely. Whether it can grow in popularity like Linux on the IBM System z mainframe is also in question, although it took zLinux quite a few years to catch on with the mainframe crowd.
---
February 3, 2009 5:37 PM

Profile: Matt Stansberry
Mainframe columnist Robert Crawford addressed the high cost of third party mainframe software in a recent article. Here is a sampling of reader responses:
The dwindling cycle
Robert, I totally agree with you. This has been going on years. Cost is often sited as a prime reason for getting off the mainframe.
I believe their are two main drivers that tend to feed one another.
There are large mainframe shops out there but I don't believe there are as many mainframe shops since the client-server movement. Corporate mergers and acquisitions have reduced the number of traditional mainframe shops too; in some cases maybe even more so than the so called demise of the mainframe.
Meanwhile we have seen much consolidation amongst the mainframe software vendors themselves.
So what we now face is fewer vendors (thus less competition) selling fewer copies (due to fewer shops) while attempting to grow their bottom line. Unfortunately it can tend to drive more customers to alternative platforms which sustain the downward spiral of fewer customers to cover the vendor's costs of maintaining the software plus whatever greed factor may or may or not come into play.
-JH
Poorly designed mainframe applications the real culprit
This debate over mainframe costs seems irrelevant to the real world.
In the 30+ mainframe shops I've been in, the real cost is in poorly designed applications.
Modern busienss class hardware and systems software is intended to use relational
databases in a set processing relational way. Parallelism and other modern features
are expected to be exploited by the application design. zIIPs and zAAPs are now
expected to be exploited by the application design.
But, in reality, much processing uses the relational database in a hierarchical design
with the low cardinality keys at the top of the hierarchy controlling the processing.
Or even worse, the application design is a sequential flat file design. Read one record
from Table A; Take a column in that record and use it as a host variable to read a
record in Table B; and on and on down the chain of sequential processing.
The poor design of business applications is the single biggest cost in any large shop.
Discussions of hardware cost and vendor/systems software cost tied to peak CPU usage
is really quite irrelevant to reality.
In short:
A well designed application on an average platform will beat a poorly designed application
on the best platform.
-BS
What's your take on mainframe software costs? Leave us your feedback in the comments section.
---
January 26, 2009 2:59 AM
The SHARE user group will be holding its spring conference in Austin, Tex. in March, and zNextGen plans to be in on the action.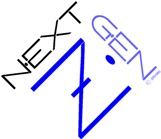 zNextGen is a sub-group within SHARE that caters toward young and new mainframers. Started a few years ago during SHARE's conference in Boston, the group has expanded to the point of now leading and participating in sessions.
Kristin Neely (previously Kristine Harper) is the leader of the group, and gave us an idea of what sessions zNextGen will be involved in.
One is called "What does a DBA do anyway? A dual perspective," and will have an experienced database administrator sitting alongside a new DBA and zNextGen member. The zNextGen member will be Eddie Prather Jr., a newly hired database administrator at Bank of America. Prather just graduated from college in December and has already landed the full-time gig at the bank.
Prather will be talking about what it's like going from getting an education in database administration to working in the field. That will be countered by a more veteran DBA, who will tell Prather (and others) what they can expect to be doing as a DBA in 10 years.
"That's something we're doing, to try to incorporate zNextGen members into speaking," Neely said. "You learn something better once you teach it."
SHARE Austin will take place March 1-6.
---