Jul 21 2008 7:07PM GMT

Profile: Mark Fontecchio
Tags: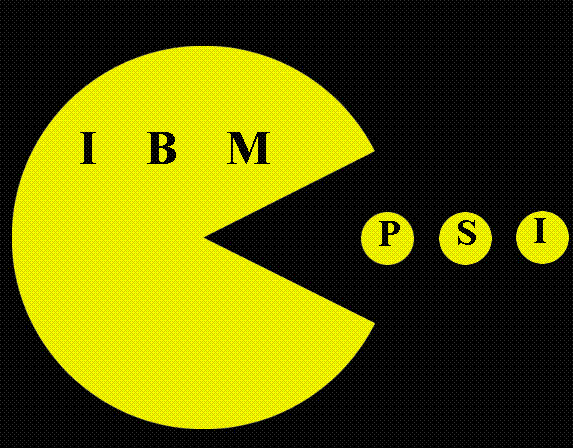 It's pretty clear what people think about IBM's purchase of plug-compatible mainframe company Platform Solutions Inc: They bought them to put them out of business.
As we and many others have documented, IBM and PSI were in a nasty legal fight over 1) whether PSI was violating IBM copyright by using z/OS on its Itanium-based servers; and 2) whether IBM was trying to monopolize the mainframe market by binding z/OS only to its own hardware. Now that fight is over, although T3 Technologies, a company that had a licensing and distribution deal with PSI, is continuing the legal battle.
The terms of the deal were undisclosed, although Trevor Eddolls at Mainframe Update threw out the Internet rumor number of $260 million out there. Eddolls also poses the question of what IBM will now do with a server line that runs Intel's Itanium chip:
The second interesting point is what is IBM to do with the Itanium stuff? Up till now, IBM did not have any Itanium-based servers. It could mean that IBM has to rebadge servers from HP.
Eddoll believes, however, that the main reason IBM snatched up PSI was to kill "off these emulators so it can sell its own – as a way of bringing on-board potential new mainframe customers."
Gartner, in a report on the IBM purchase of PSI, said the acquisition will end legal action between IBM and PSI, though it won't resolve the lawsuit with T3. The analyst firm also said that buying PSI may have been cheaper than fighting a lawsuit against it, depending on how the legal proceedings were progressing.
So what happens to the PSI servers? The Gartner report, written by analysts John Phelps and Rakesh Kumar, said that users shouldn't expect IBM to start selling Itanium-based mainframe servers, but that some of PSI technology may be incorporated into Big Blue:
As IBM looks toward the coming world of virtualization in a heterogeneous environment, it will likely find value in technology that PSI has under development, especially in the area of virtualization of I/O across heterogeneous platforms. Gartner believes that IBM does not intend to promote Itanium mainframe systems, but could use PSI's engineering knowledge to develop a low-end Power-based mainframe offering.
Most telling, however, is Gartner's recommendation for current PSI users: "Plan for the discontinuance of the Itanium mainframe system."