Jan 20 2010 7:52PM GMT

Profile: Mark Fontecchio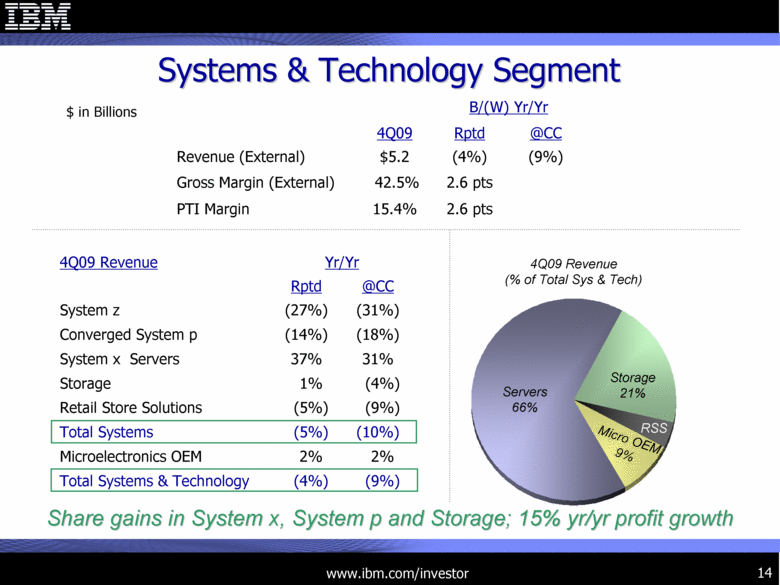 IBM announced its fourth-quarter results yesterday, and the bad news for the System z mainframe is that revenues tanked 27% from the fourth quarter of 2008.
According to the U.S. Security and Exchange Commission filing yesterday:
Revenues from System z mainframe server products decreased 27 percent compared with the year-ago period.  Total delivery of System z computing power, which is measured in MIPS (millions of instructions per second), decreased 19 percent.
 As you can see from the graphic above, System z was the worst performing hardware segment in IBM's Systems and Technology Group.
The new mainframe, probably to be called the z11, is estimated to be out in the second half of this year.