---
January 26, 2009 2:59 AM
The SHARE user group will be holding its spring conference in Austin, Tex. in March, and zNextGen plans to be in on the action.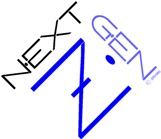 zNextGen is a...
January 22, 2009 5:44 PM
The following is a guest post from Bob Schmidt, a performance engineer for mainframe DB2 at State Farm Insurance. It is a response to a SearchDataCenter story on how tuning mainframe...
---
January 22, 2009 5:04 PM
According to ZDNet, T3 Technologies filed a complaint with the European Commission on Tuesday alleging that IBM was abusing its power in the European mainframe market. T3 is an alternative mainframe company and one of the only ones out there. Last year, IBM and...
---
---
January 5, 2009 1:47 PM
Computerworld recently wrote a story on the "9 hottest skills for '09." Included among them are help desk support, networking and business intelligence. Topping the list, however, is...
---