Oct 7 2010 12:15PM GMT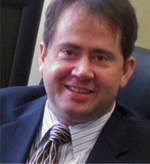 Profile: Rmccarty
Engine Solutions has released version 1.4RC6 of Devil-Linux.  For those not familiar with Devil-Linux, it is a small secure distribution that runs from a CD-ROM or USB thumb drive.
The release fixes issues found since the last release candidate, which makes it likely worth the upgrade; however, it also includes some updates such as  MailScanner version 4.8.1.  This version of MailScanner is the latest release and alone makes the distribution worth considering for new users.  MailScanner is a freely available mail security and anti-virus gateway.  It is made for placing at your Internet gateway and checking all email coming into a company's mail system.
For more information on Devil-Linux see http://www.devil-linux.org/home/index.php and for MailScanner look here:  http://www.mailscanner.info/intro.html.