Nov 23 2008 11:49PM GMT
Picnik is a photo editing application that is provided over the internet through your browser. In other words it is an application that is in the cloud.
It is a cross platform application that works with Linux, Windows and Mac. For Linux there are two addons available. The first is through firefox and gives you the ability to right click on a photo to bring up the context menu. Simply choose edit with picnik and the application opens the picnik editor with the photo ready to edit. You can also choose to take a screen shot of the visible page or the full page for editing in picnik. The second is a button that attaches to your bookmarks toolbar.
Here is a single photo and a partial page photo from Yahoo that I sent directly to picnik using the right click context menu from the firefox addon.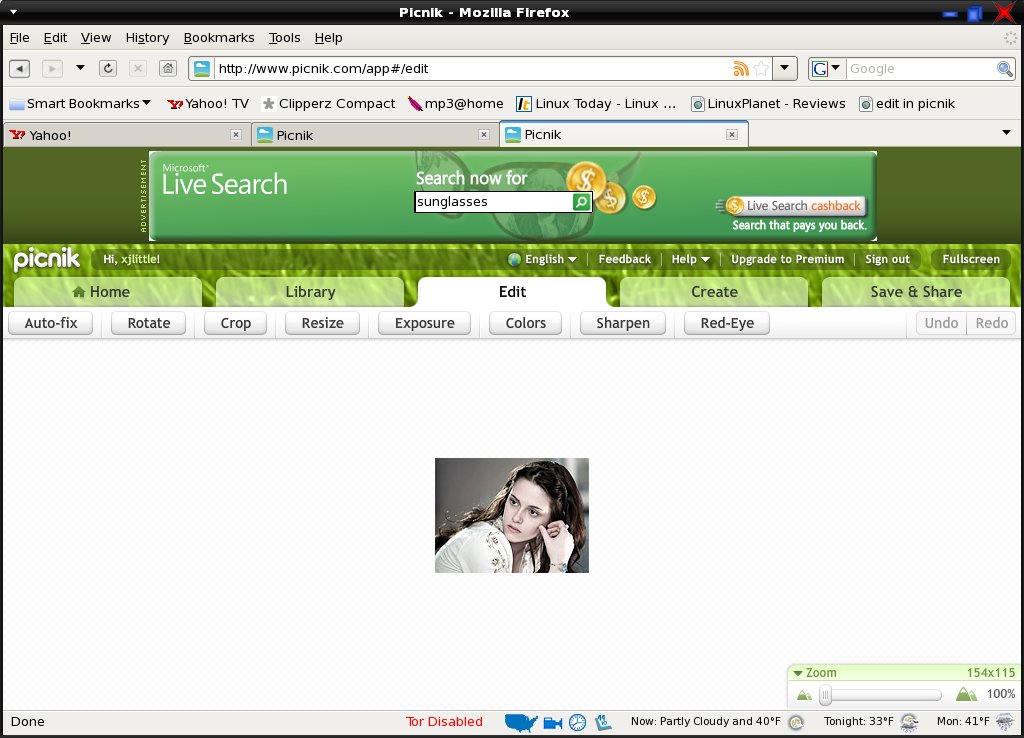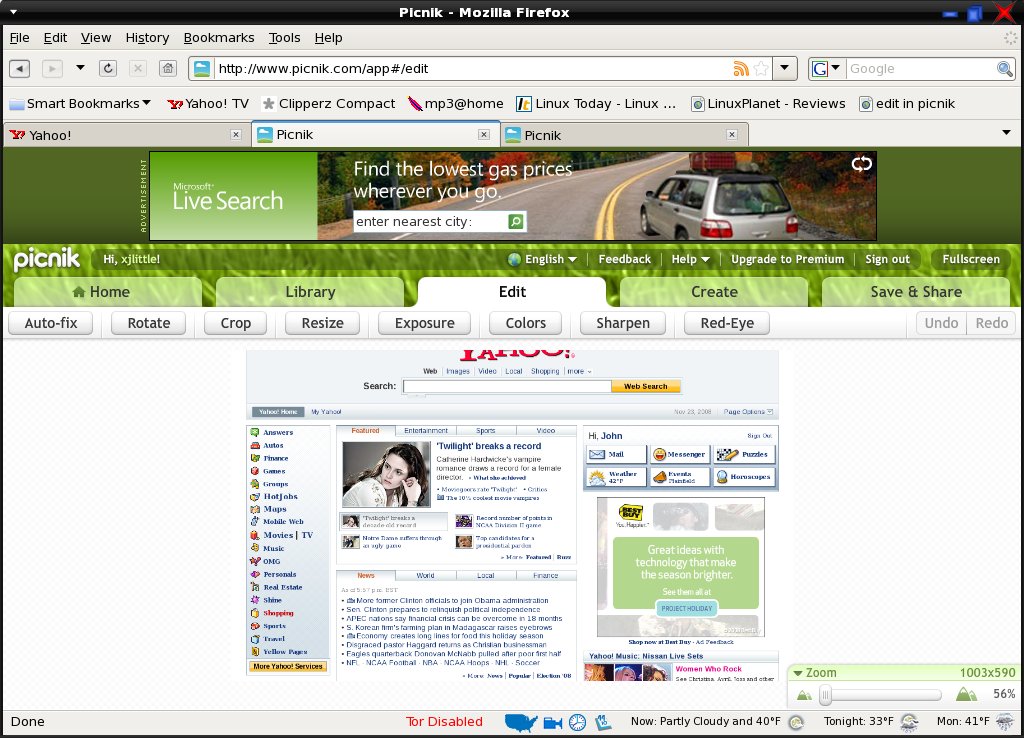 Now that I have my photos or screen shots in picnik I can crop them, apply special effects, get rid of red eye and just about anything else you would expect from a standard photo editor. The best part of this is that picnik remembers the last five photos that I edited so that I can edit them further from anyplace that I have an internet connection.
With picnik I can save photos to my computer or connect to many social networking sites including Flickr, Facebook, MySpace, PhotoBucket and more and place my photos there. I can email my photo to a site that accepts photos by email or to any person to whom I want to send it.
All of that is with the free version. Picnik also has a commercial service for $24.95 per year that allows you to batch upload 100 photos, unlimited photo history and unlimited connections to social networking and photo sites. You also get some proprietary fonts, no ads, priority support and fullscreen support.
After trying it for about 30 minutes I was very impressed with what the free capabilities can do which is more than enough for someone who only edits a photo every now and then. It was extremely easy to use and work with. If photo editing is something that you do on a continual basis you should look into the premium service that has a lot of extra content and some editing tools not available in the free version.
I hope that you enjoy using this "Cloud Computing" application to edit your photos.
-j