---
October 24, 2013 1:30 PM
Uncategorized
I just received this infographic from NowSourcing on five reasons to teach kids to code. It's an interesting graphic, that I thought the IT Works community might appreciate.
August 28, 2013 10:50 AM
Uncategorized
This is a guest blog by Deepak Jain, senior vice president and global head - work force planning and development at Wipro Technologies
---
November 9, 2011 8:30 AM
Uncategorized

The Open University's Kevin Streater looks at pathways open for those in entry level IT positions. What are the options for career progression and how can educators and industry work together to develop routes that increase IT's attractiveness as a career option?

Much of...
---
October 19, 2011 8:29 AM
Uncategorized
A guest blog by Matthew Poyiadgi, european vice president at CompTIA

Training vs Experience? Surely both.

Over five blogs, I will discuss some of the challenges that the IT industry faces in training for the present and future based on CompTIA's conversations with the...
---
October 6, 2011 10:37 AM
Uncategorized
Ann Brown, HR vice president at Capgemini UK discusses changes to the IT curriculum and the need for standardisation of IT apprenticeships

It's a sobering thought that some of those starting university in 2012 will finish their degrees with more than £40,000 worth of debt as...
---
October 5, 2011 12:16 PM
Uncategorized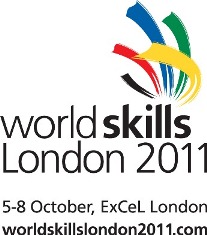 WorldSkills kicks off today at Excel in London and will run from 5th-8th October....
---
September 28, 2011 9:00 AM
Uncategorized
Gary Kildare, IBM VP for human resources previously wrote about changing careers. This week he blogs about professional networking

In getting that first job, or making a...
---
September 26, 2011 2:51 PM
Uncategorized
Nir Zuk, founder and CTO at Palo Alto Networks, gives his advice on how to become a successful CTO

Making the step up from being part of the technical team to becoming a CTO of an organisation is perhaps the most daunting step any IT professional can make in their career....
---
---
August 28, 2011 2:09 AM
Uncategorized
The number of new recruits in IT has been in decline for some years and there is no indication this year will be any different. But in the UK, one in 20 people work in IT and unemployment for IT staff has now dropped to 3.1%, compared to 8.3% for the overall workforce. Four out of five jobs...
---