---
June 28, 2019 10:29 AM
IT skills
,
Skills
,
Work
GUEST BLOG: In this contributed blog post, Byron Calmonson, director at The Resourcing Hub discusses what the future of work will look like, and whether the next generation are ready for it. The Resourcing Hub recently ran a Future Of Work workshop for children and...
April 3, 2018 8:18 AM
Digital skills
,
IT education
,
IT jobs
,
IT recruitment
,
IT skills
,
IT training
,
Skills
,
Soft skills
In this guest blog post Andrew Gardner, senior divisional director at Reed Technology, discusses what technology talent the UK will need in a digital age.  Although we're only a few months into 2018, the growth of the tech sector shows no signs of slowing down. The...
---
October 25, 2017 9:59 AM
"tech skills"
,
Big Data
,
Data Analytics
,
Data Science
,
Engineering
,
IT skills
,
Maths
,
science
,
Skills
,
Stem
,
Technology
In this contributed blog post, John Brodie, CEO of Aquila Insight, discusses the importance of data skills and how science, technology, engineering and maths (Stem) education can help tackle the big data skills shortage.
---
January 24, 2017 11:55 AM
IT jobs
,
IT recruitment
,
IT skills
,
IT training
,
Job Satisfaction
,
Oracle
,
Retention
,
Skills
,
Training
In this guest blog Ronnie Toerien, HCM strategy leader, Oracle Africa explains why giving all employees access to relevant training is the solution to the tech skills shortage. The past ten years have seen a seismic shift in the workplace. Widespread automation and an...
---
July 26, 2016 1:38 PM
"tech skills"
,
graduates
,
IT recruitment
,
IT skills
,
Skills
General manager of Arch Graduates, Harry Gooding, explains why he went from recruitment to creating the perfect tech workers for the job It's no secret that currently the tech industry is suffering from a skills gap.
---
February 1, 2012 4:14 PM
Career Development
,
ITworks
,
Skills
In this video recorded at a Microsoft roundtable, Marc Waters, director of strategy and communicatuons for HP in the UK and Ireland takes about the the people business. He says 50% of HP's business is IT services, which means people are important. "They are the inventory and the R&D of the...
---
---
October 26, 2011 8:30 AM
Open University
,
Skills
Guest blog post: Kevin Streater is executive director for IT employer engagement at The Open University. The Open University are contributing a series of articles for ITWorks over the coming weeks, breaking down the skills requirements for making your way in the IT profession

The...
---
October 7, 2011 3:29 PM
apprenticeships
,
Skills
,
worldskills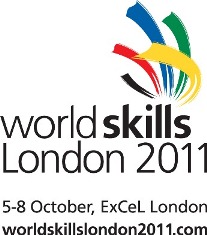 In a speech at the international...
---
August 31, 2011 11:38 AM
A'levels
,
Apprentice
,
career
,
GCSE
,
graduate
,
ITworks
,
school-leaver
,
Skills
,
Student
,
undergraduate
In this guest blog post, Philippa Snare, technical sales and marketing director at Microsoft UK discusses why young people today are ideally placed to develop a rewarding career in IT.
In my opinion there's no doubt that the technical knowledge of this generation of school leavers and...
---