---
May 1, 2012 8:19 AM
ITworks
In this guest blog post, Naomi Hewitt, director of HR, The NET-A-PORTER GROUP, writes about why it is time to teach tech at schools.
The founder of a new after school coding club for 10-11 year olds recently claimed that


RSS Feed

Email a friend
February 1, 2012 4:14 PM
Career Development
,
ITworks
,
Skills
In this video recorded at a Microsoft roundtable, Marc Waters, director of strategy and communicatuons for HP in the UK and Ireland takes about the the people business. He says 50% of HP's business is IT services, which means people are important. "They are the inventory and the R&D of the...
---
---
January 13, 2012 10:18 AM
IT skills
,
ITworks
,
Microsoft
,
Skill
It has been a few weeks since the last post. We have been busy at Computer Weekly working on a series of video podcasts on IT skills and training.

Simon May, previously worked in financial institutes, He has been a technical evangelist at Microsoft for a year. In this video May says...
---
November 16, 2011 3:07 PM
CompTIA
,
ITworks
---
November 1, 2011 7:49 AM
IT skills
,
ITworks
,
Training
Jenny Taylor, IBM UK Graduate, apprenticeship and student manager, gives some insight into the qualities she looks for in new graduates.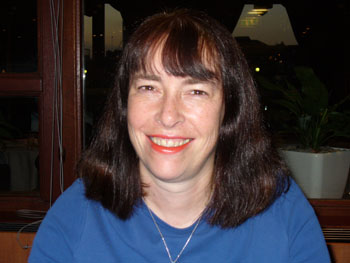 ---
November 1, 2011 7:38 AM
IT skills
,
ITworks
,
Training
In this guest blog pos Matthew Poyiadgi, European VP, CompTIA, looks at the need for IT professionals to keep ahead of the curve by learning new skills.
One of the problems of training is keeping courses relevant in such a rapidly...
---
October 24, 2011 4:00 PM
ITworks
Kevin Farrar, IBM Academic Initiative & IBM Global Entrepreneur Lead, UK & Ireland highlights what to expect from next months IBM Global Entrepreneur of the Year 2011.
---
October 17, 2011 9:34 AM
IT skills
,
ITworks
In this guest blog post, Doug Clark, IBM UK & Ireland cloud leader, writes about the role of the CIO. Businesses are powerd by IT, and as Doug discusses, the CIO has a unique opportunity to shape how business evolves, by smart use of IT to do things in innovative ways.
---
September 22, 2011 11:12 AM
IT skills
,
ITworks
Gary Kildare, IBM VP for Human Resources previously wrote about apprenticeships. This week he blogs about career changes.
At IBM, it is important to us that our workforce reflects the markets...
---