---
September 1, 2014 6:18 PM
Uncategorized
This is a guest blog by Graeme Stewart, director of public sector strategy and relations, at McAfee
Earlier this year, the Department for Business and Innovation (BIS) launched Cyber Essentials, to accredit businesses which meet certain minimum cyber security requirements. The programme makes good sense, but the way it was developed is typical of the government's ad hoc and uncoordinated approach to cyber skills.
Cyber Essentials, as a BIS initiative, is aimed at helping businesses. But the obvious advantage of a government-led scheme is it can require its own suppliers to meet those standards – guaranteeing uptake and improving government security. So why was this not a whole government initiative?
This kind of approach is replicated everywhere. The Department for Education has promoted cyber skills for children through e-skills' Secure Futures schools campaign. The Home Office also recently launched a £4m information security awareness campaign about rising threat of hacking. The Cabinet Office's Cyber Security Challenge is working to get people interested in cyber security careers.
Whilst these programmes are welcome and admirable, the government has fallen into its usual trap of creating multiple programmes in silos- duplicating resources, using its time and money poorly. Moreover, the government is missing a trick. Many cyber security companies have resources they'd love to share with government, schools and industry. The lack of coordination means this is largely overlooked.
Rather than doling out small amounts of money to each department, government should promote collaboration between departments on cyber security.
Fans of the status quo may argue this would result in a 'one-size-fits-all' approach. That's not true – different departments would still have the right to tailor programmes. But much of the underlying information is the same.
Most departments have similar basic security requirements, so why not work together on a cyber essentials style scheme for all government suppliers? This could then have various add-ons for different department's requirements.
And the DfE should lead on school level cyber security education, but it should run one programme for schools which coordinates the various resources available from different departments and companies.
Developing such a programme could invite cyber security companies of all sizes to offer their services and resources.
Someone needs to get representatives from different departments providing cyber skills programmes, and all the vendors, in a room together and join the dots.
The government has a duty to provide public sector organisations, business, and society at large with comprehensive cyber skills programmes. But it also has a duty to spend taxpayers money efficiently.
A unified scheme is within the reach of the government if someone would be willing to take the reins. Aside from saving time and money, it will promote the idea that cyber security should be at the core of every organisation, not an add on. Imagine a major company gave its marketing, finance, legal and HR departments separate cyber security budgets. It would make no sense, yet this is what government is doling on a much larger scale.
Cyber security companies have evangelised that organisations need security by default. But only the government has the power and resources to implement national programmes, and it can only do that through a coordinated approach. It is time for the government to stand up and lead the example.
September 1, 2014 12:51 PM
Uncategorized
This is a guest blog by Jane Richardson, Director of the Oracle Academy in EMEA
The UK job market, and in fact the job market across all of EMEA, is in trouble. Despite a growing need by businesses across virtually all industries for IT-savvy employees, the skills young people are learning in school simply do not correspond to their needs. According a report released by the Prince's Trust, two-thirds of companies fear a lack of skilled workers could jeopardize Britain's economic recovery[1].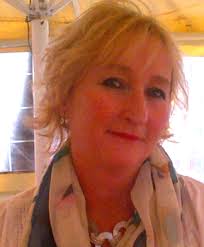 This reality is particularly concerning when it comes to IT and computing. A growing number of businesses are beginning to appreciate the benefits of high-value technologies such as the cloud and big data. From local start-ups to global enterprises, companies across the board are in need of data scientists, talented coders and programmers, and app developers but are struggling to find graduates who can actually fill these roles.
For their part, many young people that have put time and effort into their studies find themselves unable to secure jobs in the digital age. As a result, the world is experiencing a significant, global IT skills gap which is only set to widen. In Europe alone nearly one million IT jobs are lying vacant[2], while demand for freelancers with Science, Technology, Engineering and Mathematics (STEM) skills is surging by as much as 300 per cent around the world[3]. This is clearly a problem that must be addressed immediately.
But why exactly is it so important that we solve this problem? In short, developing IT skills is nothing less than fundamental to the future growth of businesses. It is every bit as important as other economic levers – such as infrastructure investment – in improving the balance sheet of a country. For countries such as Greece and Spain, that have experienced slow or negative growth over the last few years, every step possible must be taken to help businesses grow. Getting the right STEM, ICT and computing skills in place is a vital first step towards encouraging job creation and future innovation.
A deep pool of IT talent is also hugely important in enabling entrepreneurs to establish start-up businesses. SMEs form the backbone of the economy. In Europe alone, SMEs form 99 per cent of all business account for two out of three private sector jobs[4]. Having employees with the right IT and computing skills allows SMEs in every industry to utilise the latest technology bringing about cost and operational efficiencies that provide them with a competitive edge.
Furthermore, one of the hottest growth sectors in the SME space also happens to be within the technology sector, with tech hubs popping up across Europe to incubate and promote these companies. Clearly, any initial success that these tech start-ups manage to achieve will be severely curtailed if they cannot find the people they need to continue fuelling their growth. The IT skills gap is, in short, severely limiting the value technology companies will have to national economies in the future. By failing to develop graduates with the right STEM and ICT training we risk cutting off the oxygen supply to these growing organisations.
All of this raises an important question: why exactly is Europe facing such a huge skills gap in the first place? The answer lies in the fact that not enough students are taking computer science as a subject across all levels of education: primary, secondary, higher and graduate level.
At the primary and secondary school levels the main barrier to taking ICT or computing subjects at school seems to centre on the lack of awareness around how taking these subjects can lead to a variety of career paths. Female students are met with another problem: IT careers are still seen as something of a male preserve and STEM subjects as masculine ones. This year's A-Level statistics show that the number of boys taking ICT is double the number of girls, while in computing, boys outstrip girls by nine to one[5]. In light of this, it's hardly surprising that the percentage of students taking ICT or computing at a secondary school level remains so low. Last year in the UK, fewer than 10,500 students sat an A-Level in ICT, and less than 4,000 sat exams in computing.
To solve this problem and encourage future generations to engage in a more digital literate future we must get students interested in STEM subjects. One way to do this is to make it clear just how many exciting and well-paid careers ICT and computing qualifications can lead to. Retailers, investment banks, fashion designers and production studios are just some of the businesses who need cloud computing-architects, big data experts, developers, computer games programmers, and animation coders who can contribute to their success.
For the current generation of students and graduates, a great deal of opportunity lies in gaining skills that will allow them to work in any industry. Of course, it will fall to governments and educators to take heed of the growing role of IT in business and place computer science at the heart of their curricula. Together we need to build a ladder of skills that will get students of all ages interested in computing, programming and coding and enable them to become the digitally literate experts that are so important to our future.
[1] The Skills Crunch: up-skilling the workforce of the future, The Prince's Trust and HSBC, 2014
[2] http://blogs.ec.europa.eu/neelie-kroes/davos-jobs-skills/
[3] https://www.elance.com/q/press/freelancers-stem-and-creative-skills-drive-record-breaking-growth-elance
[4] http://ec.europa.eu/enterprise/policies/sme/facts-figures-analysis/
[5] http://www.theguardian.com/news/datablog/2014/aug/14/a-level-results-2014-the-full-breakdown
---
August 14, 2014 8:51 PM
Uncategorized
18 year old BTEC IT student James Elmour contacted Computing at School to help with finding hardware for his project where he needed to test Android mobile software applications.
Elmour, who studies at the City of Liverpool College, was pointed in the direction of comparethemarket.com where he pitched to its IT and software engineering team on why how the hardware would benefit him and his classmates.
Comparethemarket.com helped him source several Hudl tablets, which are now being used by the students and their teachers on a daily basis in the college's computer science labs.
He was subsequently given a Student Research Award by his College.
Elmour, said: "We are really grateful for the support of comparethemarket.com. Being able to use genuine Android devices for testing means we can develop bigger and better apps and make better use of all features on the device. It's definitely boosted morale and provided an incentive for higher grades."
James Lomas, IT director at comparethemarket.com, comments: "After meeting James and seeing his passion for software engineering we couldn't help but lend our support. His story truly struck a chord and we were compelled to make a contribution."
"Comparethemarket.com wants to provide students with the opportunity to learn how technology works. We support coding clubs in the Cambridgeshire area, which provides amazing opportunities for our engineers to introduce primary school children to computer science and also work with universities to help develop a syllabus that produces workplace-ready graduates."
---
August 8, 2014 4:24 PM
Uncategorized
Computer Weekly is pleased to announce a media partnership with the Create! campaign's Appathon competition.
The Create! campaign was launched by Founders4Schools and SVC2UK to help students to link the STEM skills they are learning at school with creating the IT businesses of the future.

As part of the campaign the 'Appathon' is a competition which tasks young people with finding tech solutions to the challenges around them.
Sherry Coutu, chairman of Founders4Schools, told Computer Weekly that secondary school students will be asked to come up with ideas for apps they would want to use, and university students will be tasked with creating them.
Winning app teams will be invited to an awards ceremony in London during Global Entrepreneurship Week.
Computer Weekly will be covering the Appathon from start to finish, with insights from experts and students.
Supporting partners involved in the Create! Campaign include Apps for Good, Behind the Screen, TeenTech and Young Rewired State, Codecademy, Decoded, Code Club, iDEA, Kano, Raspberry Pi Foundation, Make Things Do Stuff, Microsoft and Cambridge University Press UK Schools.
---
July 18, 2014 4:05 PM
Android
,
Kitchen
,
London
,
Technopop
,
Wi-Fi
I spoke with Technopop recently about its London festival due to take place over a course of four weeks, in East London.
Supported by Oxley International Holdings, the festival aims to provide an environment to inspire young people to consider IT in both their future careers and social lives.
Due to take place at The International Quarter (TIQ) on the edge of Queen Elizabeth Olympic Park, from 8 October to 2 November, entry is free for all children and students aged six to 19.
Thousands of students from all over the UK have already registered for the event, with an anticipated 100,000 to attend overall.
Understandably Technopop is on the hunt for companies willing to loan their equipment for use at the event.
They are particularly in need of laptops to be used in hackathons, Wi-Fi connectivity for the day and screens for presentations, etc.
If you work for a company that might be interested in helping out with equipment, please drop me an email at kbateman@techtarget.com.
---
July 17, 2014 6:36 PM
BYOD
,
cloud
,
information technology
,
Service Level Agreement
,
ShoreTel
,
Sydney
This is a guest blog from Gareth Cartman, director of digital marketing at Clever Little Design.
We've arrived at a point where most businesses – even the most sensitive – have accepted the role of cloud technology, and have even embraced it. The advantages are trotted out regularly – pay-as-you-go, flexible, secure, scalable and crucially – it's cheaper.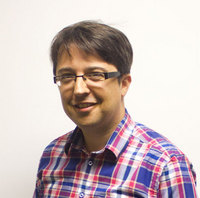 Why is it cheaper? Because you don't need an IT department to upgrade & maintain the system for you – the cloud solution providers do it for you.
The emphasis has moved away from the technology simply because there's no need to manage the technology. And that is leaving IT departments in something of a quandary.
Adapt or die, basically…
And for many, that means "die"
Thoran Rodrigues calls it "death by obsolescence", and it's coming through a variety of channels:
Increased user knowledge: we know a lot more about how to manage our devices these days. Indeed, most of us can probably navigate our way around Windows, and the advent of BYOD adds in a whole other element.
No need for infrastructure: cloud eliminates the need for servers, and therefore the need for people to maintain those servers and networks.
Better technology: compatibility is no longer an issue for many organisations – cross-browser compatibility is more or less standard, and while larger businesses are still on Internet Explorer (with its thousands of patches and workarounds), most of us have moved on to something more reliable.
It's going to take a radical rethink of the way IT departments work, and that should start by thinking about the way IT professionals provide value to businesses. These last few years of economic downturn have put a sharp focus on ROI. Every asset is sweated, every penny needs to provide a return.
What of IT, in that case?
Widening our knowledge
Knowledge of IT is one thing – knowledge of how IT is crucial to business performance is quite another.
To start this, it's time to broaden out our knowledge of business processes and start to get involved at a deeper level. What is, for instance, the difference between CRM and ERP? Even if they're both provided in the cloud, there are decisions to be made at every level of the business and the choice of one over the other will have significant IT impacts. Equally, the selection of one provider over another will come with other impacts, and there is a sizeable consultancy angle here.
Finding our opportunities
Indeed, this argument between CRM and ERP is an interesting one. While this debate may be playing out in other departments, the very fact that this technology is changing at such a rapid rate gives IT an opportunity to deliver significant value to the business.
Knowing more about these technologies, and which ones integrate with existing systems, is going to be essential. Not everyone within an organisation is going to understand this to any significant degree, and there's a need for this level of expertise.
Furthermore, ensuring that providers respect Service Level Agreements, and that they are indeed providing the software upgrades to the level the business requires is going to be another key business requirement. Who is going to look after that? It has to be internal. It has to be IT.
Demonstrating our value
I'd go a step further from these basic business requirements and ask IT departments to look at areas where it can provide real value. For instance, how long does it take the average user to boot up a laptop in the morning? I worked in one organisation where we unofficially measured this and discovered that people spent an average of 12 minutes booting their laptops up.
In which time, they made a coffee, went for a chat with someone, and came back usually 15 minutes later.
That's 15 minutes per person, per day – wasted due to defunct IT equipment. Add on top of that the average of 15 minutes wasted due to crashes every day (on average, one per person) – then that's 30 minutes every day per person. Add that up across 200 people, and you've got… well, you can measure that. And you can measure it in pounds and pence.
What's the productivity impact of getting that time back?
That's one simple example of how IT departments can visibly measure their impact in terms that the board can understand.
In a clouded world, IT's role is changing demonstrably – by upping our game and getting in on the pounds and pence impact of quality IT provision, we can shape that new role and make ourselves indispensable again. The alternative is that we end up like most of the technology we've been responsible for – obsolete.
---
June 15, 2014 8:37 PM
britain
,
Business
,
Technology
,
UKTI
,
Viking
This is a guest blog by Sophie Christopher, head of events, PR and external marketing communications at Office Depot and Viking.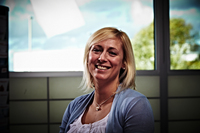 It's safe to say that the past five years have been an extremely trying time for the UK economy. Since entering recession; Britain has seen industry sectors that were once described as sturdy and solid, such as construction, fight to survive. Although affected, the technology sector in the UK seems to have weathered the storm and has fought to maintain a level of strength, managing to still remain innovative and creative.
With positive reports on the improving economy, the first signs of recovery are being met with true optimism and those individuals who are fully immersed in the industry are pondering what's next in the technology market. According to UKTI, the technology sector is one of the largest wealth creators in the UK and has become one of the fastest growing sectors over the last decade. Recent research by Office Depot garnered unique insight into UK businesses spanning 15 industry sectors – including technology, and what was found was extremely compelling.
It's always difficult to draw realistic conclusions from what is reported in media headlines in relation to the state of the economy; however 41% of businesses owners and managing directors in technology believe that the positive reports about the economic upturn are completely accurate and representative of their sector. Our recent research was an opportunity to gain an honest overview of the sector at a grassroots level. Results revealed that 72% in the technology sector believed that business had improved over the last three months and 89% were expecting growth over the next 12 months.
This not only solidifies the general positive consensus of the sector, it also illustrates the mindset of those working in the technology field, with a focus at present to further expand not only their offering but also the value it brings to the UK economy.
As one of the most thriving sectors within the UK, recruitment is set to play a pivotal role in the industries further expansion. Nearly three quarters of tech managing directors said that they would be recruiting this year, which would indicate a conscious and motivating step to grow the existing talent pool in order to elevate the UK's technology position further on a global platform.
What remains even more remarkable is the fact that managing directors are not anticipating the challenge of navigating a high turnover of staff, which often presents itself when positive reports about the economy become more common place. It would seem that businesses sense that employees feel content in the roles they currently hold, which is further reflected in the fact that when asked whether they feel pressure to give pay rises 55% said no. Although they don't feel under pressure, 50% did say that they would be rewarding staff with pay rises throughout 2014.
In comparison to other industry sectors involved in this research, those in technology remain confident in the future of the sector. As companies continue to push the boundaries of innovation there's a positive feeling that begins to grow in relation to the development of its fresh and original concepts – which means the sector is well on the way to meeting the vision of making the UK one of the leading technology capitals of the world.
---
June 15, 2014 8:15 PM
Uncategorized
Claire Johnson, managing director of contractor accountancy firm, SJD Accountancy, gives her top tips on negotiating the best rates for you and your business.
Working for yourself isn't just about being good at what you do, it is also persuading people that you are good at what you do.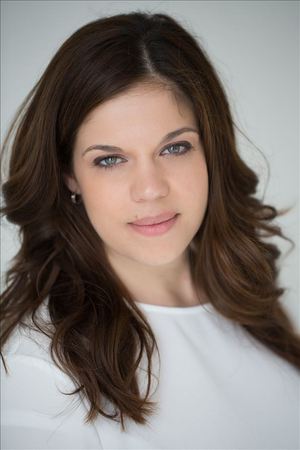 Negotiating higher rates is often the more challenging part of contracting and the thing which some IT contractors can find difficult.
However, being good at negotiation can mean getting better rates, far higher than you would enjoy as a permanent member of an IT team. SJD's latest contractor attitude survey found that daily rates have increased by 20% in the last two years to between £ 500-£ 749.

Is this all due to how you sell yourself towards the end client? Or is the economy realising the value of contractors?
1. Know what you're worth
Rates can vary depending on your skill set. It's natural as humans for us all to want more money. However, no one is irreplaceable. Ensure you know the value of your skill sets and negotiate your price based on what you can bring to the company. Also have a set rate in the back of your mind, know where to draw the line and how far you can negotiate your rate. One of the golden rules is to aim high and expect to compromise.
Negotiation is key whether going for larger, or smaller roles. If you know your own worth and know that you are in a strong position for a job – eg. you have the experience and the ability – and are willing to stand your ground, this can have a positive impact on your negotiating position and reputation. If the client believes you are happy to walk away if you don't get the rate you want, then they might be willing to increase the budget.
2. Value each job on its own merit
A trap which many fall into when working for themselves is to agree a rate and then stick to it. Often many come to a day rate that they believe their skills or experience are worth, regardless of the job remit. Individually quote for each project based on the time and effort involved. This is particularly relevant if it is another contract within the same company. Many will expect a similar rate, regardless of the work involved. If it involves different skills or is more labour extensive, explain why and quote more.
3. Can you afford to say no to smaller roles?
When people first start out on their own, they often go for as much work as they possibly can, assuming quantity is better than quality. However, this isn't always the case. In the beginning, people often say yes to every role within their niche to help with their short turn revenue. However, consider the economy, would it be more beneficial working for clients with a larger, more flexible budget, that might help with long-term revenue.
4. Keep on top of trends
Knowing about the latest technologies, trends, systems and processes are essential when you work for yourself. Keeping in the loop with these can help you negotiate greater rates but also offer something that those who work within an organisation may not have. The training and new knowledge you have ascertained from one contract to the next is a great asset and make sure when you are pitching for work companies know about any new technologies, latest trends or processes you have worked on.
Likewise, look for jobs that might broaden your experience. Nothing beats on-the-job experience as a training ground.
And the good news is that you can write off some training costs when you pay for them yourself. The rule is that they must "wholly and exclusively" relate to the contracts that you're generating income from at the time, meaning that a three-year part-time MSc in Computer Science probably wouldn't qualify if you are working on an IT contract. However, there is a little leeway from HMRC for cross-training.
5. Look at the market closely
Likewise, ensure you keep a close eye on the market, even when you are securely in a contract. Knowing what the market value is of a job, whether there is a shortage of skills and experience in what you do will help you negotiate higher rates for specific jobs.
Often this is forgotten when you have been working for the same company or one in a similar industry for a while. However, market rates change over time and within regions so make sure you know the current day value of your role within the area you are looking to work.
Finally, be fair. To yourself and to your clients. Remember to justify your higher rate based on your skills, experience and knowledge, yet remember that if you charge too much, you can be undercut and your reputation questioned. And ultimately, your reputation is still one of the most important revenue-generating assets you have.
---
June 1, 2014 1:27 AM
Baseball
,
Business
,
Education
,
June
I'm always so impressed by the Apps For Good Awards entries, so I was pleased to see that the 18 finalist teams have been announced by the judges.
All of the teams have been invited to a final Dragon's Den style round of judging at the Barbican Centre, where the panel will select the winners on 23 June.
The winning teams then work with development agencies to launch their app on the market, with the support of Apps For Good and its sponsors.
Finalists are also up for the People's Choice Award (PCA), which is decided through an online vote.
Winners of the PCA also have their app developed and launched to market. Voting for the PCA takes place on the Apps For Good website 11-23 June.
The Finalist teams are:
Connected Communities – Sponsored by TalkTalk
Fife College: GuideBook
Priestley College: Sweg Messenger
Shireland Collegiate Academy: Crime Time
Information – Sponsored by Thomson Reuters
Stratford Girls' Grammar School: I'm Okay
Westfields Junior School: Epic Sleepover
Sutton Grammar School for Boys: Occasion Location
Learning – Sponsored by Samsung
Hymers College:Crypto Connex
Sutton Grammar School for Boys: MyStudio
The St Marylebone CE School: My Spelling Bee
My Planet – Sponsored by Thomson Reuters
Budehaven Community School: ShoreCast
Highgate Wood School: Water Works
Westfields Junior School: Wildlife Spotter
Productivity
Wick High School: Chore Attack
Dr Challoner's Grammar School: Accumulus
Runshaw College: You Snooze, You Lose Maze
Saving, Spending, Giving – Sponsored by Barclaycard
The Abbey School: Swapsies
The Wroxham School: Pocket Money Pig
Thornleigh Salesian College: Delicious
---
May 28, 2014 7:50 PM
Computer science
,
Education
,
Teacher
This is a guest blog by Peter Robbins, managing director at Mercato Solutions.
With so much attention on 'The Year of Code' there has been a huge spotlight placed on those responsible for delivering Computer Science in education, aiming to develop the skills necessary for individuals to embark on a career in code. On the face of it, this seems like a no-brainer but are we going about it the right way? The existing skills shortage will continue to deepen unless big changes are made.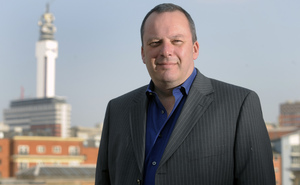 Coding is an extremely-skilled and malleable occupation but it's key that we realise a long-term plan that galvanises multiple parties from education and the industry to make it happen and in a compressed time frame.
There has been plenty of opinion voiced about the Government's 'Year of Code', with many arguing that this hasn't been approached in the right way and therefore it could be a long time before we see any real progress. Indeed, getting such young children to code 'just like that' is setting expectations at the wrong level and devaluing the profession of software development in the process.
The UK Council of Professors and Heads of Computing recently predicted a 15 per cent rise in the number of IT jobs by 2022, and yet there are fewer and fewer graduates seeking roles in the sector – a decrease of 50 percent in the last decade in fact. This rings alarm bells – the UK is in real danger of falling behind the rest of the world when it comes to providing talent that can lead the way in innovation, which could seriously damage the economy in the long-term.
It is clearly important that children are inspired and taught the required skills, but coding needs to be approached in the right way, and by the right people.
The teaching curriculum, for example, historically taught children how to use software rather than how to build it. The new IT syllabus announced by the Minister of Education earlier this year, however, is starting to go in the right direction and could inspire the generation of coders we need.
'Computer Science' will now be taught from Year 1 onwards, and could have children programming in more than two languages by the time they reach high school. Great, but to continue these first steps, we need to reinstate some fundamentals like binary, Boolean Logic and problem solving in relevant school years. As it stands we're going to have a gap as we wait for September's Year 1 intake to flourish and then we have to question how their early skills are going to be nurtured going forwards.
Separately, at its heart software development is an engineering task and therefore Computer Science needs to be taught by teachers with relevant skills. A survey by MyKindaCrowd found 74 per cent of ICT teachers don't feel they have the skills to teach computer science and almost the same number question whether the government will provide support to begin teaching the new subject.
To inspire young people to embrace coding, it's crucial that teachers are provided with the necessary support to develop their own skills and to deliver engaging lessons, whether through government, the industry itself, or through a collaborative effort.
It is also essential that what is being taught in schools is applicable outside the classroom in the real world. This ensures that young people become 'work ready' with the necessary tools to enter the profession. At the same time, it's important that we explore the subject in enough depth to provide youngsters with the opportunity to develop transferable and relevant skills that will open doors to a wide range of career paths. But it is down to the industry to share knowledge with educators and support this process for maximum return.
Coding is a vocation that requires a great deal of skill and expertise and one that is constantly evolving. By creating a long-term shared plan, we can continue to hold our own on the world stage when it comes to software development, innovation and growth.
---