---
November 11, 2014 1:28 PM
EastEnders
,
London
As a Royal British Legion Poppy Collector myself, I was pleased to hear that FDM Group had its own uniformed personnel supporting London Poppy Day this year.
In its efforts to close the IT skills gap the company offers a training programme for ex-military personnel, which was first launched in the US and came to UK shores in 2013.
The IT service provider put together a Corporate Office Collection Team of six uniformed military personnel, along with representatives from the British Legion and Barclaycard as well as FDM Ex-Forces consultants and employees who collected on behalf of the Royal British Legion's appeal.
The team took part in the London Poppy Day event, an initiative which began eight years ago when a small group of ex-military friends decided to pin on their medals and sell poppies over their lunch breaks around Lloyds of London. After collecting £500 in two hours they realised the potential in the idea and London Poppy Day was born.
This year the collection day ended at Leadenhall Market where the armed forces met to celebrate their efforts.
FDM Group has a strong background in supporting the armed forces. In February this year it signed the Ministry of Defence's Armed Forces Corporate Covenant.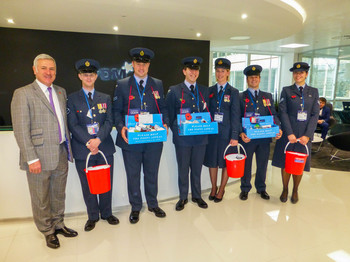 The Armed Forces Corporate Covenant enables businesses and charities to voluntarily pledge and outline publicly how they are willing to commit to the Armed Forces community.
In addition, FDM's UK Ex-Forces Programme offers ex-forces personnel IT training in several business and technical disciplines. The training is then followed by commercial experience at FDM for at least two years.
In the US FDM runs a Veteran's Programme which focuses on transitioning veterans into professional IT consultants. The company offers 17 weeks training at its New York based academy, and two years employment with FDM once fully qualified.
FDM's staff will also be amongst those starting the Poppy extraction process at the Tower of London this week.
November 7, 2014 11:19 AM
Access control
,
Apprenticeship
,
BBC
,
bskyb
,
London
,
recruitment
,
United Kingdom
This is a guest blog by Peter Robbins, managing director, of Mercato Solutions
I was taken aback by recent news that announced a worryingly high number of inaccuracies in technology candidates' CVs. The survey by First Advantage revealed that more than 37% of CVs submitted to technology companies have inconsistencies, a markedly higher number than the national average of 27%. Most alarmingly, just under a third of all these irregularities were found to be 'major,' with 45% of discrepancies found in the candidates' education history.
This is particularly concerning given the current skills shortage within the IT sector. Recent figures indicate the industry is struggling to recruit the right talent and the problem is growing with the UK Council of Professors & Heads of Computing predicting a further 15% rise in IT jobs within the next ten years. Yet, 50% fewer graduates than a decade ago are seeking roles in our sector. The shortfall gap is increasing.
As the tech sector continues to lead growth in domestic and export markets, it is critical we get recruitment and development right to support innovation and growth. This demands the industry as a whole, above and beyond London, to buoy national interest in our dynamic and exciting sector. Several major growth hotspots exist in Birmingham and the North West, which overall will support the bigger industry mission to grow.
As a software business, we have found it challenging to recruit developers and the latest CV related news is perhaps an indication of things to come unless the industry takes a lead to drive engagement between education and the commercial world, improving the way we train people and make them 'work ready'. But, it is very important we do it in the right manner.
Software development requires a great deal of skill and expertise, and by creating a long-term shared plan, we can build a pipeline of talented skilled professionals from the grass roots up.
Whilst it is early days for review, September's launch of the new 'code' focussed IT syllabus in schools could be a sound first step, assuming it is taught as a problem solving and engineering subject by teachers with relevant skills. Hopefully it will teach students how to actually build software not just how to use it.
As it stands we're going to have a gap as we wait for September's Year 1 intake to flourish and then we have to question how their early skills are going to be nurtured going forwards.
Apprenticeships and skills development programmes can go a long way in helping to tackle the CV issue. We have seen considerable success in taking on young dynamic people at an early stage in their tech careers as apprentices. The investment we place in young people means that in the end, we aren't just confident they have the skills – we know they do.
Train and retain
Allowing individuals to develop while in employment is valuable to both the employee and the employer. Investing time in young people that are willing to learn creates brand ambassadors who are trained in line with the ethos of the company and are familiar with certain processes and business-specific technology.
Nurturing this talent is so crucial and companies that retain apprentices as employees are likely to see the benefits – we certainly have. As a result, we are committed to bridging the gap between education and employment, upskilling a local workforce and providing local apprenticeships for school leavers and young people. Within the business, we have actually used our own technology to upskill new trainees – all via a software platform that enables us to teach our apprentices how to build business applications within just 60 days of training.
Industry effort
We need to work harder to make it clear to candidates that they needn't skirt around qualifications and experience on their CV. There's a problem if people are getting put off from telling the truth. Candidates should not feel they need to hide their passion for the industry, even if their skillsets do not reflect this. The tech industry needs to be shouting louder that it's this passion we're looking for and there are plenty of opportunities out there that can develop the skills to match!
If we want the British tech sector to grow we need to invest in our workforce – only then will we have a chance of bridging the skills gap and driving innovation.
---
October 24, 2014 2:36 PM
Apple
,
KPMG
,
London
,
United Kingdom
,
Workshare
This is a guest blog by Barrie Hadfield, CTO of Workshare and London First board member.
The UK tech sector continues to enjoy its greatest year of growth yet, becoming known as the 'silver economy' by many investors. With this success comes endless career opportunities for highly skilled graduates and new entrants wanting to enter the world of tech.
Yet filling such positions has become a major business challenge. Research by the Confederation of British Industry and KPMG revealed that nearly half of London businesses (45%) believe the capital is experiencing a skills shortage, and that two thirds (66%) find it difficult to recruit highly skilled workers, with IT and technology roles being the most difficult to fill.
In response to this, TechUK, the trade association for the UK's technology industry, recently published a manifesto calling on the Government to foster domestic technology skills to safeguard the country's digital economy, and secure one million IT jobs over the next five years.
As well as the Government, London's technology firms have a responsibility to entice young talent to the sector, by making it more appealing and accessible to the graduate workforce. Together with key influencers in the sector, we need to work to attract more talent to the capital by promoting the promising career opportunities that working in IT and tech can offer.
Despite the IT skills shortage, London is still one of the best places in the world to do business and for graduates to start their careers. And for this reason, we continue to see major companies and startups flood the capital's Tech City area, including Google and Apple. According to Bloomberg, London now has more jobs in financial technology than New York (44,000 versus 43,000), and because of Tech City's proximity to the city, fintech startups are blooming.
The economic success of London's Tech City has been instrumental in attracting investment to the capital. This has led to increasing internship opportunities within the sector and it is becoming one of the best-paid industries for interns to work in today. It's also renowned for being one of the most diverse sectors, with a multitude of different skills coming together from software engineering, marketing, design and fashion.
As a tech evangelist, it's great to see the significant impact the tech sector is having on the capital. Having just been appointed to the board of London First, a not-for-profit organisation promoting London as a business destination, I'm the first representative to join from Tech City. The IT skills shortage in London is an issue high on the agenda and one that we are keen to address together.
London First will be raising awareness of the tech sector and IT skills at Skills London 2014, the capital's biggest jobs and careers event for young people from 21-22 November. The event will provide tech organisations and influencers with the perfect opportunity to showcase London's vibrant technology scene. The event will attract over 30,000 young people, parents and teachers and will provide young jobseekers with a better understanding of the careers available to them, as well as offering advice on how to gain technology and IT experience.
It is paramount that London's leading businesses recognise the opportunity Skills London presents, and participate in what is going to be a milestone event for the capital's tech sector.
---
October 20, 2014 9:42 PM
Business Intelligence
,
Estonia
,
Recruiter
,
scotland
,
United Kingdom
This is a guest blog by Emily Dauris, group marketing manager of G2 Legal Limited & Skillsearch Limited
In September this year, Michael Gove launched his new scheme to making computer coding a mandatory part of the curriculum for primary school children in the UK. So beginning this term five year olds are being taught to write and test computer programmes and coding languages are to be learnt at age 11. Although there has been a harsh backlash from Teachers who claim these drastic changes to the curriculum have been rushed through and schools are not yet prepared or trained to teach these skills, Mrs Morgan (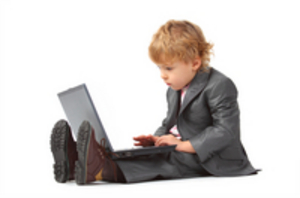 Gove's predecessor) backs the initiative and looks to continue with the scheme.
It has been a hot topic for some time now. Tiny Estonia adopted this new approach in 2012, making lessons in programming computers and mobile devises mandatory for students from 6 years old. Mainland China also joined the revolution with Hong Kong set to be next in line. So are we right to follow suit? Estonia's population is just ¼ the size of Scotland's and yet it is a technological superpower and the creators of Skype. Joanna Shields, the UK's ambassador for digital industries and chairman of TechCity UK has even gone as far as to argue that we should consider dropping lessons in foreign languages in favour of coding languages, claiming these skills will only increase in demand. So do we need to educate our children at a young age to secure our future in IT's evolution? Or could this be damaging to the future of IT as a profession?
With the next generation being given the skills to build and support technology themselves, could the IT sector be at threat of future extinction? According to some of the people who would be most effected if this were to happen, IT Recruiters, it would seem not. Andy Milford of Skillsearch Ltd firmly believes that 'If done properly, making computer programming part of the curriculum could provide a major boon for the UK's IT industry.' As a senior business intelligence and data visualisation recruitment consultant, Andy Milford confronts the shortage of skilled coders in certain UK markets on a daily basis. 'The biggest challenge to the Recruiter is not acquire the business from the client but actually finding a candidate with the skillset to match the role,' he explains. ' If children are taught to code from an earlier age then this will only have a beneficial effect on the UK where we are still seeing projects outsourced due to more available skillsets overseas.'
I asked Giles Fenwick, games and interactive manager at Skillsearch's Digital technology arm, if he was concerned that educating the entire next generation in coding could result in a saturated marketplace.
'I don't believe so' he responded, 'what it will do is better educate those who are interested in the industry. Particularly in the games industry where success does not just come from the ability to code, but more importantly the ideas and creativity that go into making games people want to play. If children are provided the skills to produce these ideas it will only allow the industry to progress and the UK to become a major player in this high-growth digital market.'
It seems there is an uncharacteristic optimism in this particular initiative of Michael Gove and a general consensus that advancing the computer skills of the next generation is integral to this country's growth, not only in launching the careers of future technology pioneers, but in extending the choice of technology vendors. 'Within the Business Intelligence market in particular,' Andy explains, 'we have been seeing a shift away from the larger global vendors, to more affordable BI software technologies. For the smaller houses, more readily available coders and programmers is essential for them to be able to meet demand and compete'.
Perhaps what sets IT apart from other academic subjects is that it is constantly evolving and changing? This makes it increasingly difficult for the next generation to know what to expect from a career in the sector. By arming the next generation with the skills needed to build their own computer programmes we provide them a great foundation from which their imaginations are able to take over, thereby inspiring innovative future technological pioneers and establishing the UK as a leader in the digital world.
---
October 7, 2014 3:01 PM
GetResponse
,
Google
,
Pharmacovigilance
,
twitter
,
Yahoo
This is a guest blog by professor Leszek Gąsieniec is the head of the University of Liverpool's Computer Science department.
Earlier this year, he used Twitter to support the delivery of a postgraduate module, called Applied Algorithmics.
In recent years we have noticed that certain students do not read university email on a regular basis. Students tend to use their private email accounts on Yahoo, Google, or stick to other communication technologies that naturally incorporate multimedia and reporting mechanisms allowing to engage in a more attractive (and complex) dialogue.
Twitter appears to provide a powerful alternative to email communication as it provides a good compromise between a professional communication tool and a multimedia storage platform.
This year we adopted Twitter as the communication tool for a relatively small on Applied Algorithmics. The module provides amalgamate of theory of algorithms with problem solving accompanied by several software implementations.
Apart from lectures combined with tutorials, students attend labs during which they work on Java assignments that are tested and assessed on our internally developed electronic feedback-submission system.
As the students can submit their work multiple times seeing (anonymously) their performance with respect to the others they tend to ask questions, looking for hints and clarifications.
This process requires a good communication tool. We set up new Twitter accounts for all of the students on the module, including myself, the tutor and one of my PhD students who monitored the system as part of his research interest.
During delivery of the module we used Twitter for communication almost solely. Several students used the tool extensively, and others only followed our discussions.
The public conversation was open to all students. In fact it is still open to everyone. In addition several private messages exchanged between the lecturer and the individual students. I can only assume that the students used private communication between themselves too.
While the use of Twitter was experimental and we did not use its capability to the full extent, the students' feedback was very positive and encouraging to prolong its use in the following years.
There were many advantages to using this approach. Twitter provides an open (public) forum and almost all messages, with exception of dedicated private communication, is available for others to read. This includes those who do not attend the module. Such open forum encourages greater engagement including direct contact and discussions.
In contrast to email, Twitter API is an open multimedia platform that allows collection and further analysis of messages, images, videos which can be used, to understand the mechanics of course engagement including communication.
There are, however, some disadvantages too. You need to set up new Twitter accounts for everyone on the course. Social media is chiefly used to comment on life problems, politics, so occasionally this type of messages may slip in during course related exchange of messages. Importantly, the course leader must be a Twitter enthusiast or it simply won't work.
The next step would be to test it on larger modules, but I would certainly encourage my colleagues in Computer Science and other fields to try it out.
The material of the module is available at http://cgi.csc.liv.ac.uk/~leszek/COMP526/ including the link to COMP526 Twitter account https://twitter.com/lag_526.
---
October 7, 2014 10:54 AM
August
,
edinburgh
,
Google
,
KPMG
,
recruitment
,
United Kingdom
This is a guest post from Matt Fahy, Unum's chief information officer.
New statistics from KPMG reveal that the current skills shortage has led to the sharpest growth in demand for IT staff in August in more than 15 years. Whilst IT vacancies are increasing year on year, it's growing increasingly difficult to find people with the right skillset for the job. As a result, employers have to work harder than ever before to beat off the competition and recruit and retain the best talent.
As IT companies gear up for the busy Autumn recruitment drive, now is the time to think about how to stand out from the crowd and bridge the looming skills gap. So what do IT professional look for when deciding which company to join?
While salary will always remain a key consideration, our research has found that feeling cared for by an employer is one of the most important factors when IT professions decide whether to join or stay with a company. In fact, a third of people working in the sector say they would consider leaving a job as a result of poor wellbeing and a further 26% say it would make them less likely to stay with an employer long-term.
An important part of making staff feel valued and cared for is paying attention to softer elements around management and recognition. IT workers increasingly expect to feel empowered at work and that their hard work is recognised and rewarded.
There are many examples of IT companies which have found innovative ways to empower and motivate staff. Google's 20% rule is a famous example, where employees spend one day a week on a new product or idea that is not part of their main job, while newer companies such as Edinburgh-based travel comparison site Skyscanner invests in training and development through the Skyscanner University, which includes subjects as diverse as negotiation skills and making sushi.
IT companies that are truly committed to retaining and attracting top talent also need to make sure these softer elements are underpinned by a comprehensive package of benefits which provide long-term financial protection – for example, Private Medical Insurance or Income Protection which provides a replacement income if an employee has to go on long-term sick leave. This is a tangible way for employers to demonstrate they care for their staff, and we know it's important to workers in the sector – Unum's Wellbeing Lag research earlier this year found that as many as 75% of IT workers say a comprehensive benefits package is important to them, and 63% specifically highlighted financial support through ill health, making this a bigger factor in staff loyalty than a good bonus (49%).
The latest evidence of the concerning skills shortage within the IT sector should be a wake-up call to businesses. People join – and stay with – companies who can demonstrate that they value their employees.
With our research finding that the cost of replacing IT professionals who earn £25,000 or more comes in at over £31,000, it makes financial sense to ensure this is an absolute priority. There needs to be more emphasis at board level on recruiting, retaining and nurturing talent, not only to ensure a happy and healthy workforce but to make sure IT companies can beat the skills gap and attract the staff they need in order to innovate and grow.
---
October 6, 2014 2:03 PM
Android
,
cabaretvoltaire
,
internationalquarter
,
London
,
stratford
,
Technopop
Technopop has joined forces with techUK to continue in its hunt for unwanted hardware for use at the Technopop festival for young people.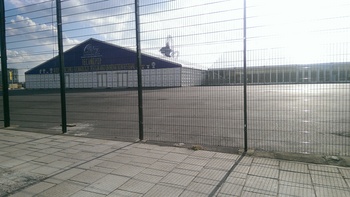 Technopop, is working with techUK, to collect companies hardware for the festival and then plans to donate it to local schools after the event.
The four week long programme includes educational workshops, coding clubs, hackathons, rocketry, learning to building apps and more.
The event is aimed at 6-19 year olds and their parents and will run from 8 Oct to 2 November in Stratford.
If your company can help by donating old laptops, screens, pcs and macs please contact hello@technopop.co.uk.
To attend Technopop you can find more information here: http://technopop.co.uk/.
---
September 26, 2014 2:04 PM
CBI
,
Education
,
england
,
European Commission
This is a guest blog by Tony Virdi, head of UK banking and financial services at Cognizant.
A subject of much debate over the last few months, the CBI and many of its members agree that there is a severe shortage of advanced and technical STEM (Science, Technology, Engineering and Maths) skills and that this shortage needs to be addressed imminently. The 2013 Education and Skills Survey showed that 39% of UK firms struggle to recruit workers with the appropriate skills. Even though the 2013 Autumn Statement announced an extra £185m for more technical subject teaching at university level in England, seeing real progress might still take some time.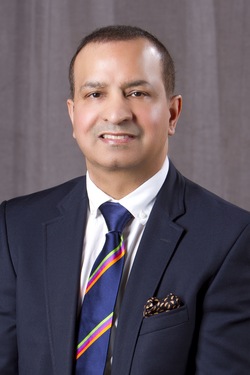 For now, the latest round of graduates busy applying for jobs are still likely to face barriers due to a lack of experience, average university exam results or simply being put off by the STEM sector altogether. In order to introduce more and better skilled graduates to a STEM career, especially women, it is not just government and the education sector that will play a big part; the wider STEM sector has a major role to play as well.
However, some sectors are doing better than others in addressing the skills' shortage. Financial organisations, for example, are already addressing the issue directly by providing more in-house technical training schemes, and other sectors could adopt a similar approach.
Firstly, it is about communicating the opportunities and benefits of working in IT and technology- related fields to attract more graduates. As those who work in IT know, technology is a fast-paced and constantly changing sector and one in which innovative and entrepreneurial individuals thrive. Secondly, recent research for the Complete University Guide also indicated that graduate salaries within IT have increased compared to an overall decline, an obvious incentive to move into this sector, as well as the sheer number of jobs available: the European Commission estimates that Europe might face a shortage of up to 900,000 ICT professionals by 2020. However, with many still lacking the skills and training required, what can be done to boost the number of applicants as well as boosting their confidence?
In the banking sector, we have already started to see some businesses take the initiative by encouraging and supporting school-age pupils to consider STEM careers, eventually leading to potentially becoming the graduate intake of the future. For example, Cognizant is working closely with Teach First, a charity with the vision that no child's educational success is limited by their socio-economic background. As one of the charity's primary focuses is on encouraging young people to take an interest in STEM subjects, a number of our senior executives are volunteering some of their time in the classroom to support the charity's emphasis on STEM subjects. By connecting our employees with teachers and their pupils, we can help tackle educational inequality and encourage higher education whilst providing tangible business benefits, particularly in STEM related subjects.
This early stage, collaborative approach to entry-level IT and business training is fairly unique across all industries at the moment. However, we expect to see greater demand for this, as more and more businesses start to realise the benefits of addressing technical skills' shortages directly. Having this control also means they can tailor the training programmes with their selected partner to ensure the candidates are better prepared for their specific roles.
In addition to mentoring and teaching technical and business skills, graduates should be exposed to different markets early on. Global companies are in the best position to offer work opportunities in different countries. Learning about different cultural practices and business models will not only enrich their careers and allow graduates to stand out from the crowd from the beginning, it also benefits companies themselves. It allows individuals in different regions to impart knowledge and skills relevant to their markets and, at the same time, it gives graduates the opportunity to understand national differences and gain valuable insight into the organisation's own culture. The value is all about increasing enterprise knowledge and skills.
The industry should also focus on promoting more prominent women to encourage more female graduates into STEM careers. Although women now make up 46 per cent of the UK's work force, only 15.5% of the STEM workforce is female[1]. More can be done to fill this gap and having strong role models will help with this. Once on board, it is also important to ensure that women are given equal opportunities and support throughout their careers.
Although the STEM skills shortage has already been acknowledged by the education system, the CBI and industry itself, organisations should take the lead to ensure they get the best talent entering the business which is then equipped with the right skill set according to the industry's requirements. After all, in the digital age having the right skills within the business will help them run better and give competitive edge by supporting and nurturing tomorrow's innovators. The banking sector has already made good progress in introducing graduates to IT and technology expertise. It is up to other sectors to follow suit and assess their approach now, to address their own skills shortages.
---
September 22, 2014 3:31 PM
Blog
,
FireMon
,
firewall
,
Gartner
,
Network security
,
Security
This is a guest blog by Jody Brazil, CEO of FireMon
One of the most pressing issues in IT security management today remains the critical shortage of skilled professionals available to address current demands.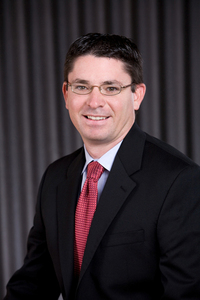 For example, an April 2014 study conducted by Frost & Sullivan found demand for 4.25 million security professionals by 2017, with only 2.25 million trained workers worldwide today, a 47 percent shortfall.
The situation clearly amounts to a significant challenge and this means that today's enterprises, and truthfully organisations of all sizes, find themselves in the position of needing new methods to get more out of existing IT security teams.
One available solution is the continued maturation of technologies that automate security tasks, freeing up workers to address other responsibilities. In many cases, leveraging automation also proves advantageous in performing widespread, highly repetitive tasks using computer intelligence, allowing humans to focus on jobs that require creative ingenuity.
Network firewall management is one area where automation can maximise staffing resources and greatly improve overall efficiency. These devices, and the policies that dictate their configurations, have often been in place for many years and become overly complex and inefficient.
This situation also represents one of the most troubling aspects of enterprise security, as the lack of effective review and adaptation of network access often leads to opportunities for malicious attacks and subsequent breach incidents.
Additionally, firewall policies are constantly expanded and revised to support evolving business needs, heightening the issue. As a result of these factors, industry analysts Gartner report that "through 2018, more than 95 percent of [all related] breaches will be caused by firewall misconfigurations, not firewall flaws."
Automation is also particularly helpful in addressing firewall rules and policy management because the involved review process must be practiced continually to prevent emerging risk exposures, driven by ongoing change.
Industry experts such as the National Institute of Standards and Technology (NIST) back this continuous assessment approach in nearly all of their best practices (including the NIST 800-53 and 800-41 frameworks).
This is also an area where computing intelligence is clearly preferable to manual, hands-on methodologies – in a typical enterprise this process involves the ongoing evaluation of tens of thousands of rules distributed across hundreds of firewalls.
Using humans to complete this work is neither a practical nor professionally rewarding approach, as it involves documenting each rule, evaluating it against a policy, and then reviewing this data with relevant business owners, which can take hours… per rule! To do this effectively using manual processes would result in the need for dozens of full time staffers within a typical enterprise.
It's also worth noting that leveraging such "process automation" addresses the most significant element of this challenge without putting the network or security at greater potential risk, as could be the case by automating configuration changes without human oversight.
Beyond the opportunity to free up and empower existing staff, automating firewall rules and policy review – along with related risk management tasks – advances other tasks such including mandated compliance audits (such as for PCI DSS).
By using automation tools such as FireMon's for firewall analysis, policy validation, change reporting, documentation and many other related processes, some organisations have been able to cut compliance audit staffing by over 50 percent.
To address the current security staffing shortage organisations need to help their existing employees increase productivity and cover more territory until the necessary reserves eventually arrive, if ever.
The best manner of accomplishing this goal is leveraging automation to allow security teams to do so, and automating network firewall management is a prime example of how this feat can be realised.
---
September 8, 2014 11:39 AM
Uncategorized
This is a guest post from Jessica Cecil, project controller at the BBC.
Last October, director-general Tony Hall said he wanted the BBC to embrace one big education project a year. In 2014 it is World War One. I'm delighted to announce that in 2015, the BBC's new Make it Digital initiative will shine a light on the world of digital creativity and coding. And that is exactly what we are going to do. But because there's so much to highlight we thought we'd start early, so at the start of the new school year for most, we are giving a taste of what we have planned.
The very first Make it Digital examples include our brand new Bitesize guides to support the new Computing curriculum that is being introduced in England. We're also launching relevant Computing content for pupils studying the subject in curricula across the rest of the UK. Our content supports both primary and secondary school pupils as well as their teachers and parents – all under the Bitesize brand for the first time.
Alongside these BBC Learning projects we have some exciting children's programmes coming out this Autumn that will help inspire our youngest audiences to discover the digital world and to take their journeys of digital discovery further. Dick & Dom's Absolute Genius will become Appsolute Genius, Technobabble will look at the technology which will shape children's lives, and Nina and the Neurons will go digital. You can find the full detail here.
Why are we doing this? This generation of coders and computing creatives are standing on the shoulders of giants. The UK is the birth place of computer science, and pioneers such as Charles Babbage, Ada Lovelace and Alan Turing. We have just celebrated 25 years of the World Wide Web, created by Sir Tim Berners-Lee, and we are home to game-changing games makers and entrepreneurs like Michael Acton Smith from Mind Candy and Ian Livingstone.
And the BBC has history too: back in the 80's we made a commitment to inspire a generation to get passionate about computing. We broadcast hundreds of hours of TV, created a new coding language, and gave millions their first taste of computing with the BBC Micro. It's firmly rooted in our public service commitments and is exactly what the BBC should be doing. And in 2015 we want to capture the spirit of what we did with the BBC Micro, but this time for the digital age.
The potential for this country's future is as rich as our past, but there are dangers. Martha Lane Fox estimates we are going to need a million more people working in the technology sector over the next ten years – but right now many of our youngsters are lacking the digital skills they need.
A wealth of fantastic organisations are already inspiring the next generation. Organisations like Code Club, Free:formers, Apps for Good, Coderdojo, Technology Will Save Us and Code Academy; enablers like Nesta, Nominet Trust, the Mozilla Foundation, the iDEA initiative, and the Make Things Do Stuff movement; big companies like BT, Microsoft, Google, Intel and Samsung are all running wonderful initiatives. However, it's a very different landscape to the one we had in back in the eighties when we launched the BBC Micro. So we've been talking to people across the digital and educational communities to help us define what the BBC can usefully do here, and help us answer these questions:
· What can the BBC do in 2015 which no other organisation can deliver?
· What are the ways in which we can partner most effectively?
Partnerships are the key to our approach. By working in partnership with others we want to celebrate the rich heritage of this country, but we want to play our part in inspiring a new generation to get active with computing. And that has never been more important – it helps all of us be active shapers of our world, rather than passive consumers.
Our conversations have highlighted that the BBC should work with the industry, raising awareness and inspiring people to get interested in coding and digital technology.
In early 2015 we will be able to share in-depth details of what is planned and there will be something for everyone. We want to show audiences how Britain has helped shape the digital world and why digital skills matter.
We will harness the power of our biggest shows – we have so many much-loved programmes and characters that can play a role introducing people to coding and digital technology. There will be new commissions, too, including dramas and documentaries. We want to do what we do best – tell stories that inspire and move people.
We will celebrate the UK's digital heritage, raise awareness, and help some people to take their first steps into the world of digital.
All our activity will link to online resources that will help our audiences play, learn and share, with a digital hub bringing all of this activity together. There will be off-air activity too, particularly focused on children and young people. We want to help people to find the fantastic resources which already exist, including learning opportunities across the UK and online. And in some cases, the very best of what they create will find its way back on to the BBC.
There's much, much more to come in the months ahead – including what we hope will be some life changing opportunities for school leavers so what we're announcing today is just the start.
With our partners we want to have a lasting impact and ensure we work with them to make a difference.
I hope this gives a flavour of how important this project is to us at the BBC and explains how we, and the industry, believe we can inspire people. I was asked to lead this project and pull it together so we, the BBC, can bring all of what we have to help highlight what is the future, to and inspire all our audiences to create the future.
Please do let us know what you think. We will update you as we build up to 2015 when we will have much more to share.
---