Feb 26 2008 8:21PM GMT

Profile: BrentSheets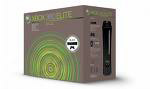 With less than 3 weeks to go until the Xbox Elite contest ends, our members continue to jockey for position for the top slots on the Knowledge Points chart.
Who will be listed in that final tally? It could be anyone. It could be you. There is still ample time for any member to win. Each time you ask, answer or discuss a question, you are earning Knowledge Points. On March 15th we will tally the Knowledge Points up and the top 3 members will walk away with some cool prizes.
Here's the current member rankings in our Xbox Elite contest.
Current Top Contenders (as of 02/26/08)
The cool contest prizes:
1st Place – Microsoft Xbox Elite game system
2nd Place – Apple 8GB iPod Touch
3rd Place – Amazon $100 gift certificate


Community Manager