Feb 13 2008 3:20PM GMT

Profile: BrentSheets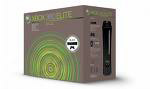 Here is the current tally of Knowledge Points for the Xbox Elite contest. Remember, the contest doesn't end until March 15th, so there is still plenty of time to join in and beef up your Knowledge Points.
Top Knowledge Points (as of 02/11/08)
Here are the contest prizes:
1st Place – Microsoft Xbox Elite game system
2nd Place – Apple 8GB iPod Touch
3rd Place – Amazon $100 gift certificate
Each time you ask, answer or discuss a question on IT Knowledge Exchange, you're earning Knowledge Points. And those Knowledge Points are the key to your winning the Xbox Elite or one of the other great prizes we're offering. It's our way of thanking our members and the ITKE community.
Feel free to leave a comment below to let us know what other prizes you'd like to see offered on ITKE. Thanks …and good luck in the contest!


Community Manager