Aug 31 2009 5:37PM GMT

Profile: Michael Morisy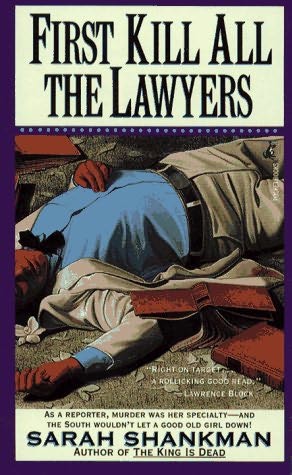 I can't help but wonder: If Shakespeare were writing today, about office life instead of aristocratic foibles, what kind of barbs would he lob at IT? I suspect it wouldn't be pretty.
His (in)famous call to "kill all the lawyers" surely drew a laugh then, but maybe now he'd urge us to flay the helpdesk or roast the server tech. He certainly wouldn't be alone.
Farhad Manjoo, a technology columnist for Slate, takes IT to task and urges a user revolution:
Millions of workers around the world are in the same straits: They've heard about the joys of Firefox, the wonders of Google Docs, or any number of other great programs or Web sites that might improve how they work. Indeed, they use these apps at home all the time, and they love them. But at work they're stymied by the IT department, that class of interoffice Brahmins that decides, ridiculously and capriciously, how people should work. …

In the information age, most companies' success depends entirely on the creativity and drive of their workers. IT restrictions are corrosive to that creativity—they keep everyone under the thumb of people who have no idea which tools we need to do our jobs but who are charged with deciding anyway.
Ok, so there's worse libels than interoffice Brahman (which is actually kind of growing on me), but this comes after Google's similar call for a user revolt. The popular BBC sitcom The IT Crowd portrays its protagonists as social outcasts lead by a clueless IT management drone (see below).
Can't IT just do its job without some uppity journalist telling them they don't know what they're doing?
Because while there are legitimate gripes about treating workers like adults, there are more serious dangers of losing sensitive information. Thumb drives, for example, are generally considered as simple a technology as they come, and workers clamor for them trying to port files from home and work computers to, you know, get their job done. Trying to do an approved file move over a VPN network takes orders of magnitude longer, so why would anyone ban them? Because lost or stolen thumb drives happen all the time. And even if they're finding USB drives, users just aren't particularly savvy. And as for the call to allow free-for-all on instant messaging, our very own Nathan Simon just wrote about a new Trojan targeting Skype users: What happens when ne'er do wells get access to an executive conference call? You can be sure that IT will be held responsible for the technology the executive's nephew helped implement.
There's plenty more deconstruction and critique of the article over at DVICE but, for all the technical nuance that the Slate article misses, it catches on to a very real demand: Users want their freedom, and they want it now. Two years ago, executives started demanding their iPhones despite security and technical concerns, but now more users are demanding their own tools, and like Farhad, they'll use them whether you like it or not. What can and should IT do to meet them halfway?
I suspect, like with so much in IT, there's no one real answer. While columnists will happily proclaim "Tear down this wall!" regarding IT restrictions, each shop is different, and some restrictions are outside IT's control. The "No Fun" restrictions Farhad cites, for example, often come straight from a CEO tired of seeing half an office's monitors tuned to Facebook or EBay. While you ponder your strategy, I've included a snippet from the IT Crowd below. If you're struck by any insights or would like to share you how you met your users halfway in restoring IT sanity (or even how you quashed a user rebellion), let me know in the comments or via e-mail. I'll keep your name and affiliation private if you'd like.
[kml_flashembed movie="http://www.youtube.com/v/iRmxXp62O8g" width="425" height="350" wmode="transparent" /]