Sep 24 2008 12:00PM GMT

Profile: BrentSheets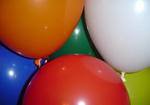 One year ago today, IT Knowledge Exchange was quietly reborn when we launched the Beta version of this website using Web 2.0 technologies. So today is our birthday – or maybe I should say – it's our rebirth-day. We've seen tremendous growth over the last year and our membership has truly developed into a flourishing online community.
A community isn't a tally of questions, answers or page views – but people. Our members are the backbone of IT Knowledge Exchange and we couldn't ask for a better group of savvy, helpful professionals.
Our expansion into user-generated content has been a resounding success and we've had a ball working with our members over the past twelve months. Thank you for joining our community and thank you for helping to build such a great repository of IT answers and IT blogs.
We also appreciate all the suggestions and feature requests that are sent in to us. So keep those coming, we enjoy hearing from you and reading your emails. Thanks again.


Community Manager