Feb 17 2010 10:11PM GMT

Profile: Michael Morisy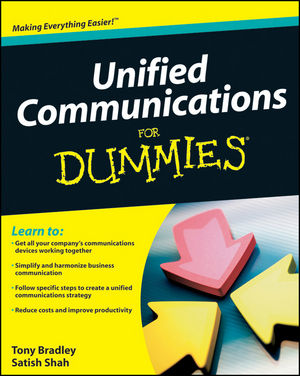 Think POTS is the pits? Looking to build out the call center of the future, or even just bring your office's phone system into the 21st century? Then Tony Bradley's your man: He's been blogging on unified communications right here on ITKnowledgeExchange, and now his book "Unified Communications for Dummies" is out and available.
We've even got 3 chances for you to win a free copy*! Simply ask or answer a Unified Communications question between now and next Wednesday, e-mail me and I'll send copies to the best question, best answer, and a volunteer reviewer. If you volunteer to review the book, you don't even need to ask a question: Just e-mail me and let me know!
Good luck, and congrats again to Tony for a stellar publication.
*Some shipping restrictions apply.