Jun 18 2008 7:03PM GMT

Profile: BrentSheets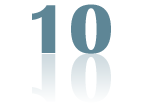 We hate to sing our own praises (not really, we actually love to) but IT Knowledge Exchange has been named as one of the 10 Great Media Web Sites in the June issue of Media Business Magazine.
We're not really boasting about ourselves, as we fully realize it's our helpful members – like you! – who make IT Knowledge Exchange a true community. So give yourselves a pat on the back for a job well done.
We've set up a feedback question where you can opine on how we can further improve IT Knowledge Exchange. Be sure to visit that page and let us know what you love (and hate) about the site. It's the place to share your suggestions, comments and feature requests.
So continue spreading the word about us and helping us to build the best enterprise IT community on the Web. We thank each and every one of our members for sharing their precious time, expertise and experience in our community. Thank you!


Community Manager