Aug 7 2013 7:05PM GMT

Profile: Ben Rubenstein
As you may have noticed, we introduced some new page designs today which we think give the site a refreshed look and more intuitive navigation.
In addition to the cosmetic improvements, the new IT Answers landing page has been streamlined – instead of separating content into IT Questions, IT Answers, IT Discussions and Unanswered, we've simplified the design to show all Questions in one place, whether they are answered or not. This makes it easier to see what's happening on the site at a glance.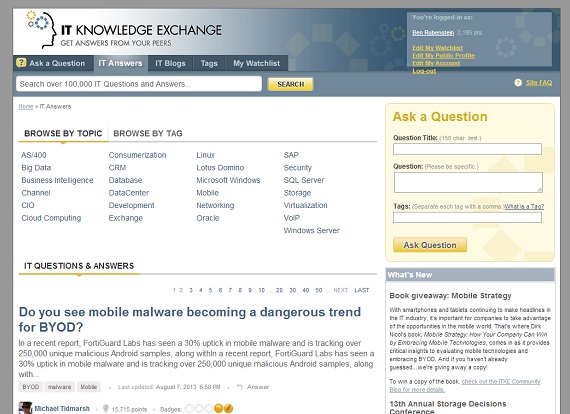 We've made similar changes to each tag landing page; so for example, if you visit our "DataCenter" tag page, you'll see all Questions related to that tag – the multiple tabs separating "Answers" and "Unanswered" have been replaced with a more straightforward view.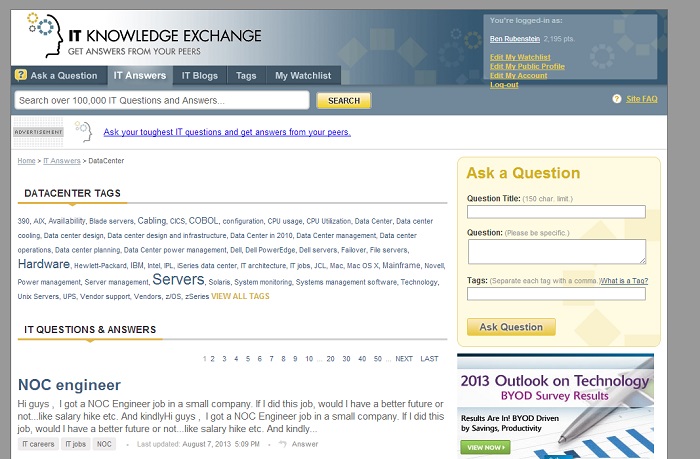 The questions on each page are ordered based on recent activity (whether any users have asked, answered, commented on, edited, or re-tagged them).
Otherwise, everything functions as it always has, so you can use the site as you always have. Of course, let us know if you have any issues, either by commenting on this post or emailing us. This is just the first of several updates that we'll be rolling out over the next few months, so we'd love to hear what you think.