Jul 22 2010 6:35PM GMT
Updated: July 23, 2010 4:58 PM ET.
Our goal here is to help spread the knowledge, and we're doing that by giving away free IT books! We'll be posting an array of questions for you to pick from and answer. Post the link to your answer in the giveaway's discussion area and the book is yours!
This we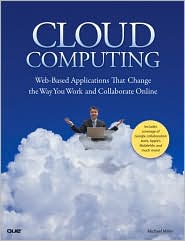 ek's giveaway is Michael Miller's Cloud Computing: Web-Based Applications That Change the Way You Work and Collaborate Online.
Check back in IT Answers each Monday for a new IT giveaway.
Congratulations to this week's winner, Dee101.