Dec 6 2007 5:42PM GMT

Profile: BrentSheets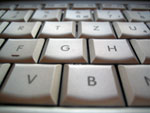 You want answers to your IT questions, right? Of course you do and it's our job on IT Knowledge Exchange to help you get those answers. Here are a few simple steps you can take to increase your chances of getting a helpful IT answer from fellow members.
Step 1: Think!
Stop, take a deep breath and think before posting your question. This isn't a speed contest. You want an answer quickly but posting a poorly worded question will result in decreasing your chances of getting an answer. Think and word your question carefully.
Step 2: The Question Title
The title you use is important. You want your title to be clear and concise so that other members will click to read your full question. Using HELP!!! or I need an answer is not helpful for the members searching or browsing for questions to answer. Please do not use all caps or excessive exclamation points.
Step 3: The Question
Some questions can be written in a sentence or two while others may require more details. For example, someone attempting to answer your question may need to know the operating system you're using, the software version, etc. Provide enough details so other members can help you. And remember, a well-written question using proper grammar is much easier to read. ITKE isn't a cell phone; so feel free to spell out the entire word.
Step 4: The Tags
Tags are the backbone of IT Knowledge Exchange. The tags place your question in specific categories. So using a tag of "Exchange 2003" will put your question in that category. Other members wishing to answer questions about Exchange 2003 would visit that tag. But using a tag of "Help me" or other meaningless phrase, would not put your question where other members can find it. Think – and use common sense when tagging your questions.
---
Bad Example
Title:
HELP ME!!!!!!!!!!!!!!!!
Question:
my users using usb drives and i want it to stop.
Tags:
plz halp, stopping users, 431, beer
---
Good Example
Title:
How to block access to USB drives using Active Directory?
Question:
We have a 50-user network running Windows Server 2003. I would like to use Active Directory to block all USB drive access permissions for a specific group of users. Would someone please explain how to define the group policy for this? Thanks.
Tags:
Active Directory, Group Policy, Windows Server 2003
---
I hope these tips are helpful to you. Feel free to post a comment if you have any questions. Thanks.

Community Manager