Feb 18 2010 2:15PM GMT

Profile: Michael Morisy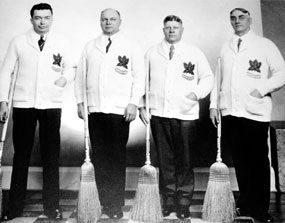 Maybe it was just the coming Olympic fever. Maybe we had excess good will towards man, still lingering on past December. Maybe we just like you too darn much! But the other day, looking at our homepage, Jenny astutely noticed we've got a lot of contests going on, and while individually they're pretty simple, altogether they're starting to rival the complexity of curling scoring rules.
Because we want to make sure you get every opportunity to take home your gold, we have assembled a nice, simple guide to all the opportunities you have to win a Wii, a laptop, a Nexus one, free books and more over the next few weeks.
Now there's no excuse not to play like a champion.