Sep 8 2011 6:45AM GMT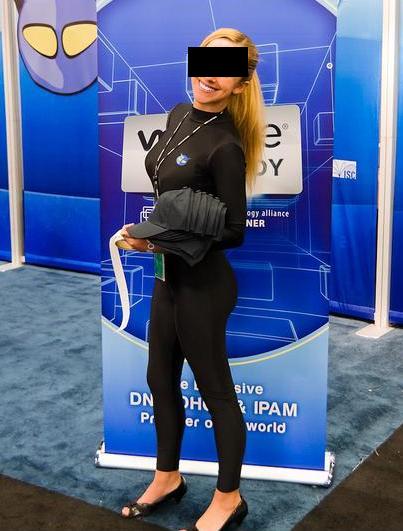 Tuesday morning I came back to an overload of retweets of one particular blog post. The tech community was up in arms about a topic that is hardly a topic of conversation in the IT world, though others have spoken out about it around conference time. Check out the post that made Twitterwaves on Tuesday; it's number one on our list this week.
1. It's about VMworld 2011, sure, but Wendy Schuchart delves into an area of the tech world seldom talked about: Why the VMworld 2011 booth babes are bad for IT.
2. HP moves forward, but the rest of us remain confused: HP decision to dump webOS still makes no sense.
3. Did you catch Mr. Denny's "Things that PASS first timers really need to know" webcast?
4. Microsoft's BUILD agenda remains under wraps — but here's a guess.
5. More notes from Storage Soup's VMworld notebook: Symantec prepares Storage Foundation 6 with primary dedupe.

6. Will we ever get an answer: Which cloud computing vendors will end up on top?
7. Matt Heusser explores truth and consequences in project management.
8. For anyone using vCloud Director, this may be of interest: VMware previews future Site Recovery Manager (SRM) features.
9. Did you miss the webcast in #3? No worries, because Mr. Denny has the recorded version of #SQLpass first timers session on his blog.
10. Barney Beal was at Dreamforce asking, Is Salesforce.com's DRO the first step to a private option?
Melanie Yarbrough is the assistant community editor at ITKnowledgeExchange.com. Follow her on Twitter or send her an email at Melanie@ITKnowledgeExchange.com.
Photo used under Creative Commons from smswigart's flickr