Sep 2 2010 6:07AM GMT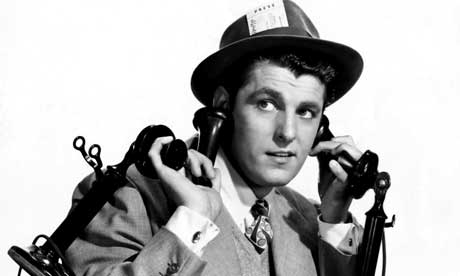 Everyone's curious about the goings on at VMworld 2010, and Search Server Virtualization is in the mix, delivering updates as they come. Check out the top blog posts from this week including bid wars, social media risks, SAP and VMworld for the rest of us.
1. Reported from the ground at VMworld 2010 in San Francisco, Colin Steele reports on Citrix acquiring VMLogix for the Search Server Virtualization blog.
2. SAP Watch's Courtney Bjorlin tries to define what it means to be VIP at SAP in Bringing SAP's customer network down to earth.
3. More from Search Server Virtualization's man on the ground, Colin Steele, on the much-anticipated vCloud Director unveiled at VMworld 2010.
4. Barney Beal of SAP Watch outlines the fine print from the SAP-Sybase roadmap.
5. Have you been following the ping pong-esque bidding wars over 3PAR? Storage Soup's Dave Raffo serves an update: HP goes to $2B for 3PAR after Dell raises its bid – Updated.
6. Linda Tucci's cautionary tale for Total CIO warns of social media risks that will make your hair stand on end.
7. He's all over the latest news; Colin Steele reports on VMware's acquisition of Integrien from VMworld 2010.
8. The Search Server Virtualization blog's Colin Steele weighs in on the Distributed Virtual Network: The future of VMware networking.
9. Lauren Horwitz anticipated VMworld 2010 over at Search Server Virtualization with VMworld 2010 backpacks and swag: Much ado about the wrong thing?
10. Everyone's wheelin' and dealin' in enterprise IT, from Intel/McAfee and Dell/HP/3PAR. Colin Steele covers one of the latest rumors: SAP/Red Hat deal: Adios, KVM?
Melanie Yarbrough is the assistant community editor at ITKnowledgeExchange.com. Follow her on Twitter or send her an email at Melanie@ITKnowledgeExchange.com.