Sep 15 2011 6:12AM GMT
Tags: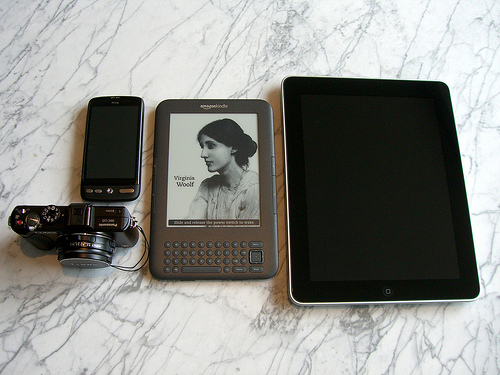 This week's IT blog top 10 has all main IT bases covered: VMworld booth babes, tablets, Windows 8, and cloud computing. For more tech news and analysis, check out the top posts below. Don't see your favorite? Share the link in the comments!
1. Wendy Schuchart follows up her controversial post (#1 on last week's list) with a simple survey: What's the verdict on the VMworld 2011 booth babes?
2. Sick of hearing "iPad killer" at the drop of every tablet, Ron Miller practices pragmatism: Let's not name Amazon tablet champ just yet.
3. Microsoft's BUILD has begun, so let's see how accurate Ben Rubenstein was in his guess about Microsoft's BUILD agenda.
4. Windows 8 is on the brain. Frank Ohlhorst explores why Windows Server 8 should be full of surprises.
5. After almost a decade since it was passed into law, Ron Miller discusses how the Patriot Act casts a shadow on cloud computing.

6. Jaideep of Quality Assurance and Project Management reviews two products: Mac The Ripper and iMedia from iSkySoft.
7. It's easy to take jabs at HP's wonky decisions as of late, but Matt Heusser's decided to learn from the tech giant by deconstructing HP (part 1).
8. Nathan Simon got his Touchpad, and he's sharing his thoughts on HP Touchpad and Android.
9. Keith Kessinger got a little sneak peek when VMware teased vSphere roadmap at VMworld.
10. Don't worry if you missed it, Denny has a recorded version of his SQL PASS first timers' session on the blog.
Melanie Yarbrough is the assistant community editor at ITKnowledgeExchange.com. Follow her on Twitter or send her an email at Melanie@ITKnowledgeExchange.com.
Photo via edvvc's Flickr under Creative Commons